Father's Day is just around the corner, and it's the perfect time to show our dads how much we love and appreciate them. A fun-filled and unforgettable picnic is a great way to celebrate this special day! Whether you're planning a small gathering or a big family get-together, we have some tips to make your Father's Day picnic one to remember.
Location
Choosing the perfect spot for your Father's Day picnic is essential to creating a memorable experience. Look for a location with stunning views, like a scenic park, a tranquil beach, or picturesque countryside. 
Consider the accessibility and amenities available in the area, such as restrooms, picnic tables, and shaded areas. 

Remember to check the weather forecast and plan accordingly to ensure a comfortable and enjoyable experience for everyone. 
Whether looking for a serene and peaceful ambiance or a lively and bustling atmosphere, the right location can set the tone for an unforgettable Father's Day picnic.
Guests
It's time to talk about the most crucial aspect of any Father's Day celebration: the guests. This is the perfect opportunity to bring the whole family together to show appreciation for the amazing fathers in our lives. 
Make a list of all the important people you want to invite, from grandparents to aunts, uncles, cousins, and close family friends. Consider sending out invitations or setting up a group chat to make sure everyone is on the same page.
Most importantly, remember the guest of honor: Dad! Make sure he feels loved and appreciated by involving him in planning or surprising him with something special, like a heartfelt speech or a thoughtful gift. With the whole family gathered together, this Father's Day picnic will surely be a day to remember.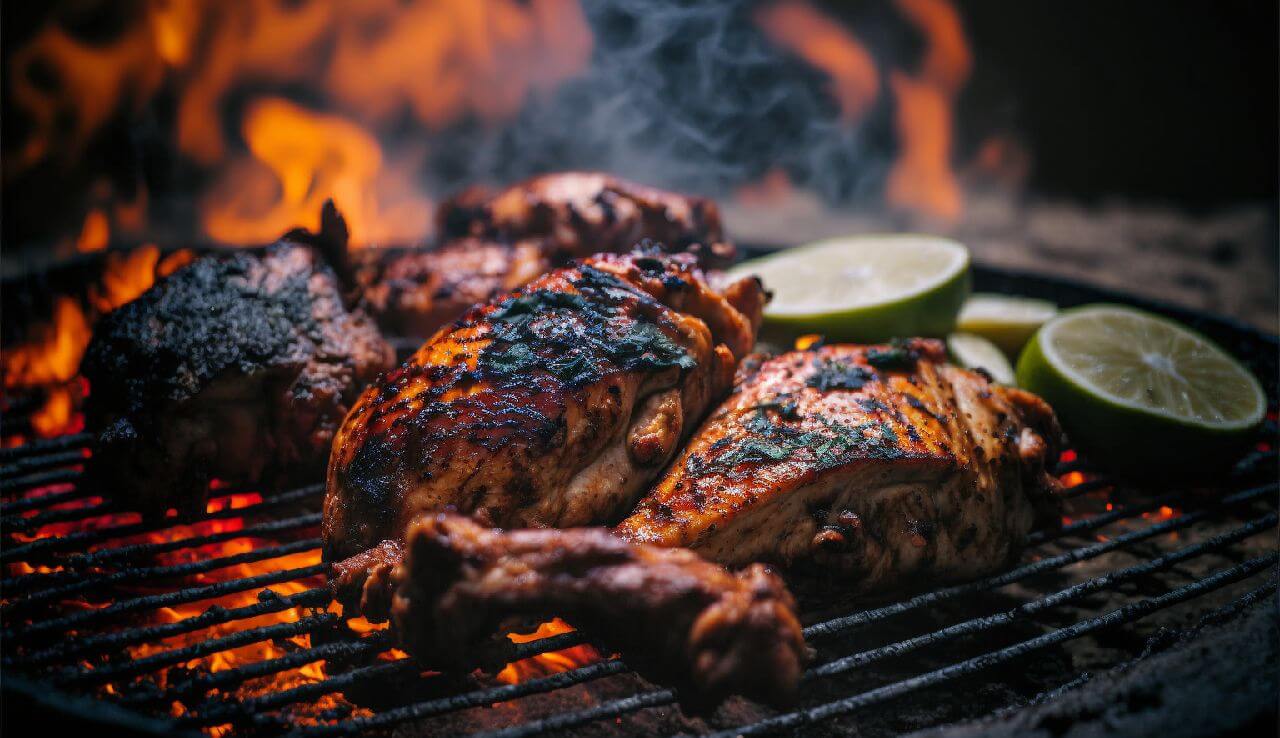 Menu
Father's Day is the perfect occasion for a picnic, and planning a menu that everyone will love is key. Here are some menu ideas to inspire you:
Classic picnic fare: sandwiches, salads, fruit, cheese, and crackers
BBQ favorites: burgers, hot dogs, grilled chicken, and ribs
Dad's favorite dishes: surprise him with his favorite meals, from pasta to steak to seafood
Finger foods: sliders, meatballs, chicken wings, and mini quiches
Sweet treats: cupcakes, cookies, brownies, and fruit tarts
Drinks: lemonade, iced tea, soda, beer, and wine
No matter what you choose, make sure to pack plenty of food and drinks for everyone. Remember to bring plates, cups, napkins, and utensils. And if you're feeling adventurous, why not plan a potluck and have everyone bring their favorite dishes to share? Remember to keep the menu simple yet satisfying, and choose dishes everyone will enjoy. This Father's Day picnic is sure to be a feast for the senses!

Fun and Games
When it comes to a Father's Day picnic, it's not just about the food – you also want to plan some fun and games to keep everyone entertained. Here are some ideas:
Outdoor sports: Bring equipment for games like Frisbee, soccer, or basketball. If you're near a body of water, consider bringing some water toys like inner tubes or kayaks.
Classic games: Keep it simple with classic games like cornhole, horseshoes, or bocce ball. These games are easy to set up and can be enjoyed by all ages.
Scavenger hunt: Plan a scavenger hunt for the kids (or adults!) to enjoy. Hide items around the picnic area and give clues to lead them to each item.
Photo booth: Set up a DIY photo booth with props and a camera or smartphone. This is a fun way to capture memories and create great photos with the family.
Card games: Bring along a deck of cards and enjoy some friendly competition with games like poker, Go Fish, or UNO.
No matter what games you choose, be sure to have fun and enjoy the company of your loved ones on this special day.
Setting Up and Tips
Now that you've chosen the perfect location, invited guests, and planned your menu and activities, it's time to set up your Father's Day picnic. Here are some tips to make sure everything goes smoothly:
Pack the Essentials: Pack plenty of blankets, chairs, and tables for everyone. Consider bringing a pop-up tent or umbrella for shade if necessary. Don't forget to bring a trash bag to clean up after yourselves and leave the area better than you found it.

Arrive Early: Arrive at the picnic location early to secure a good spot and ensure enough time to set up everything. This will also give you time to make last-minute adjustments before your guests arrive.

Keep the food Safe: Keep perishable foods in a cooler with ice or freezer packs to prevent spoilage. Use separate coolers for drinks and food to prevent cross-contamination. Be sure to bring serving utensils, plates, cups, and napkins.

Bring Games and Entertainment: Set up some games and activities to keep everyone entertained throughout the day.

Follow Local Regulations: If you're using a public space, follow all local laws and regulations. Some parks may have restrictions on open flames, alcohol consumption, or certain activities. Be respectful of the area and the other people enjoying the space.
Remember, the most important tip is to have fun and create lasting memories with your loved ones. With these tips, your Father's Day picnic is sure to be a success!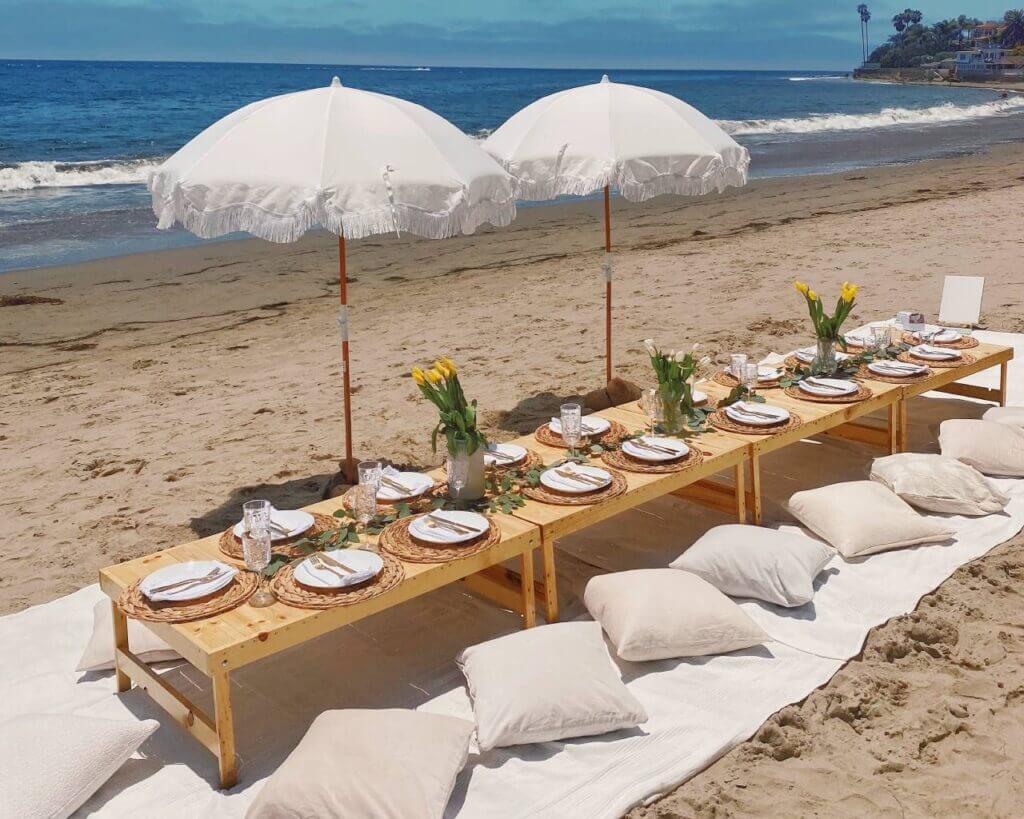 Book a Father's Day Luxury Picnic
To make this Father's Day truly unforgettable, why not treat your dad to a luxurious picnic experience? At Picnic Makers, we're dedicated to providing a high-end experience for every client. 
Our picnics offer affordable luxury, ensuring everyone can enjoy a unique and memorable experience. Take advantage of this opportunity to create lifelong memories with your dad. Book with Picnic Makers today!