large picnic party​ in LA, OC & Malibu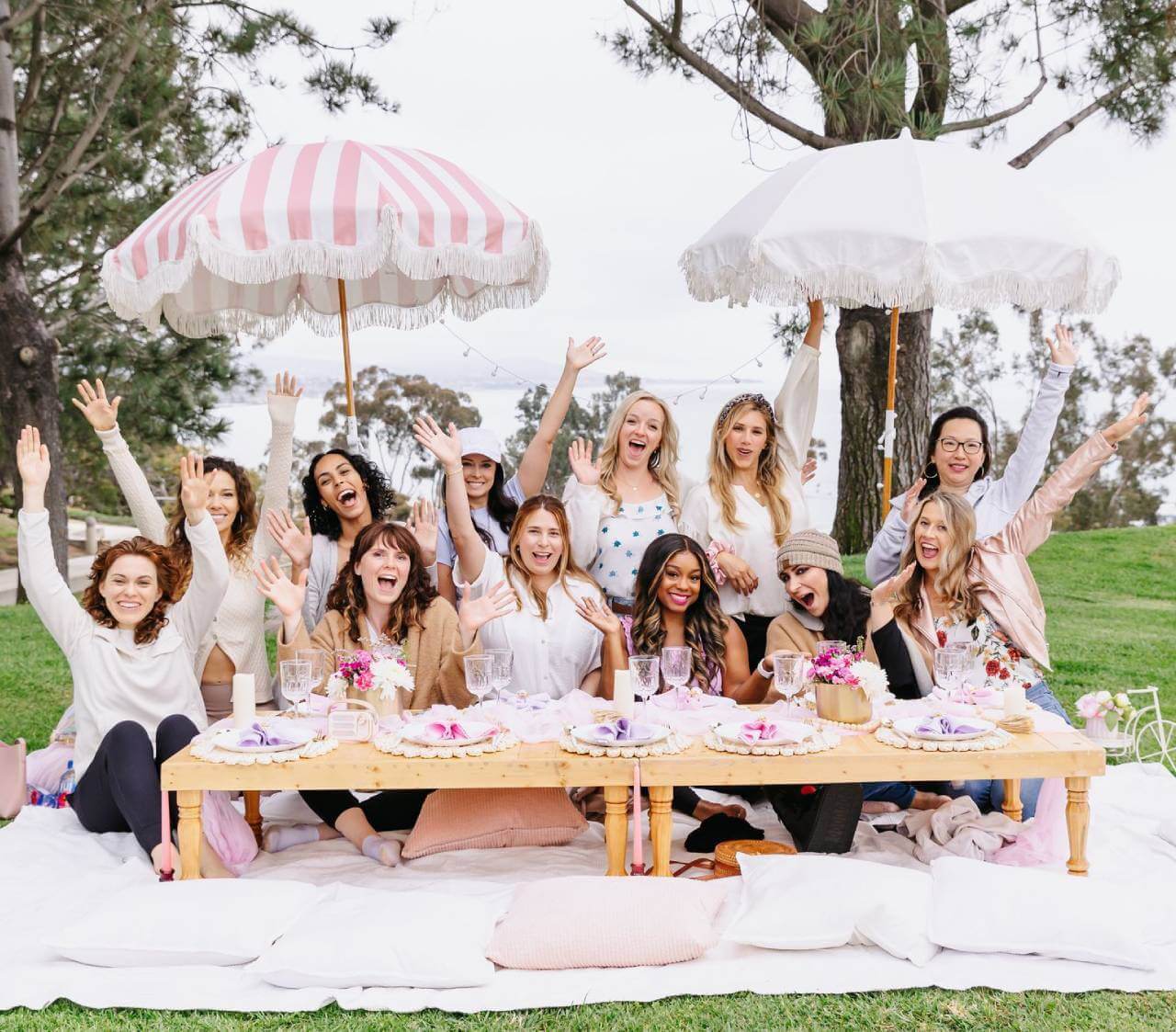 Planning a large picnic party? Let us orchestrate a luxurious event that enhances team bonding and celebrates the great outdoors in grand style for 50+ people. Our pop-up picnics are tailored to provide a memorable, stylish outdoor experience for all attendees.
Providing a high-end experience for every client is our primary goal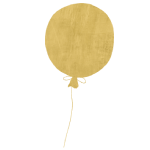 affordable luxury
Our picnics provide luxury at an affordable price, so everyone can enjoy a unique and memorable experience. We believe everyone should have the opportunity to enjoy a luxurious picnic.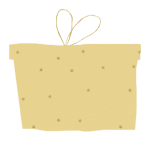 bespoke service
Our team provides personalized and expert service. We carefully tailor every aspect of your picnic to suit your needs. We are committed to providing exceptional customer service.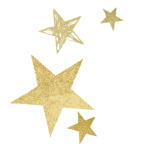 convenient booking
Our smart booking tool makes it easy to reserve a picnic in two minutes or less. You can also request a call. Choose from available themes and locations, and our team will handle the details.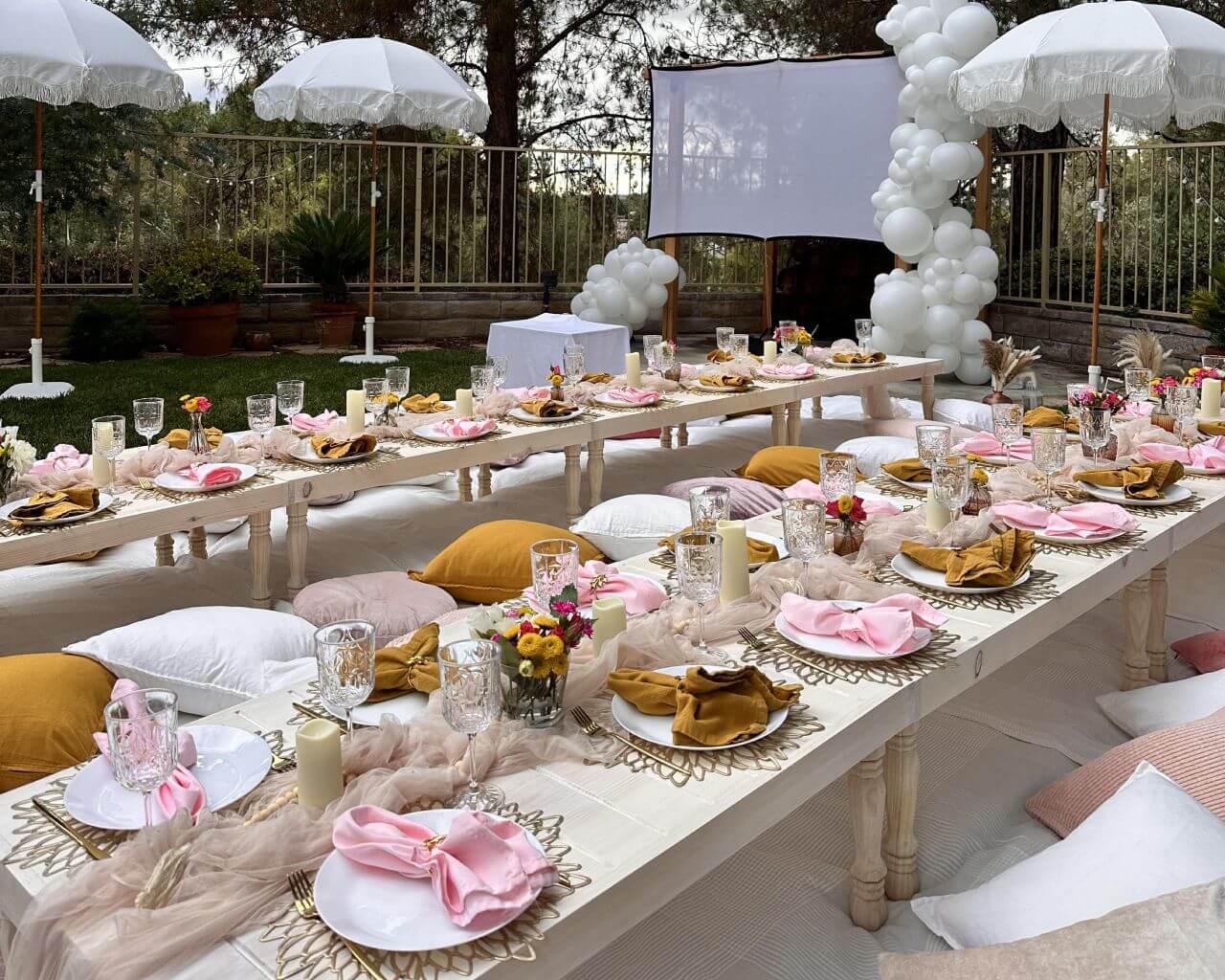 large picnic party setups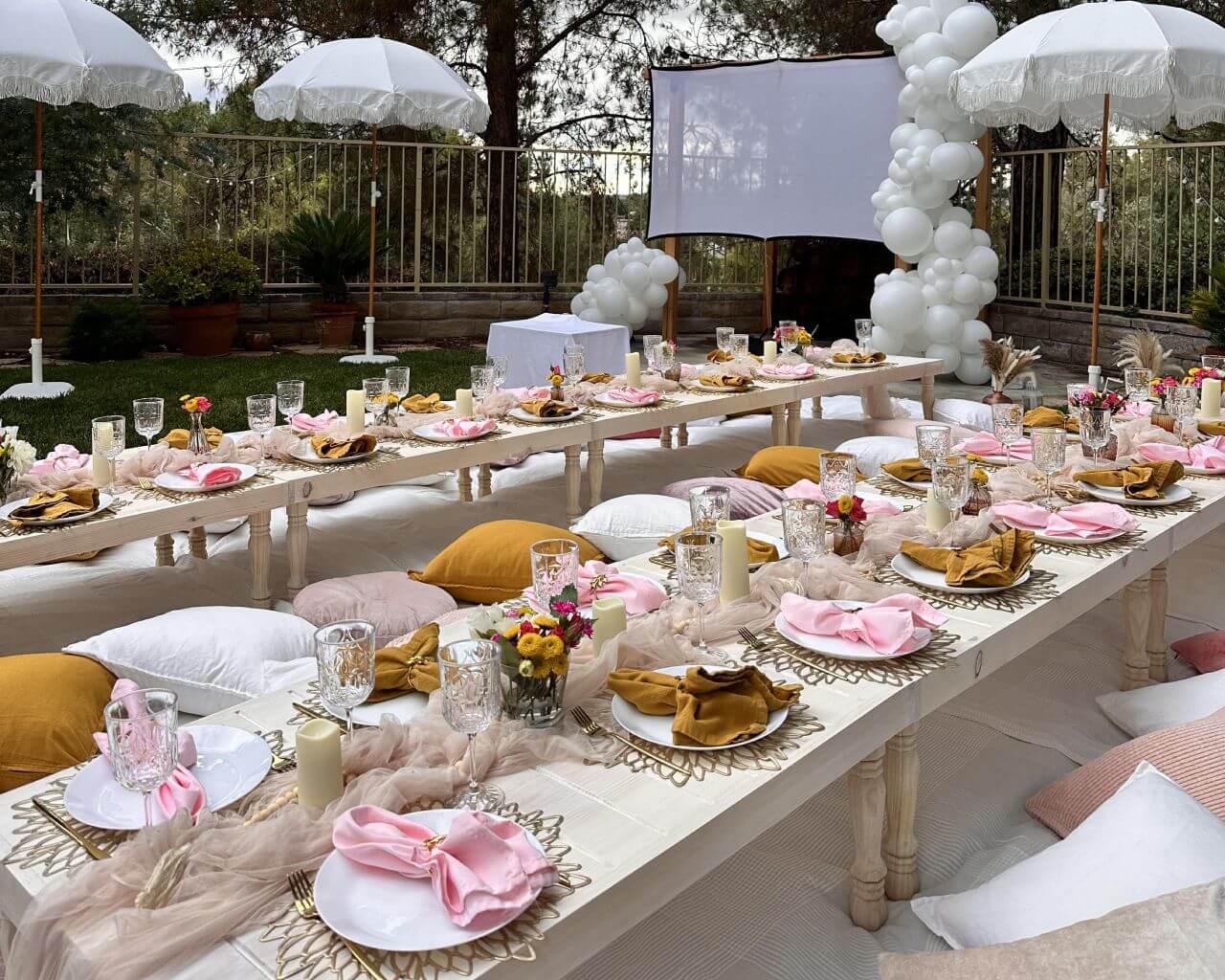 In an era where grand celebrations echo joy and unity, a large picnic party for 50+ people is your gateway to unforgettable merriment. Why not summon your crowd to a superb picnic fiesta?
Our large pop-up picnics are the pinnacle of collective revelry amidst the splendor of nature. We meticulously craft every nuance for a triumphant large-scale picnic bash in Los Angeles, Orange County, and Malibu, transforming the majestic outdoors into a jubilant realm of friendship and celebration.
large picnic party gallery
Check out photos from the previous large picnic party setups: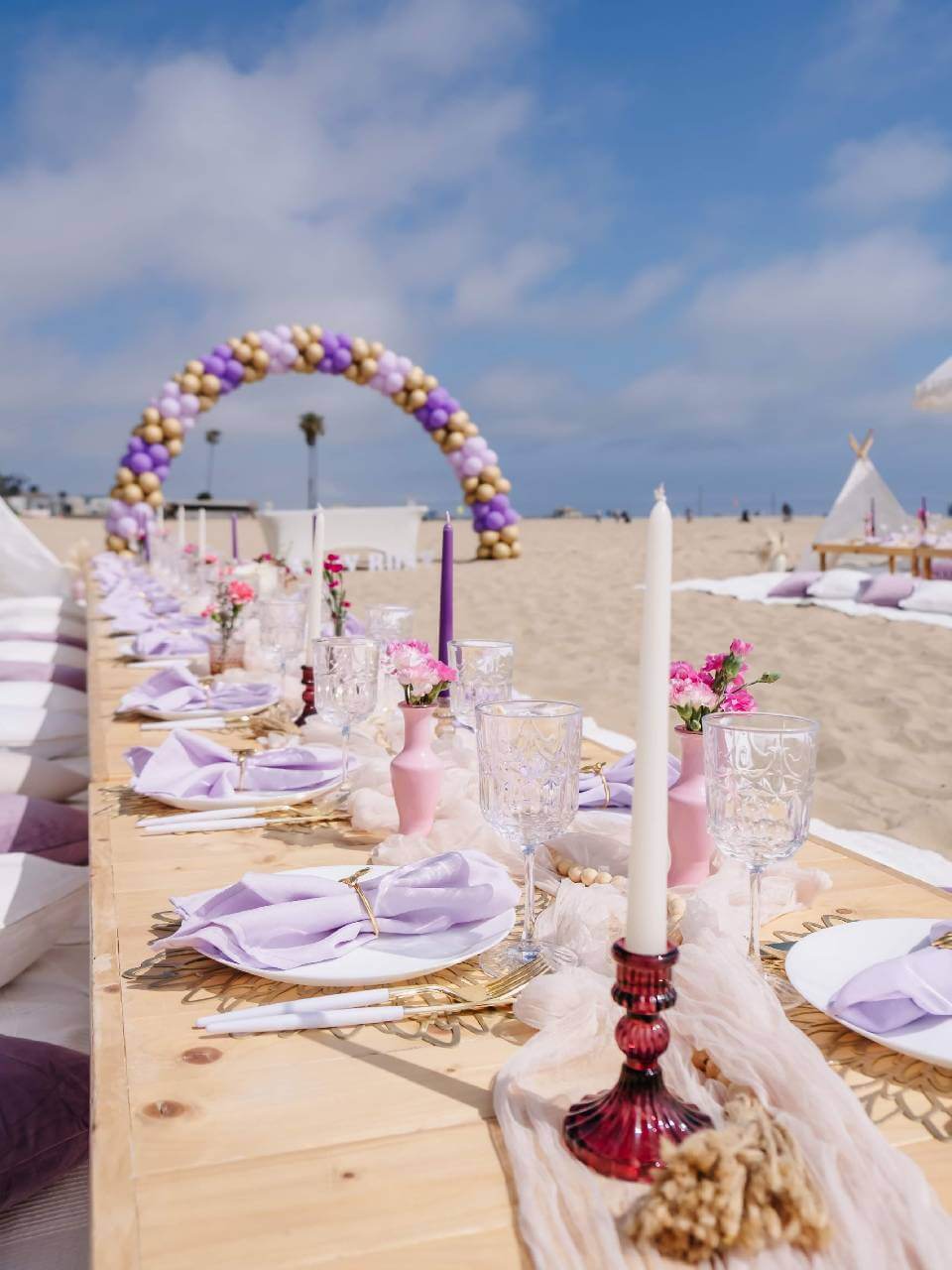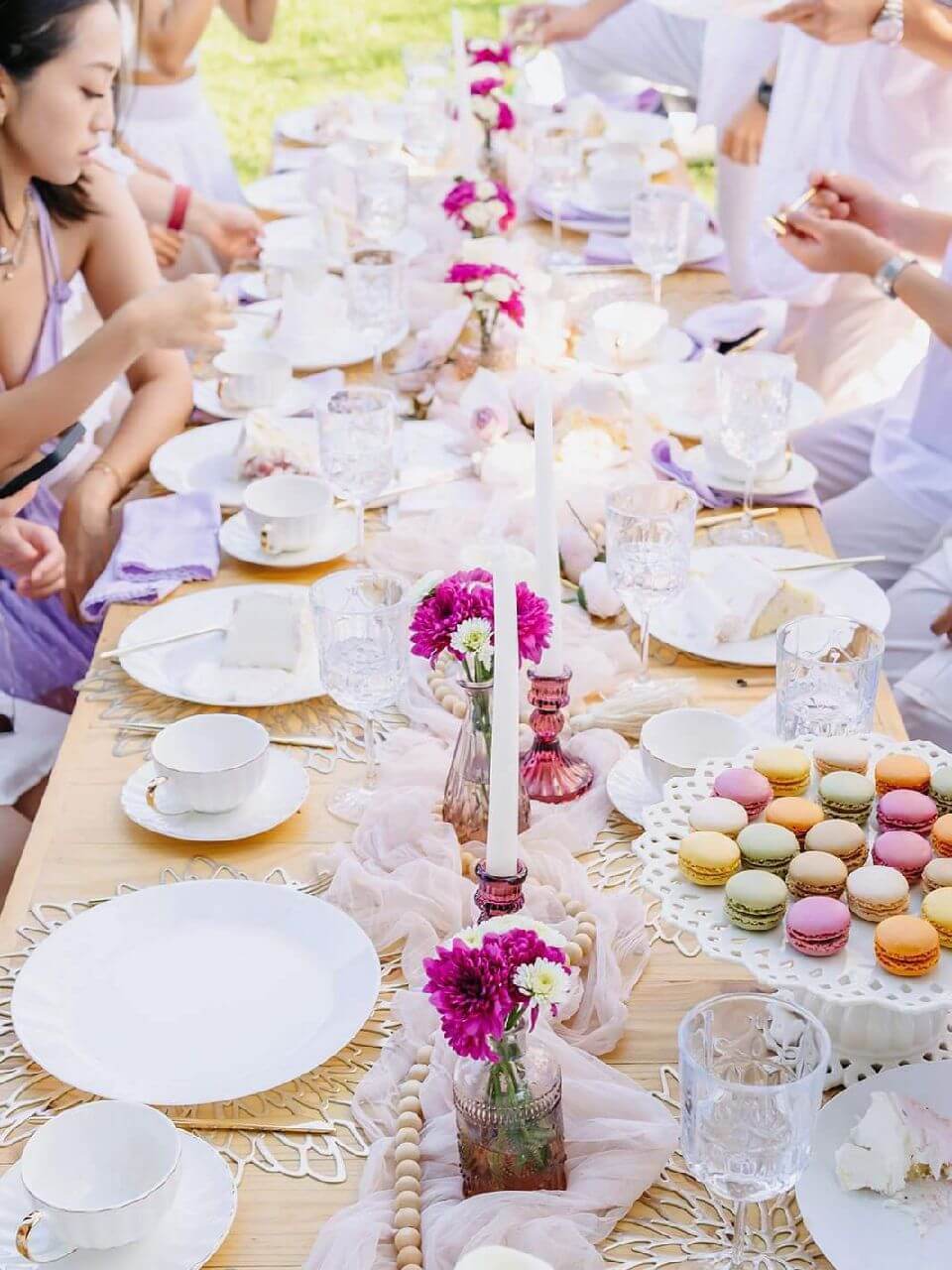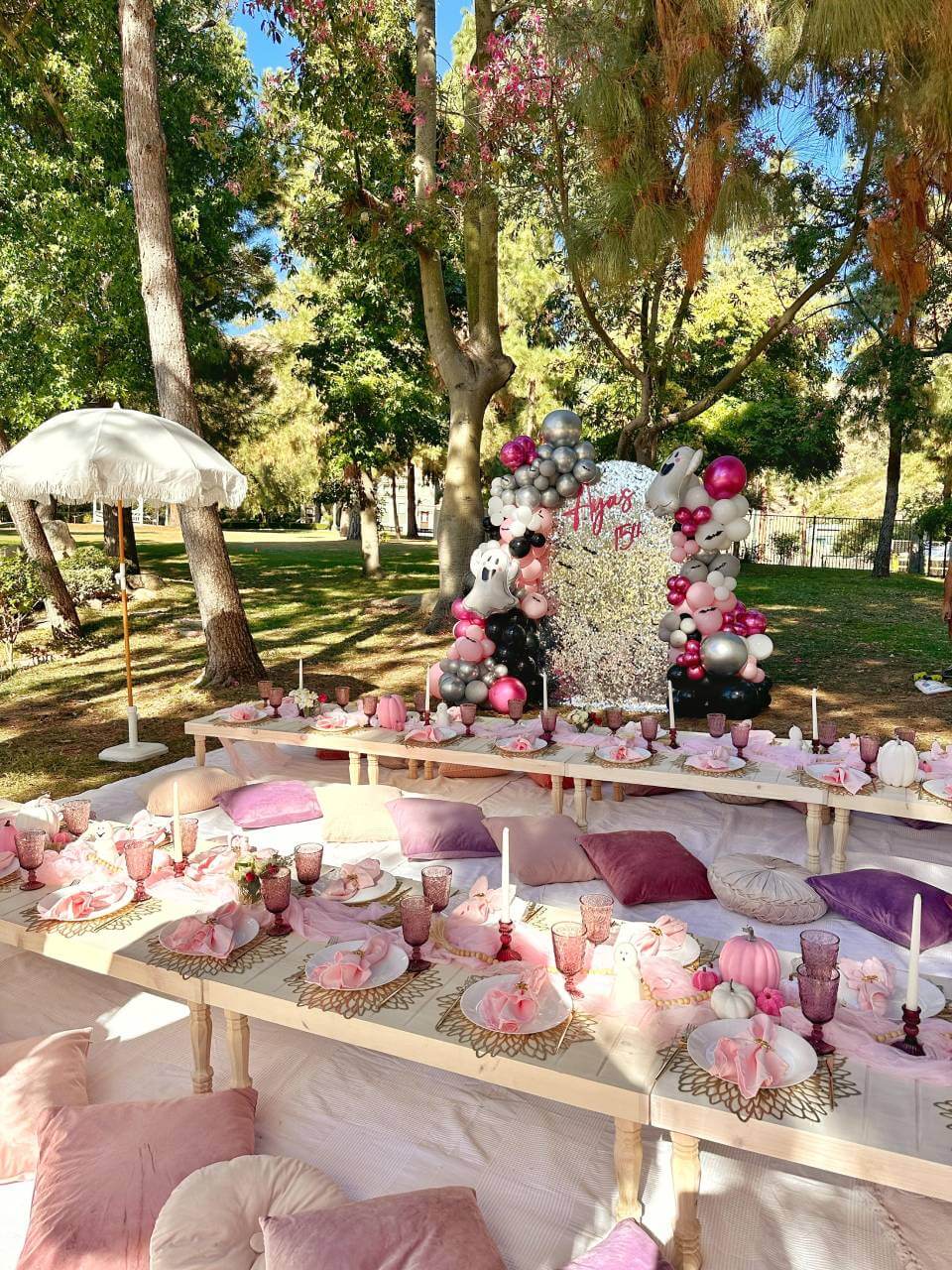 What is a large pop-up picnic?
A large pop-up picnic is an expansive and luxurious way to celebrate grand gatherings, intricately designed to accommodate a larger crowd 50+ people while ensuring a lavish outdoor experience.
What locations do you offer large pop-up picnics in?
Can we customize our large pop-up picnic?
Absolutely! We happily tailor every aspect of your picnic to suit your grand vision, from themes to unique add-ons, crafting a personalized large-scale picnic extravaganza.
How do I book a large pop-up picnic with your team?
Utilize our online quote form to reserve a large pop-up picnic, selecting your desired date, location, and any customization requests for a seamless reservation experience.
How big of a picnic party can you accommodate?
We can accommodate large parties of 100+ people. However, for such a sizable event, we recommend booking in advance so that we can make all the necessary preparations to ensure a seamless experience for your group.