luxury tea party picnic  setup in LA, OC & Malibu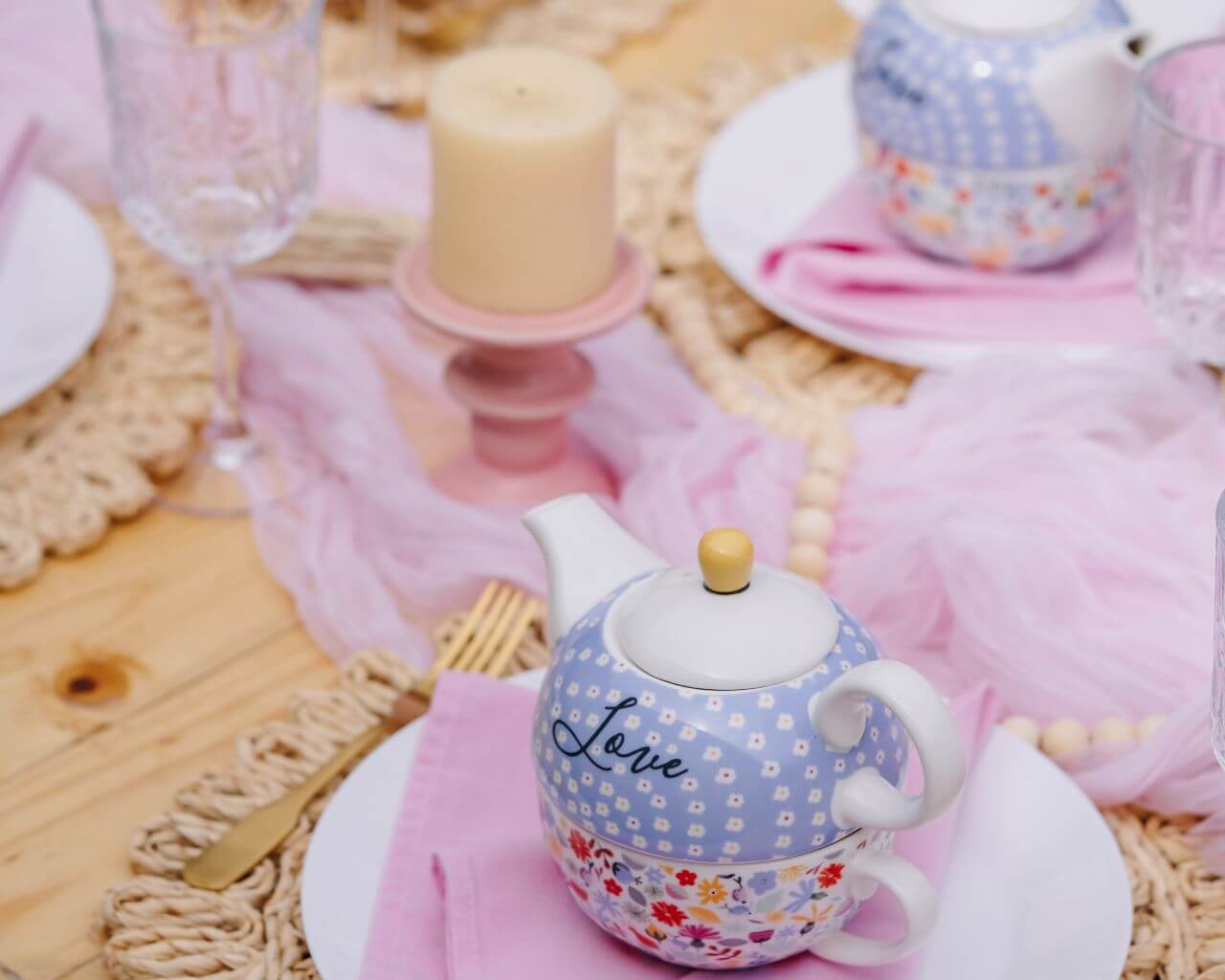 Discover the magic of our enchanting tea party picnics and delight in an outdoor celebration that will fill your hearts with joy. Gather with friends and loved ones to create lasting memories amidst the stunning landscapes of Los Angeles, Orange County, and Malibu.
Providing a high-end experience for every client is our primary goal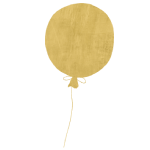 affordable luxury
Our picnics provide luxury at an affordable price, so everyone can enjoy a unique and memorable experience. We believe everyone should have the opportunity to enjoy a luxurious picnic.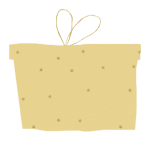 bespoke service
Our team provides personalized and expert service. We carefully tailor every aspect of your picnic to suit your needs. We are committed to providing exceptional customer service.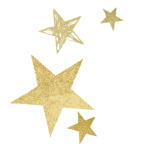 convenient booking
Our smart booking tool makes it easy to reserve a picnic in two minutes or less. You can also request a call. Choose from available themes and locations, and our team will handle the details.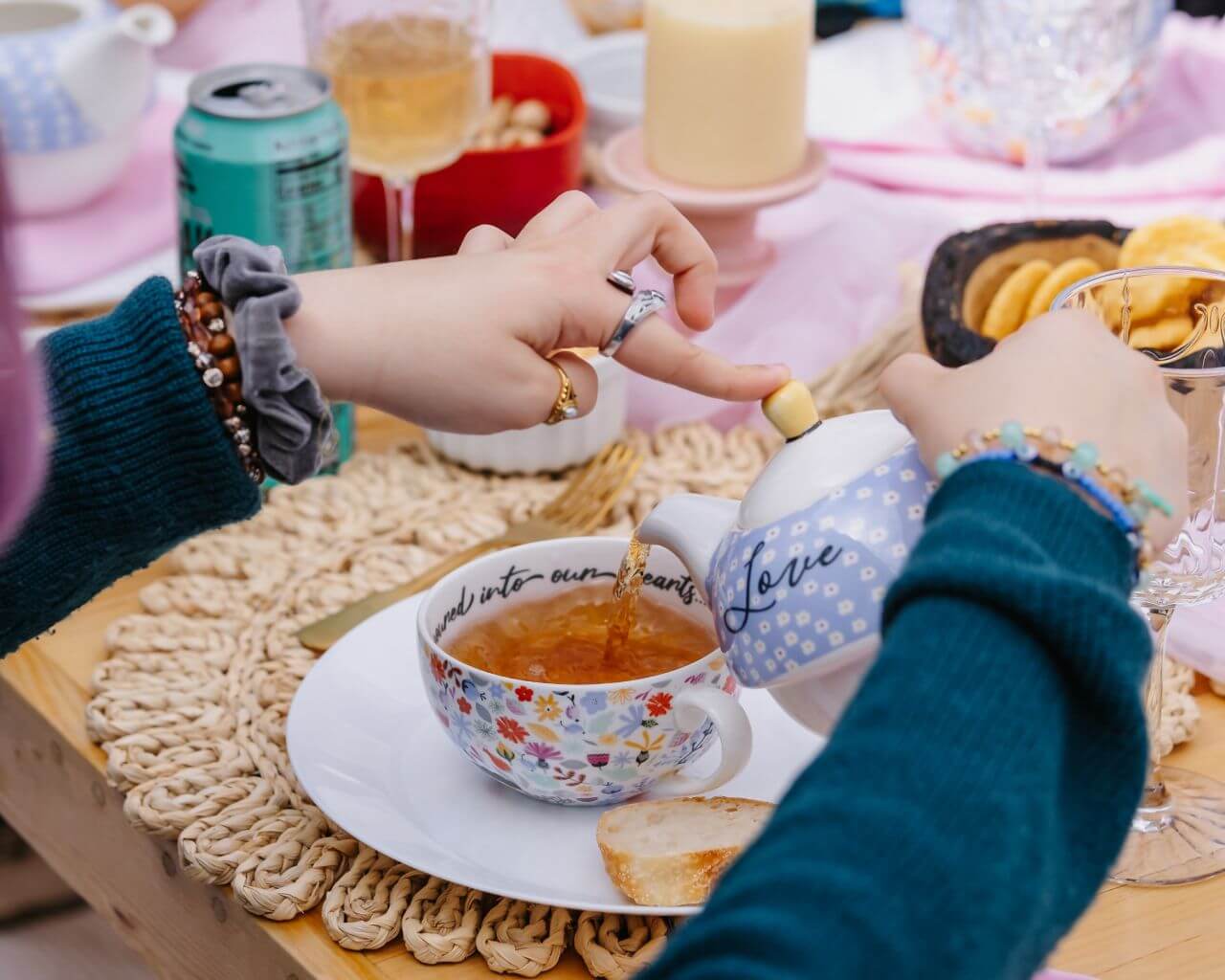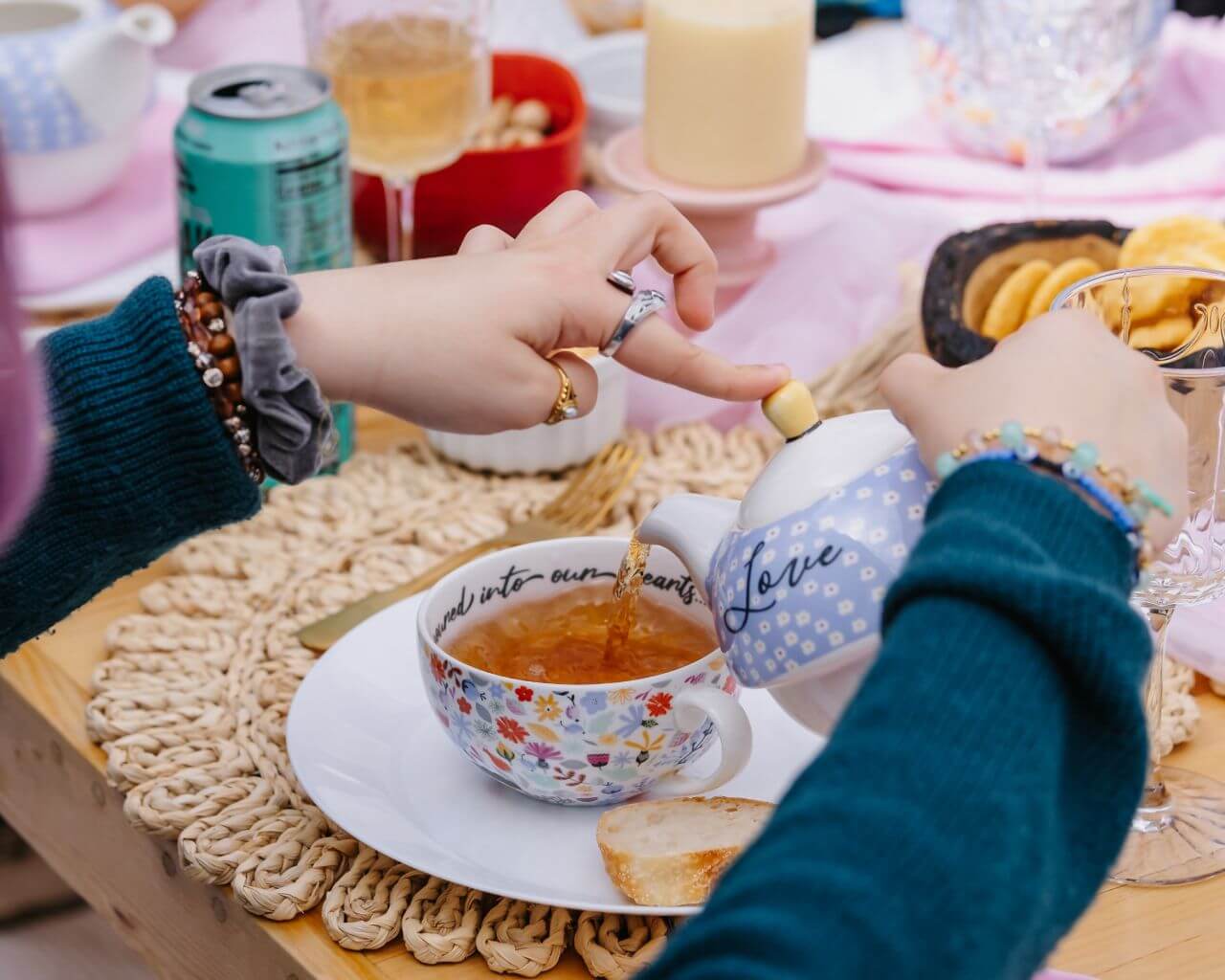 Our tea party picnics effortlessly blend elegance and charm for an unforgettable event. We handle every detail, from setup to clean up, allowing you to relax and savor a wonderful afternoon surrounded by those you cherish. Discover the perfect way to reconnect and create lasting memories with Picnic Makers' Tea Party Picnics.
Check out photos from the previous tea party picnic setups: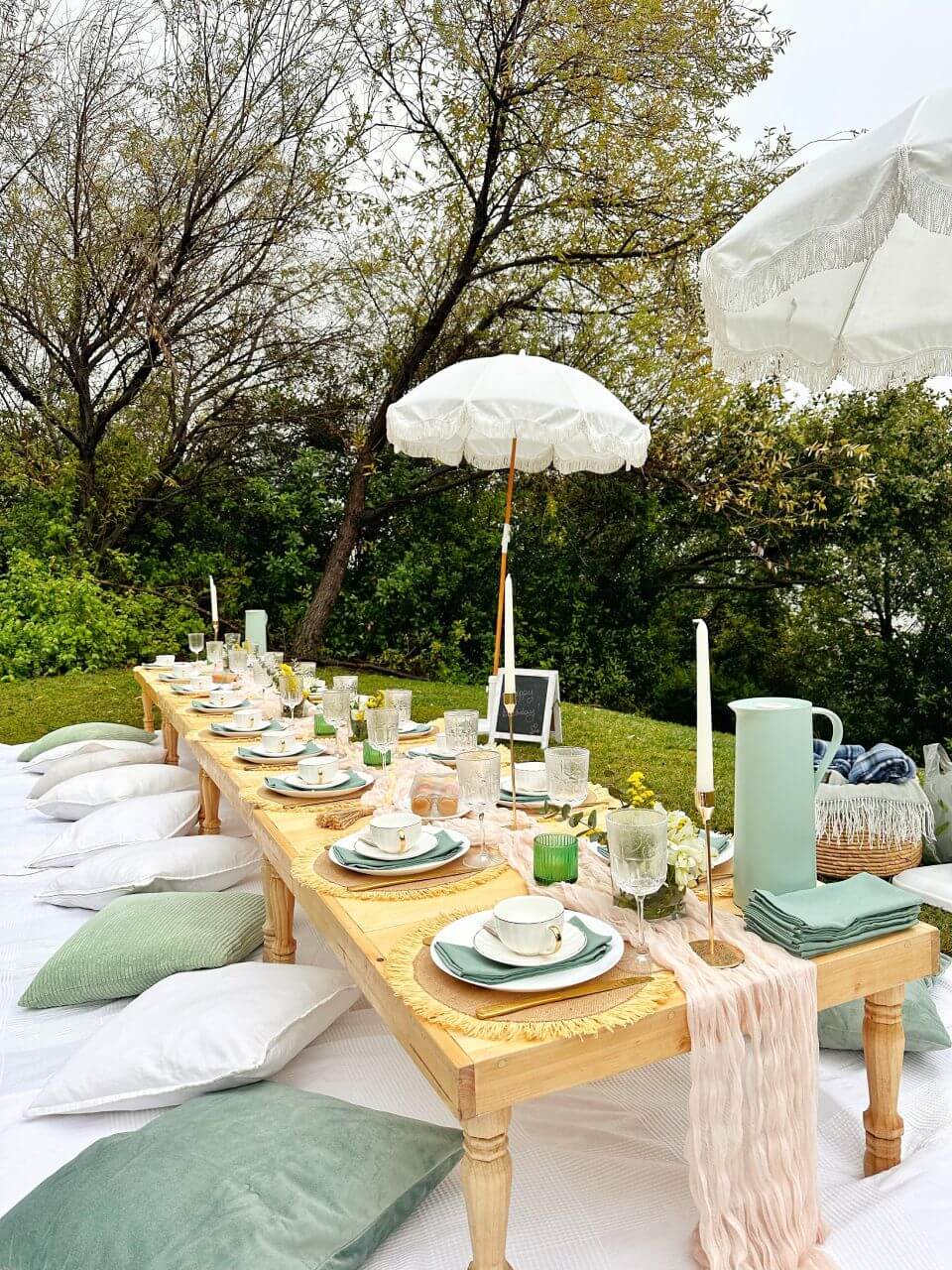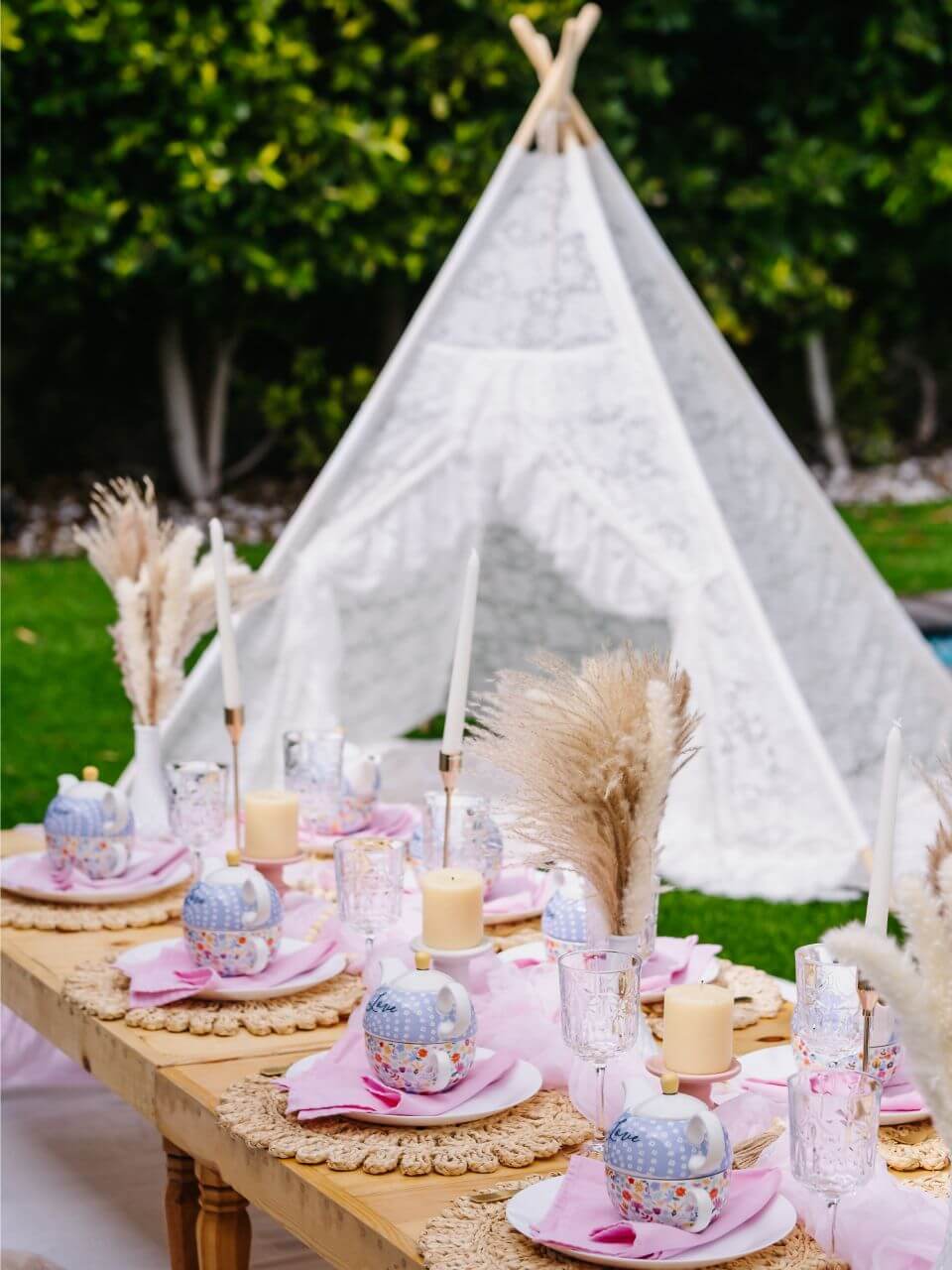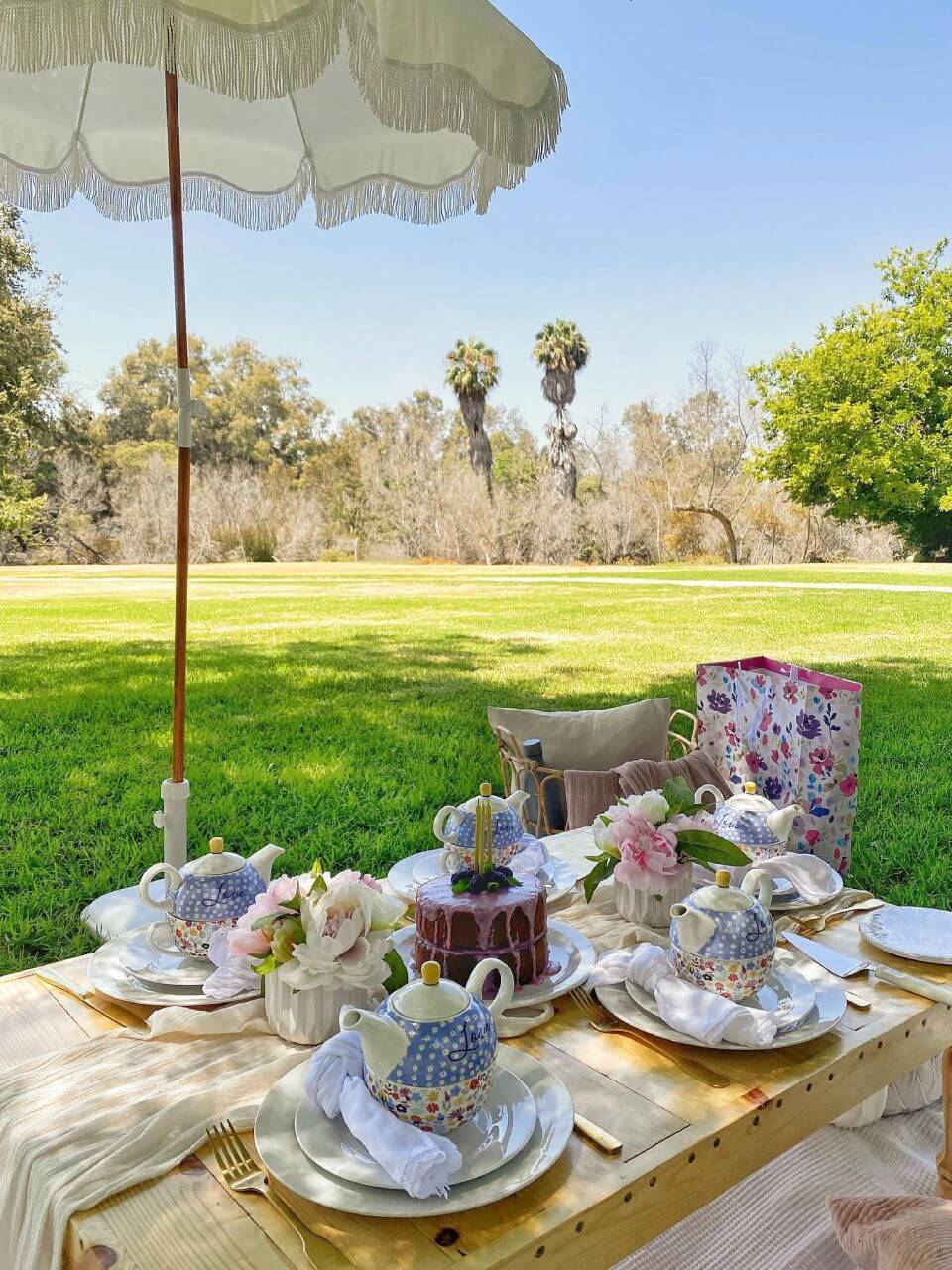 What is a tea party picnic?
A tea party picnic is a luxurious outdoor experience that combines the elegance of a traditional tea party with the relaxation and comfort of a picnic. Our tea party picnic packages include vintage tea cups, saucers, organic tea, macaroons, a beautifully styled setup with custom handmade low picnic tables, boho-style umbrellas, and assorted pillows and decor.
Where can I have a tea party picnic?
We can set up your tea party picnic in various settings, such as beaches, parks, and backyards in Los Angeles, Orange County, and Malibu. Please let us know if you have a specific location, and we will do our best to accommodate your request.
How do I book a tea party picnic?
Booking a tea party picnic is easy and convenient using our smart booking tool. Simply choose your desired theme and location, and our team will handle the details. We recommend booking at least two weeks in advance to ensure availability.
Can I customize my pop-up tea party picnic?
Absolutely! Our team is dedicated to providing a bespoke service, and we carefully tailor every aspect of your picnic to suit your needs. If you have specific requests or ideas, don't hesitate to contact us, and we will do our best to help you create a personalized and unforgettable experience.
Can I add photography services to my vintage tea party picnic?
Yes, we have partnered with several professional photographers and videographers who can capture your tea party picnic experience at an additional cost.
tea party picnic pop-up services