picnic & paint experience in Los Angeles, OC, Malibu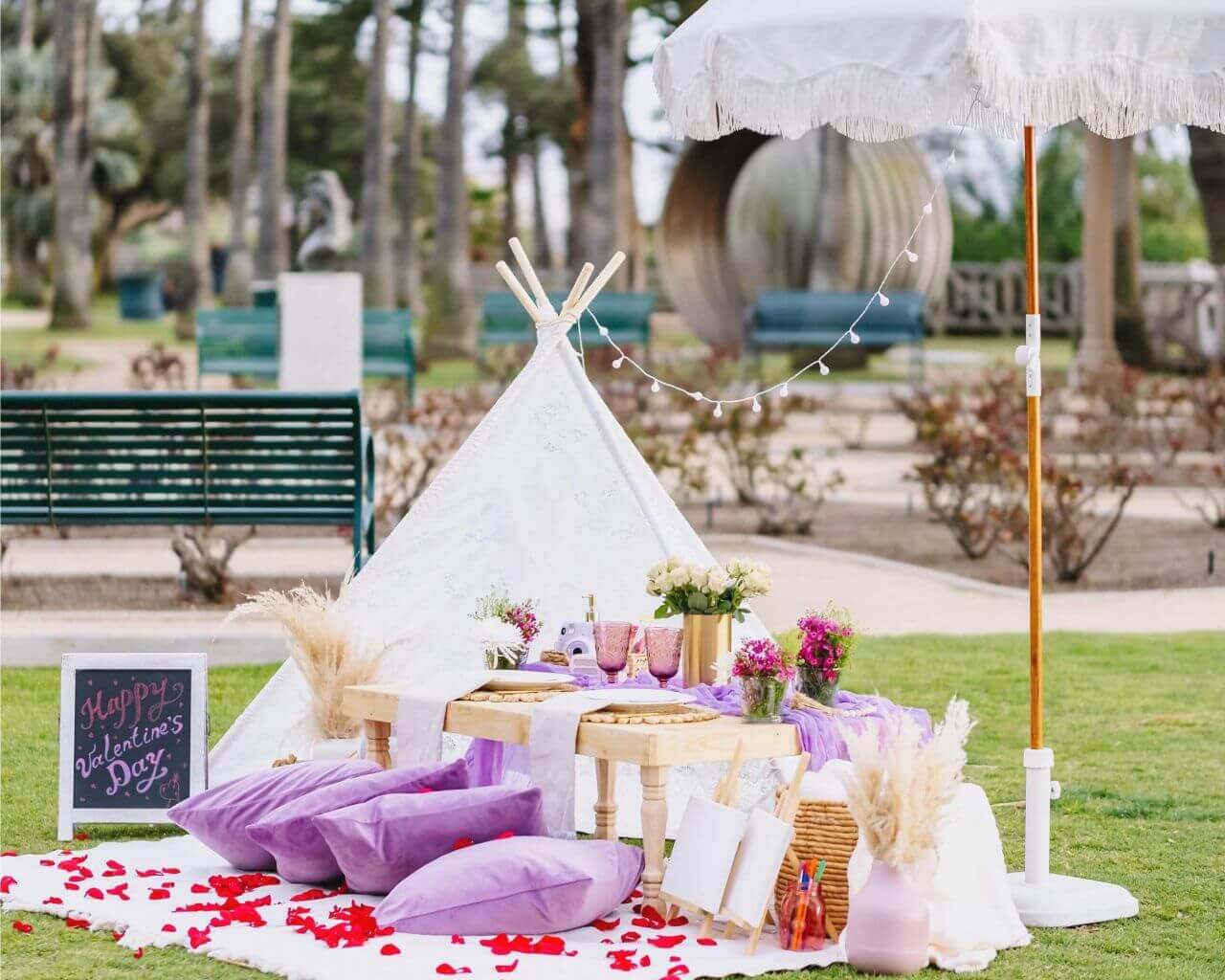 Discover the perfect blend of relaxation and creativity with our pop-up picnic & paint.  Unleash your artistic side, all in one memorable experience.
Providing a high-end experience for every client is our primary goal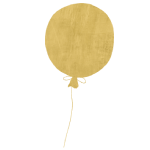 affordable luxury
Our picnics provide luxury at an affordable price, so everyone can enjoy a unique and memorable experience. We believe everyone should have the opportunity to enjoy a luxurious picnic.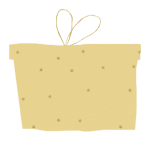 bespoke service
Our team provides personalized and expert service. We carefully tailor every aspect of your picnic to suit your needs. We are committed to providing exceptional customer service.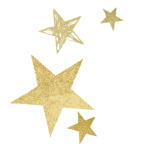 convenient booking
Our smart booking tool makes it easy to reserve a picnic in two minutes or less. You can also request a call. Choose from available themes and locations, and our team will handle the details.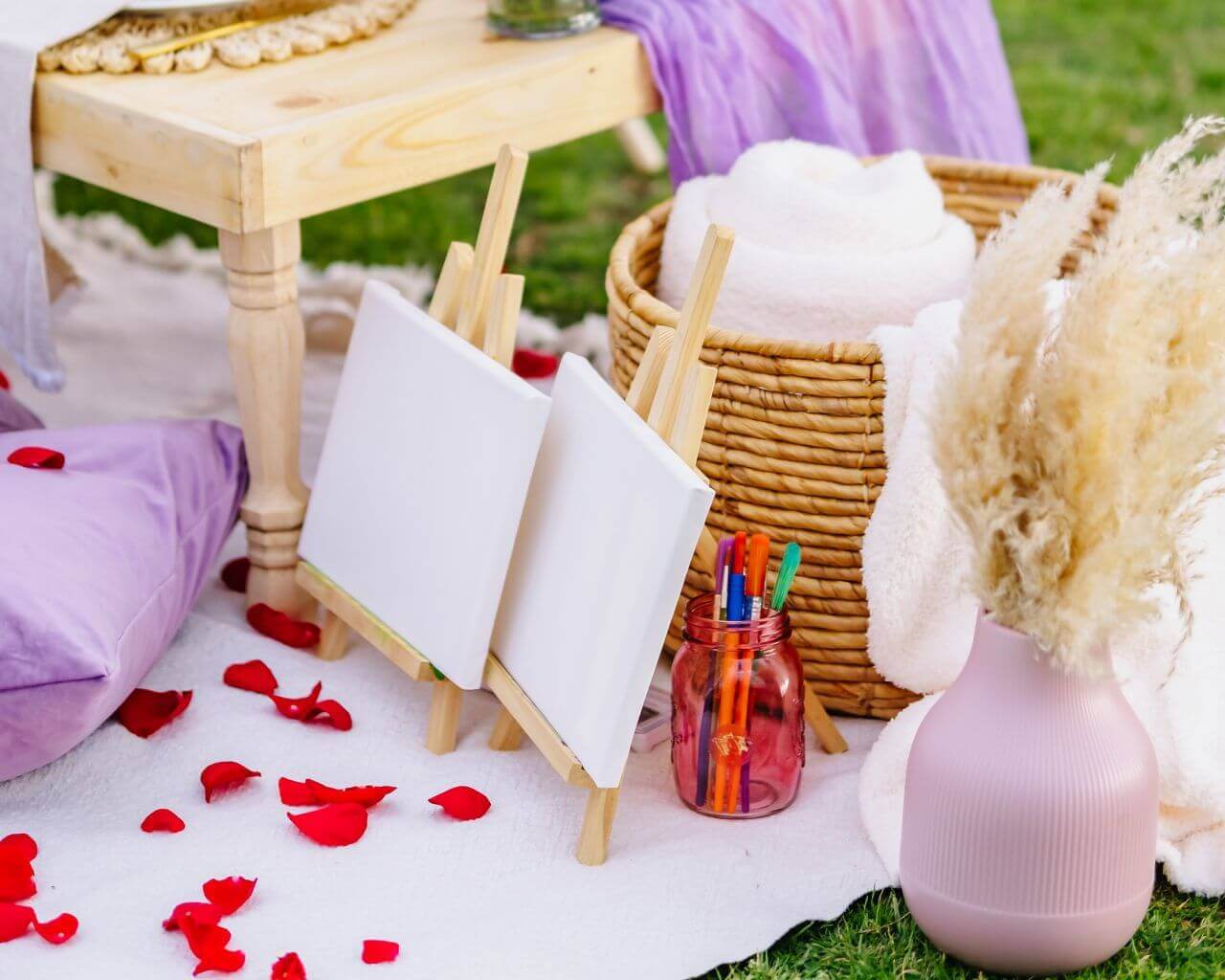 luxury picnic & paint rentals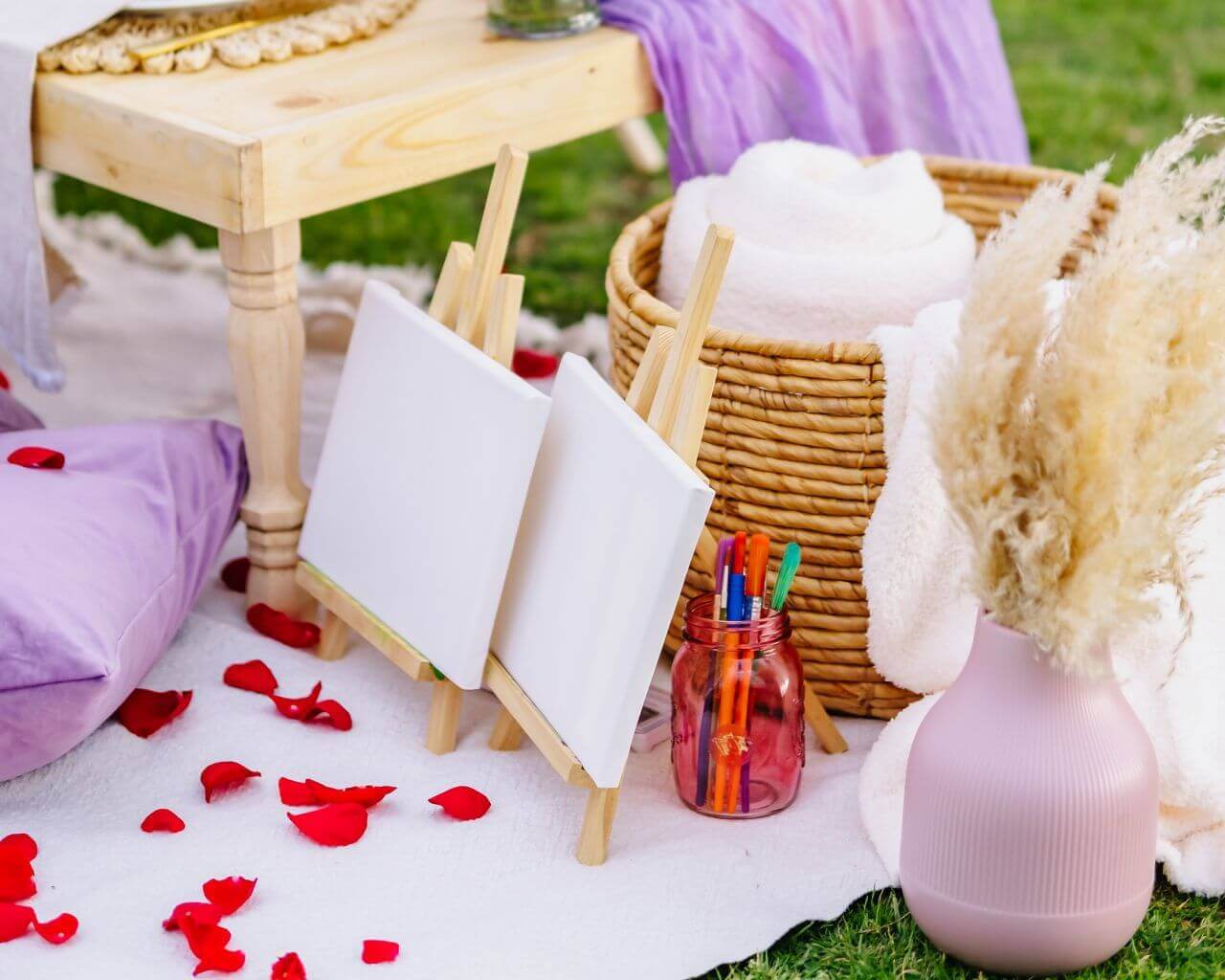 Picnic and paint is a fantastic idea that combines leisurely outings with the joys of painting. Savor delightful treats and unwind in nature's beauty while you bond with friends and explore your artistic talents. We offer a hassle-free pop-up picnic and paint experience in Los Angeles, Orange County, and Malibu.
Check out photos from the previous picnic & paint setups: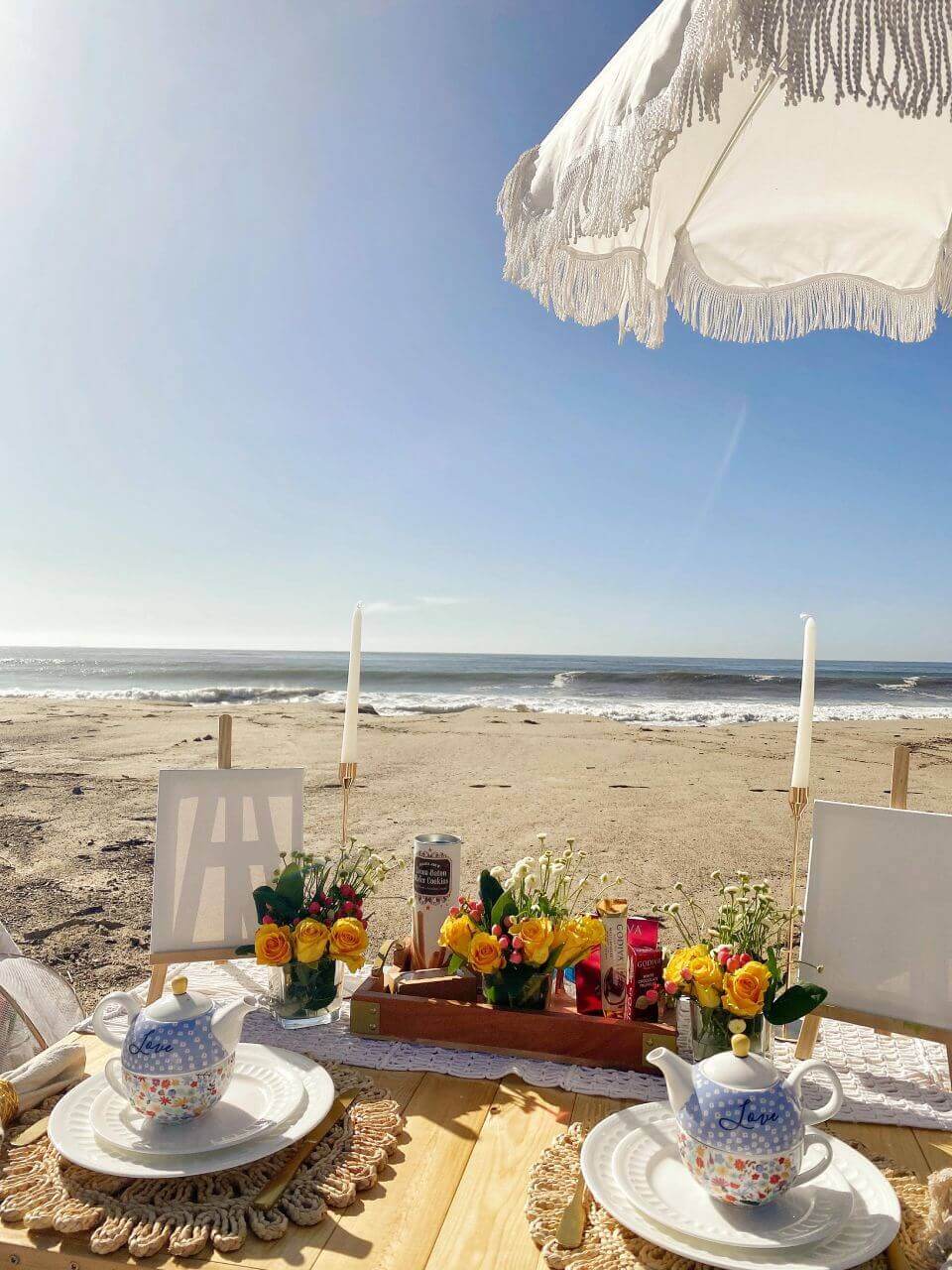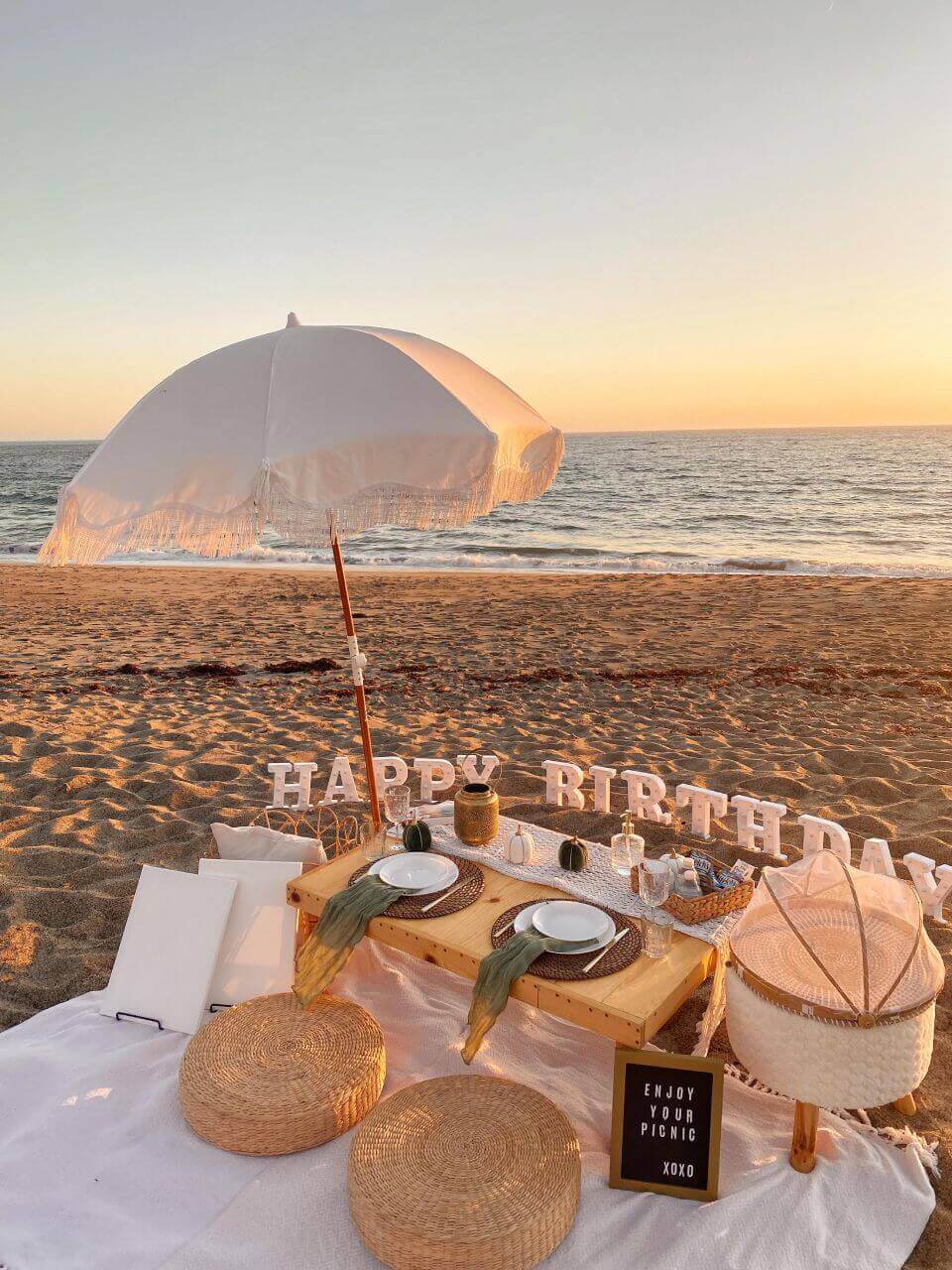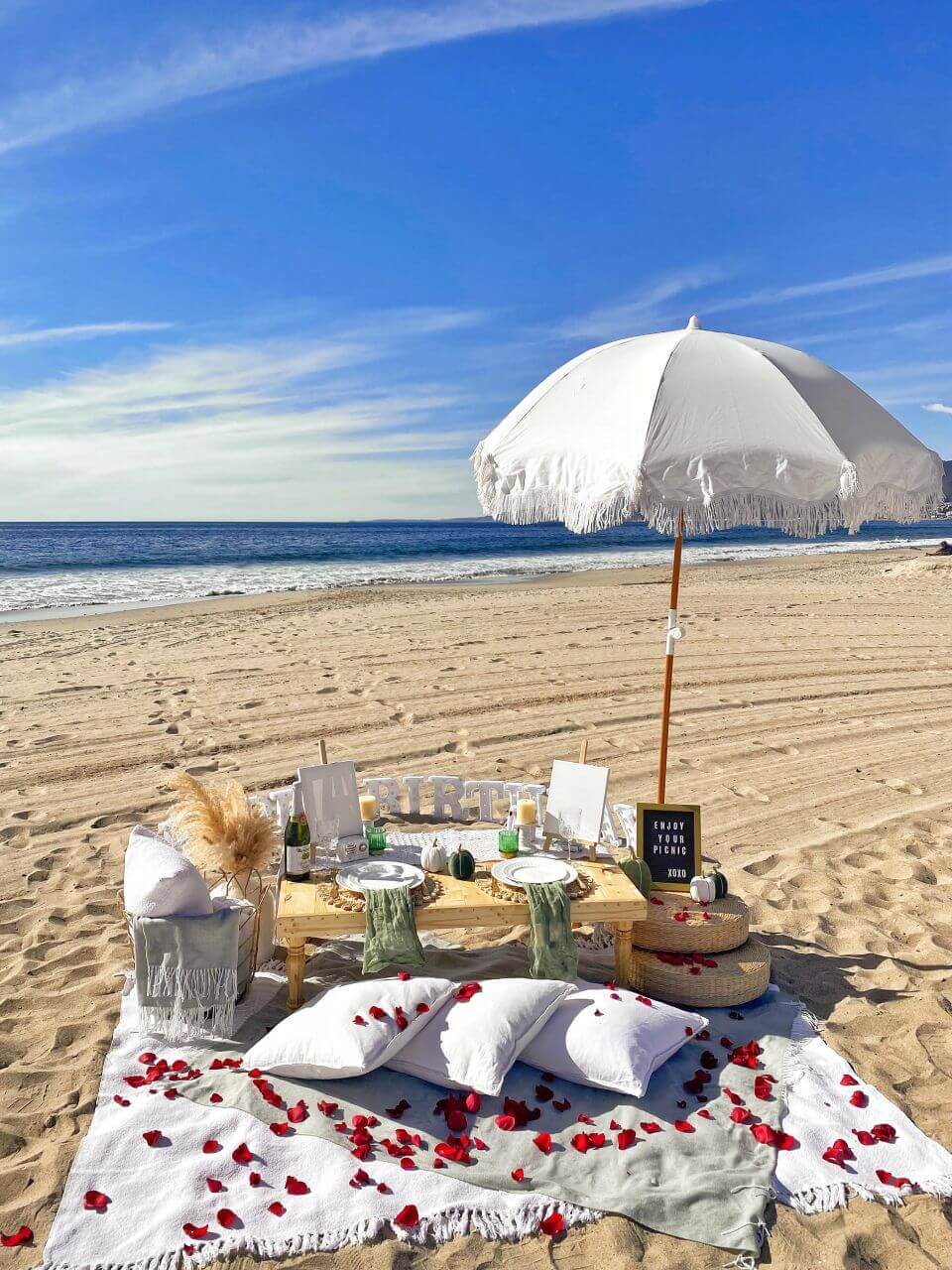 What can I expect from the "Picnic and Paint" experience?
Our picnic & paint experience combines the elegance of a luxury picnic with the joy of artistic expression. This extraordinary outdoor event offers a deluxe picnic setting, allowing you to unleash your creativity on canvas. It's perfect for making memories with friends, and family or even as a team-building activity.
What is the cost of the picnic and paint experience?
The cost of the picnic and paint experience varies depending on your location, the number of participants, and the duration of the event. Please use our
smart booking tool
to get the price.
Can we have our "Picnic and Paint" experience at a specific location?
Yes, we can set up your "Picnic and Paint" experience at a location you choose, such as a park, beach, or even in your backyard. Please let us know your preferred location when booking, and we'll do our best to accommodate your request.
How do I reserve a "Picnic and Paint" picnic experience?
To book your exceptional "Picnic and Paint" experience, please use our
smart booking tool
. Choose your desired preferred date and time, location, color theme and location.
Will food be provided?
Though we don't provide food ourselves, we have a curated selection of catering partners for your dining pleasure. We'll gladly coordinate with your chosen caterer to ensure a flawless dining experience during your event.
picnic & paint pop-up services