Orange County, located in sunny Southern California, is home to some of the nation's most picturesque and inviting picnic spots. Renowned for its excellent climate, stunning beaches, vibrant parks, and rich culture, it offers many opportunities for an idyllic outdoor picnic experience.
Whether you're a local resident, a frequent visitor, or a first-time tourist, discovering the best picnic spots can be the key to enjoying Orange County's bountiful natural beauty. In this article, we'll explore several parks and beaches that exemplify the exceptional picnic destinations in Orange County.
Crystal Cove State Park
Crystal Cove State Park's breathtaking beauty makes it a must-visit picnic spot. With its miles of untouched beaches, crystal-clear waters, and rolling cliffs, this park is a nature enthusiast's paradise. Picnic tables dot the park, offering spectacular ocean views. For a more intimate experience, you can spread a blanket on the sandy beach and enjoy your picnic amidst the sound of crashing waves.
Heisler Park
Heisler Park in Laguna Beach is another exceptional locale for a picnic. This park boasts lush, landscaped gardens and spectacular vistas of the Pacific Ocean.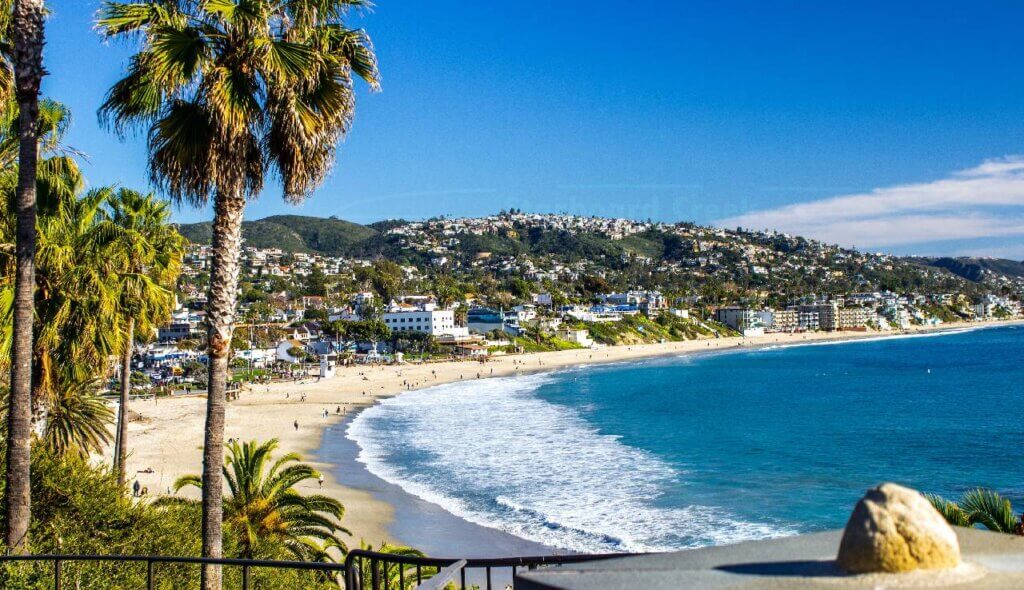 The park's picnic tables and barbecues are nestled amongst stunning coastal scenery, providing a beautiful backdrop for your outdoor meal. Nearby tide pools also offer an added element of exploration and discovery.
Irvine Regional Park
As Orange County's oldest regional park, Irvine Regional Park is steeped in history and filled with natural charm. It is home to diverse flora and fauna, including peacocks freely wandering the grounds. You'll find many picnic spots under the shade of grand, ancient oak trees or beside serene ponds. With added attractions like paddle boat rentals, a small zoo, and train rides, this park offers an entertaining, full-day picnic experience.
Huntington State Beach
Known for its excellent surf, wide sandy beaches, and vibrant atmosphere, Huntington State Beach is a fantastic choice for a beach picnic.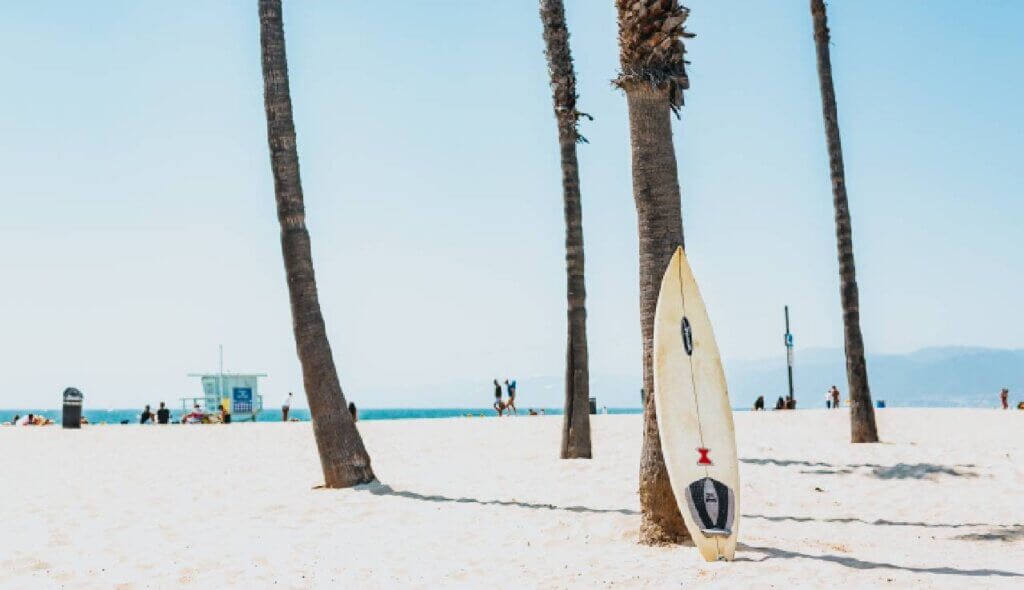 Here, you can enjoy your meal while watching surfers catch waves or dolphins play in the surf. If you prefer a laid-back afternoon, you can sit back, relax, and soak up the sun while savoring your picnic treats.
Oak Canyon Nature Center
Oak Canyon Nature Center is a hidden gem tucked away in Anaheim Hills. This serene environment features hiking trails, flowing streams, and native wildlife. The center has dedicated picnic areas, perfect for those seeking a tranquil and relaxing picnic experience. It's a great place to reconnect with nature while enjoying a delightful meal outdoors.
Salt Creek Beach
Salt Creek Beach, in Dana Point, is another excellent beach picnic spot. Its expansive green picnic area overlooking the beach is ideal for relaxing and enjoying a meal with a view. After your picnic, you can stroll along the beach or dip your feet in the surf, making for an enjoyable, leisurely picnic outing.
Aliso Beach Park
Located in Laguna Beach, Aliso Beach Park is known for its sandy shores and clear, calm waters. With plenty of picnic tables and barbecues, it's a great place to gather with friends or family for a beachfront picnic. The sound of the waves and the fresh ocean breeze make for a relaxing and refreshing picnic experience.
Yorba Regional Park
Yorba Regional Park in Anaheim offers a lush landscape with over 400 acres of picnic areas, lakes, and trails. Whether you prefer to picnic by the tranquil water or under the shade of trees, this park has a spot for everyone. With bicycle rentals available, you can enjoy a leisure ride along the Santa Ana River after your meal.
A luxury picnic experience
Now that you're equipped with a list of the best picnic spots in Orange County, all you need is a well-packed picnic basket to enjoy the natural beauty and inviting outdoor spaces that Orange County offers. But what if you want to take your picnic experience up a notch? What if you could enjoy a picnic without the hassle of planning and packing?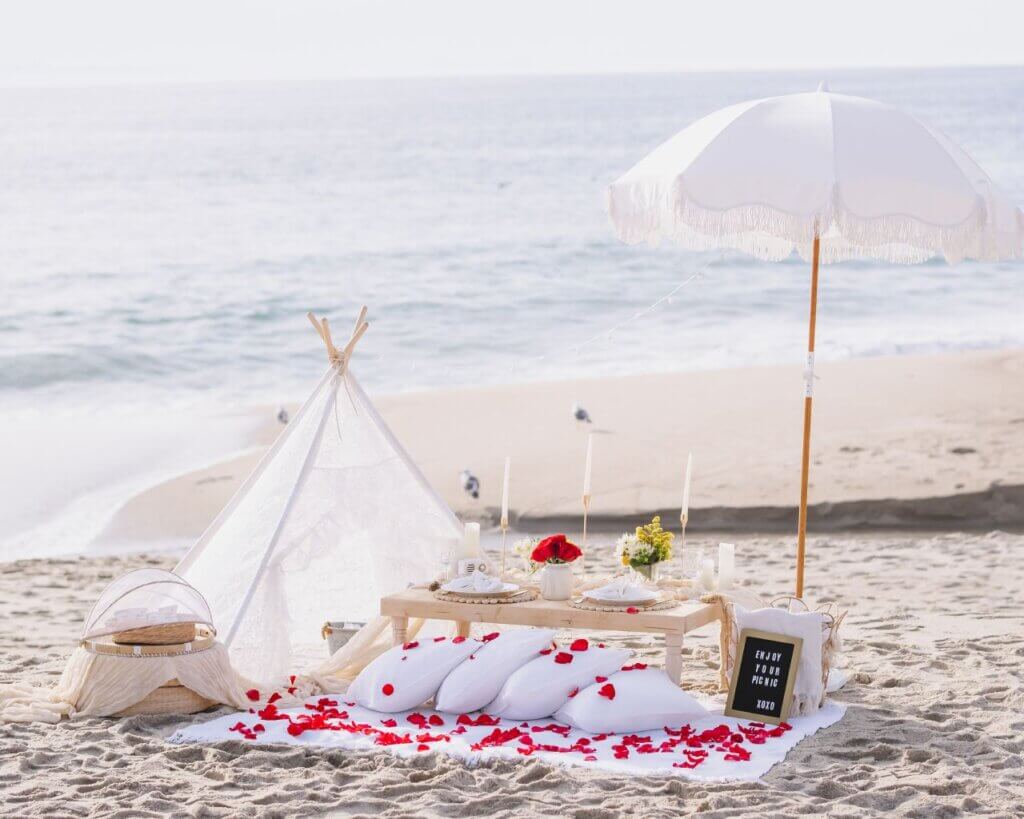 At Picnic Makers, we're all about enhancing your outdoor experiences. As a luxury picnic company in Orange County, our expertise is creating unforgettable picnic experiences. When you book a picnic with us, we take care of every little detail for you, from catering service from our partners to designing picturesque picnic setups and even managing the clean-up afterward.
This ensures you can fully immerse yourself in the joy of picnicking without the usual preparation and clean-up hassle. We aim to save time and effort and add elegance and luxury to your picnic, making it a memorable experience.
Orange County Picnic FAQs:
What are the best picnic spots in Orange County?
Orange County offers a variety of stunning picnic spots. Some of the top locations include Aliso Beach Park, Crystal Cove State Park, Heisler Park, Irvine Regional Park, Huntington State Beach, Oak Canyon Nature Center, Salt Creek Beach, and Yorba Regional Park.
How can I make my picnic in Orange County more luxurious?
To elevate your picnic experience in Orange County, consider booking a luxury picnic with Picnic Makers. They offer picturesque picnic setups, catering from their partners, and even post-picnic clean-up. This ensures a hassle-free and elegant outing.
Are there picnic areas with barbecue facilities in Orange County parks?
Yes, many parks in Orange County provide picnic areas equipped with barbecue facilities. Aliso Beach Park, Heisler Park, Irvine Regional Park, and other popular locations offer designated barbecue spots to enjoy grilling your favorite meals while picnicking.
What are some fun activities to enjoy during a picnic in Orange County?
Alongside the beautiful picnic spots, Orange County offers a range of activities to enhance your picnic experience. You can go hiking in Oak Canyon Nature Center, explore tide pools near Heisler Park, indulge in water activities at Huntington State Beach, or take leisurely bike rides along the Santa Ana River at Yorba Regional Park. These activities add extra enjoyment to your outdoor picnic outing in Orange County.
Can I book a picnic with Picnic Makers for a group or special occasion?
Absolutely! Whether planning a romantic date, a family gathering, a corporate event, or any other celebration, we can create a customized picnic experience tailored to your needs. Book your luxury picnic online.