Give your loved ones a memorable outdoor experience with a picnic gift card! Our picnics are carefully planned in beautiful locations around Los Angeles, Orange County, and Malibu.
Give the gift of a luxury picnic today and see the joy on their faces when they open it!
Have questions? Click here to read the Gift Card FAQs.
Picnic Gift Card
It will take 2 minutes to purchase a gift card. Please fill out the simple form below and select the gift card amount.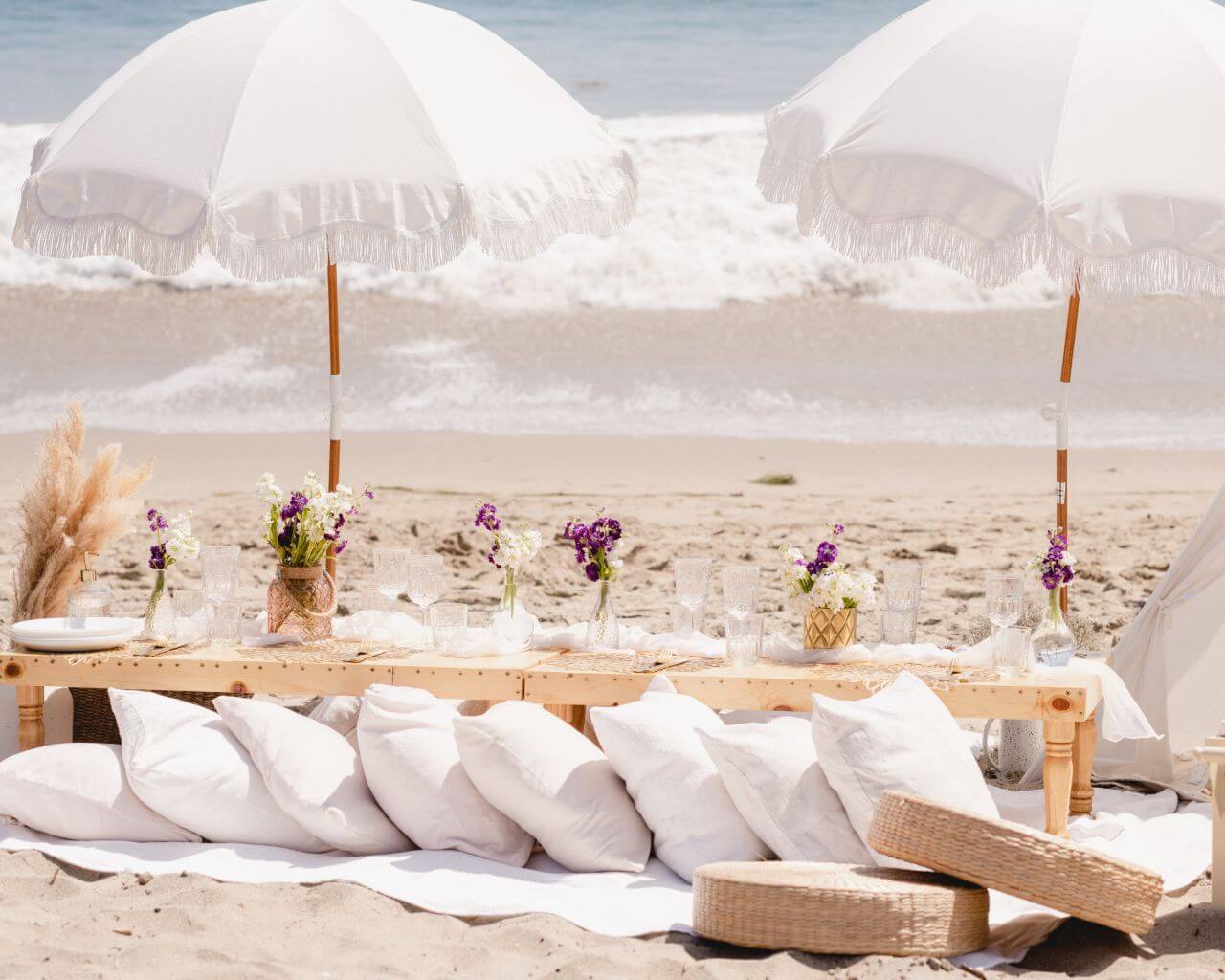 The name of the person to whom you are sending this gift.
Please enter the gift card delivery address
You need to select an item to continue
The gift card amount is:
Scroll down and select one of the payment methods: PayPal or Credit/Debit Card with Stripe.

Reservation details
| Discount : | |
| --- | --- |
| Total : | |
Providing a high-end experience for every client is our primary goal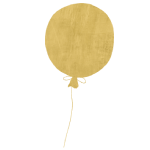 affordable luxury
Our picnics provide luxury at an affordable price, so everyone can enjoy a unique and memorable experience. We believe everyone should have the opportunity to enjoy a luxurious picnic.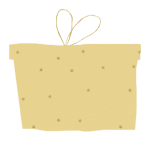 bespoke service
Our team provides personalized and expert service. We carefully tailor every aspect of your picnic to suit your needs. We are committed to providing exceptional customer service.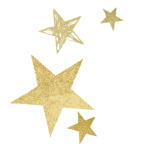 convenient booking
Our smart booking tool makes it easy to reserve a picnic in two minutes or less. You can also request a call. Choose from available themes and locations, and our team will handle the details.
Check out photos from the previous romantic picnic proposal setups: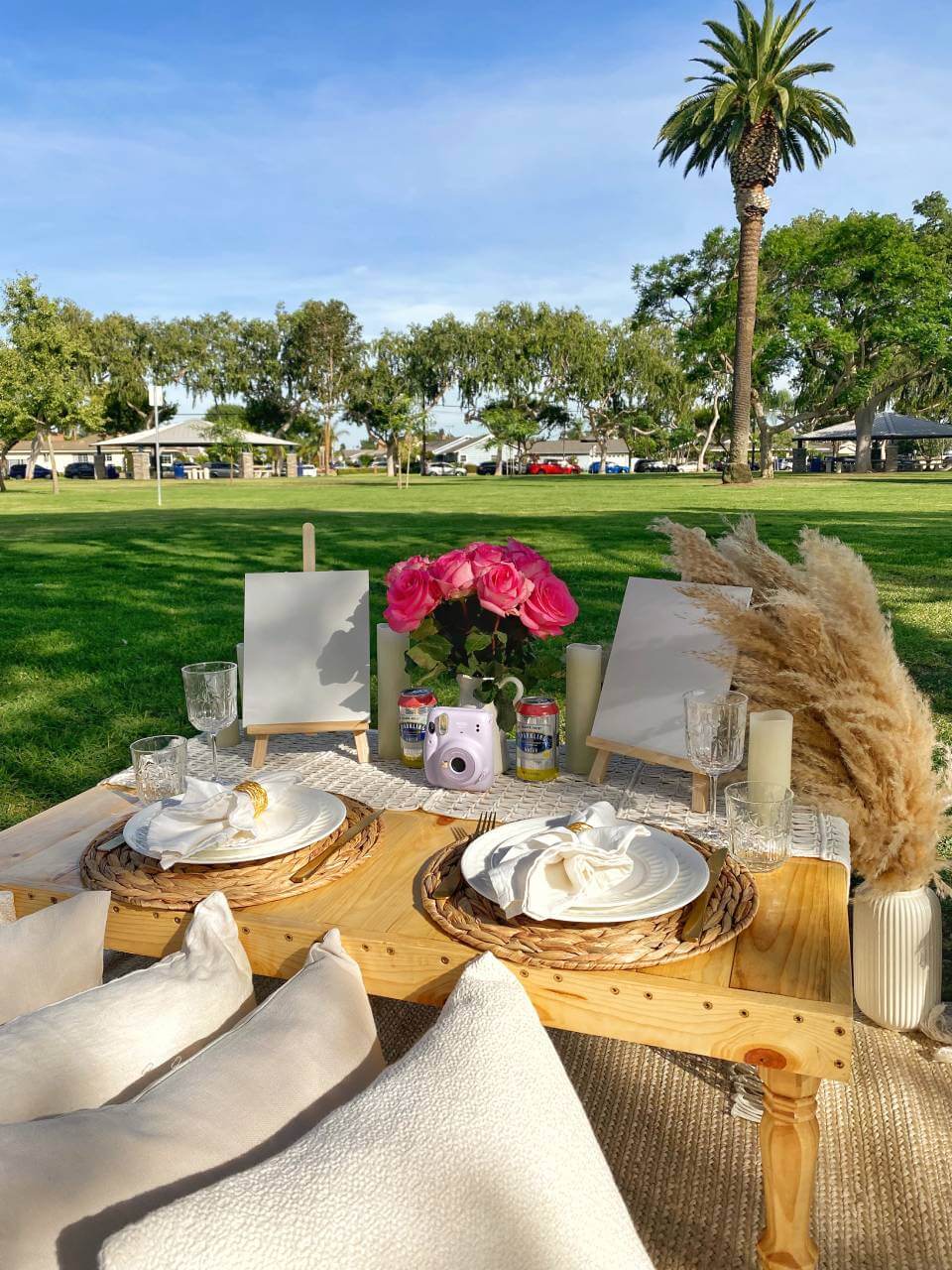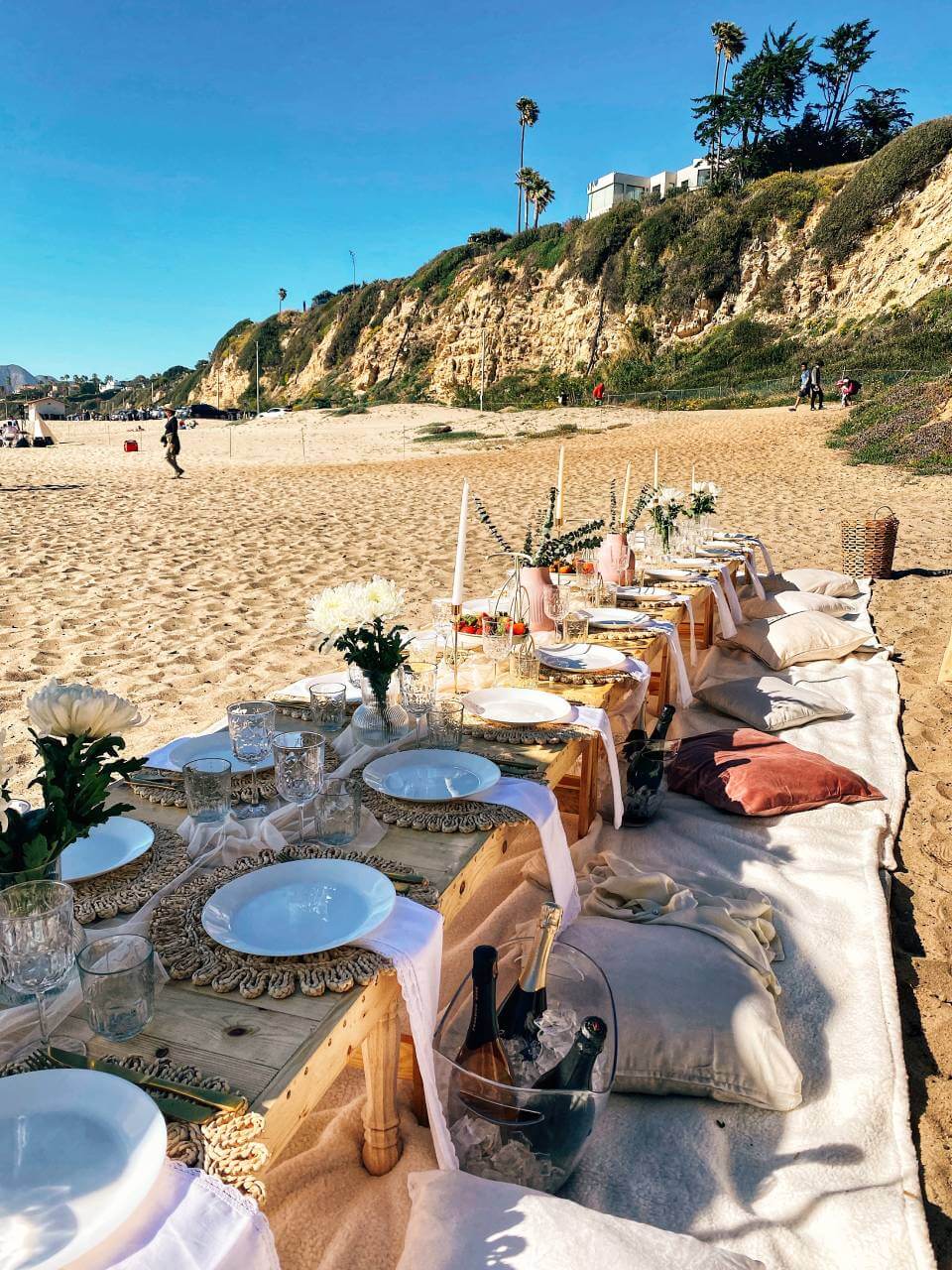 What areas do you serve?
We are pleased to serve our luxury pop-up experiences in Los Angeles, Orange County, and Malibu. Please don't hesitate to contact us if you have any questions or would like to learn more about the options available in your area.
Why is a picnic gift card a great idea?
A picnic gift card is a unique and thoughtful gift that allows the recipient to choose their date and location for a luxury picnic outdoor experience. It's a wonderful way to bond with friends and family. Our picnics are carefully planned and curated to provide a truly special experience that your loved ones will cherish forever. Give the gift of a unique and memorable experience today.
How will the recipient receive the gift card?
The gift card will be mailed to the recipient in a timely manner and will include a secret code that they will need to redeem. We want to ensure you have everything you need to plan your perfect picnic experience.
How can I buy a picnic gift card?
To buy a picnic gift card, click the "Buy a Gift Card" link on our website. Follow the prompts to enter your payment information and complete the purchase.
How long is the gift card valid for?
The gift card is valid for a year from the date of purchase, giving the recipient plenty of time to plan their perfect picnic experience.
Is the gift card refundable?
Unfortunately, the gift card is non-refundable. However, we are confident that the recipient will love the opportunity to plan a luxurious picnic experience at their convenience.
How do I redeem my gift card?
Can I add more money to the gift card or add more guests to my picnic?
Yes, you can easily add more money to the gift card at any time, and you can also add more guests to your picnic by contacting us. We are happy to accommodate any changes to your reservation to make your experience as enjoyable as possible.