The picnic season is here, and what's more exciting than planning a fun-filled picnic with your friends and family? One of the most essential parts of any picnic is the desserts.
A delicious dessert can make the day memorable, whether at the beach, a park, or a backyard BBQ. Here are some top picnic desserts that will satisfy everyone's sweet tooth.
Picnic desserts for hot weather
When it's hot outside, you need a refreshing dessert to cool down! These sweet treats will keep you cool and satisfied during your picnic in the sun.
Fruit salad

–

Simply chop up your favorite fruits, like watermelon, strawberries, grapes, and kiwi, and mix in a large bowl. Top with a drizzle of honey or a squeeze of fresh lemon juice for flavor!

Ice cream sandwiches

–

Who doesn't love a good ice cream sandwich? Grab your favorite ice cream flavor and two soft, chewy cookies. Scoop a generous amount of ice cream between the cookies and press down gently. Wrap in plastic wrap and freeze for at least an hour before serving. Perfect for a hot day outside!

Popsicles

–

Blend your favorite fruit with sugar and lemon juice, like strawberries, watermelon, or blueberries. Pour the mixture into popsicle molds and freeze until solid. Enjoy the sweet, juicy flavor.

Peach cobbler

–

Start by combining sliced peaches, sugar, and a pinch of cinnamon in a large bowl. Pour into a baking dish and top with flour, sugar, and butter. Bake until golden brown and serve with a scoop of vanilla ice cream for a delicious and satisfying treat!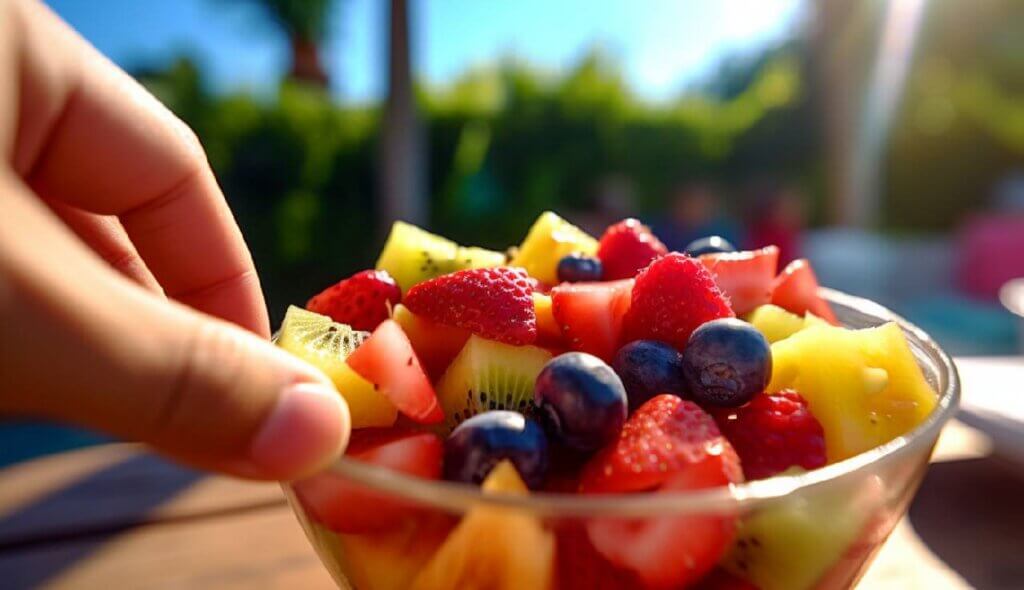 Picnic desserts are easy to make
Easy-to-make picnic desserts are perfect for those who are short on time and who want to enjoy delicious treats with minimal effort. These desserts are also great for those new to cooking and want to start small. Additionally, easy-to-make picnic desserts can be made beforehand, freeing up time and energy for other picnic activities. 
Brownies

–

Mix melted chocolate, sugar, eggs, and flour until combined. Pour into a greased baking dish and bake for 20-25 minutes at 350°F. Let cool before cutting into squares and packing in your picnic basket for a tasty dessert adventure.

Rice Krispie treats

–

Just melt some butter, marshmallows, and a pinch of salt in a large saucepan, then mix in some Rice Crispies cereal. Spread the mixture in a pan and let it cool for about 30 minutes. Then, cut into squares and enjoy!

Cookies

–

In a large bowl, cream together butter, sugar, and vanilla extract. Stir in flour, baking powder, and salt until just combined. Roll dough into balls and place on a baking sheet. Bake for 12-15 minutes at 350°F until golden brown. Pack them in a tin and enjoy them with a cold glass of milk at your picnic!

Fruit skewers

–

Just thread your favorite fruit onto skewers, like strawberries, melon, grapes, and pineapple. Pack them in a container with a lid and enjoy a fresh and juicy feeling.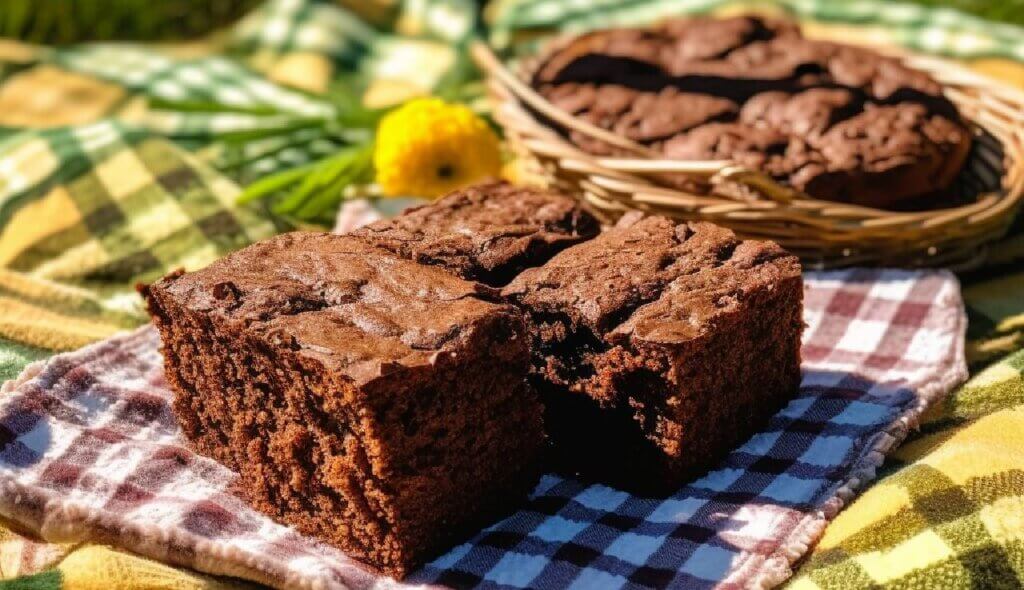 Picnic desserts for the beach
Whether you're lounging on the sand or taking a dip in the ocean, these delicious treats will surely make your beach day even sweeter!
Pina coladas

–

Whip up a delicious tropical

drink

blending frozen pineapple, coconut cream, and a splash of pineapple juice for a sweet and refreshing drink.

Coconut macaroons

–

Mix the shredded coconut, sweetened condensed milk, and vanilla extract in a large bowl. Form the mixture into small mounds using a cookie scoop and place on a baking sheet. Bake for 12-15 minutes at 325°F until golden brown. Pack them in a container and enjoy the tropical taste of coconut.

Lemon bars

–

Mix a buttery crust, and pour in a lemon filling with fresh lemon juice, sugar, and eggs. Bake until golden, then sprinkle with powdered sugar for the ultimate finishing touch.

Chocolate-dipped strawberries

–

Melt dark or milk chocolate in a double boiler. Dip fresh strawberries into the melted chocolate, allowing excess chocolate to drip off. Place on a sheet of parchment paper and let cool until chocolate is set.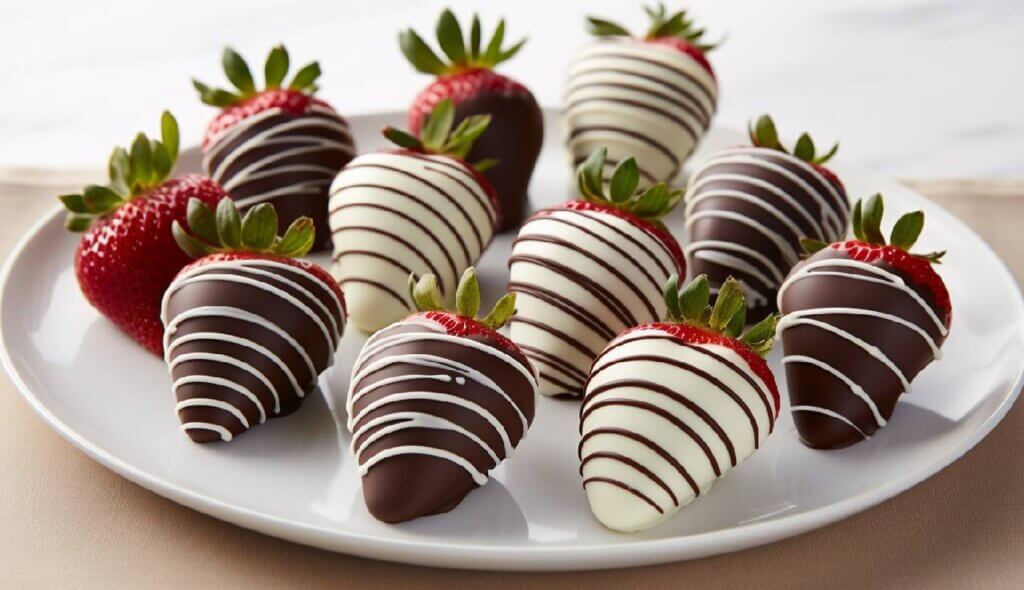 Picnic desserts for BBQ
Picnic desserts for BBQ bring extra excitement to your outdoor grilling experience. Not only do they provide a sweet finish to your meal, but they also allow you to get creative with your dessert options.
Apple pie

–

Mix sliced apples, sugar, cinnamon, and lemon juice. Pour into a pie crust, top with another crust, and bake for 45 minutes at 375°F. Serve it with a whipped cream dollop and enjoy autumn's taste all year round!

Strawberry shortcake

–

Mix some sugar, heavy cream, and vanilla extract until it forms soft peaks. Slice fresh strawberries and toss with sugar. Place a shortcake layer on a plate, add the strawberries, and then top with another shortcake layer. Top it all off with a big dollop of whipped cream and dig in! This dessert is the epitome of summertime sweetness.

S'mores

–

You only need graham crackers, chocolate bars, and marshmallows to make this delicious dessert. Toast the marshmallows over a campfire or using a kitchen torch until they are gooey and golden. Sandwich the toasted marshmallows and a piece of chocolate between two graham crackers, and enjoy the gooey, chocolaty goodness! 

Grilled pineapple

–

Slice up a fresh pineapple, brush it with melted butter, and sprinkle it with brown sugar. Grill the pineapple slices until they have excellent grill marks and are slightly caramelized. Serve warm, and enjoy the sweetness of nature on a stick!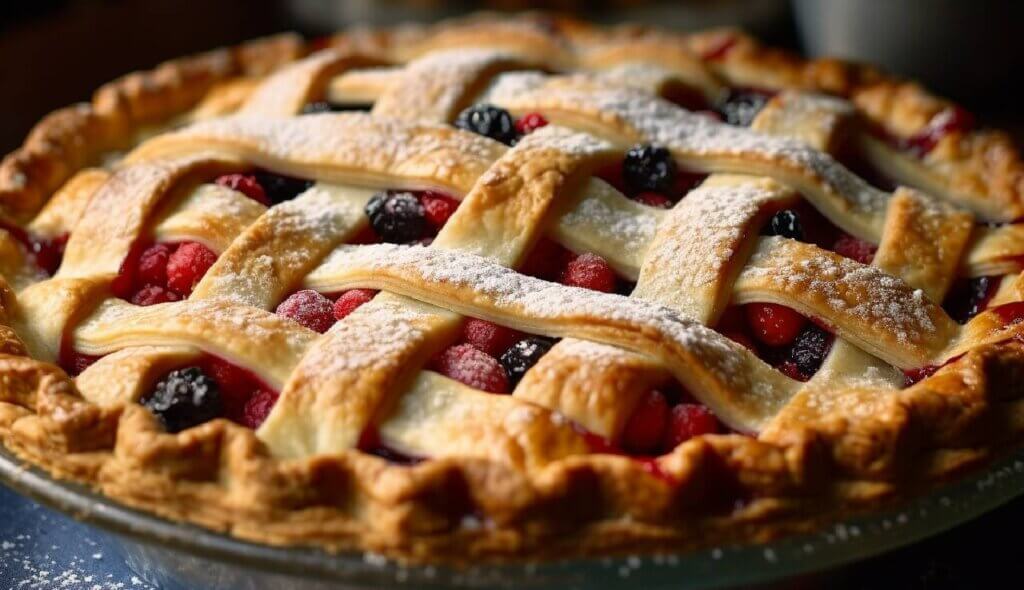 Picnic desserts that don't need refrigeration
These Picnic desserts don't require a cooler or refrigeration, making them perfect for outdoor adventures such as hikes or beach trips. You won't have to worry about melting or spoilage during the hot summer.
Fruit leather

–

It's super simple to make! Blend up your favorite fruit, spread it onto a silicone baking sheet, and let it dry in the oven. Once it's nice and chewy, you can roll it up and pack it in your picnic basket. 

Trail mix

–

Grab your favorite combination of nuts, dried fruit, and chocolate to make this delicious treat. Mix it all in a bowl, and you're ready to go! The best part about Trail Mix is that you can make it exactly how you like it, so get creative and have fun! Enjoy your tasty and energizing snack. 

Oatmeal raisin cookies

–

Combine oats, flour, sugar, cinnamon, and raisins with melted butter and eggs. Bake until golden, and enjoy with a glass of cocoa milk! 

Grilled peaches

–

Just slice your peaches in half, brush with melted butter, and sprinkle with brown sugar. Place the peaches, cut side down, on the grill for a few minutes until they become juicy and tender. Serve hot and enjoy the sweet, smoky flavor all on its own.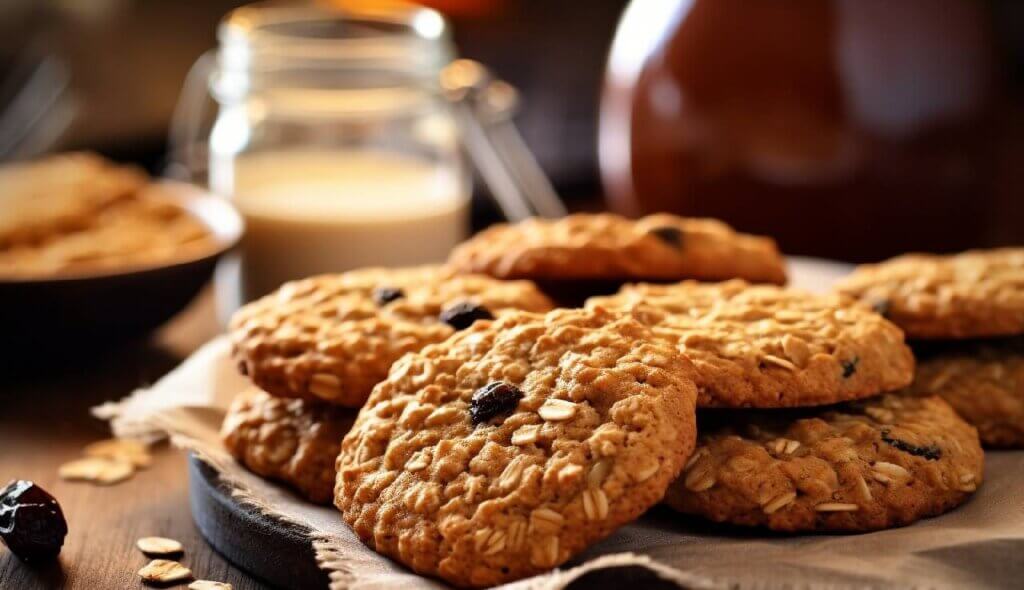 Desserts bring an extra sweetness to any meal, adding a burst of flavor that makes it truly special. They are the perfect finishing touch to any picnic and can be enjoyed by all.
Looking to level up your picnic to a luxurious pop-up picnic? Look no further than Picnic Makers! Whether you're planning a park or beach picnic, we will transform your outdoor gathering into a truly extraordinary affair.
What is a good way to serve desserts at a picnic?
Serving desserts at a picnic can be as simple as packing them individually or in shareable containers. Consider bringing a collapsible table, picnic blanket, disposable plates, or napkins for more formal settings. Ice cream sandwiches or popsicles can be kept in a cooler until it's time to serve them.
How can I customize the recipes for these picnic desserts? 
Absolutely! Many of these recipes can be customized according to your personal preferences. For instance, you can use your favorite fruits in the fruit salad, popsicles, and fruit skewers, or select your preferred type of chocolate for the brownies and chocolate-dipped strawberries.
What is the best way to pack desserts for a picnic?
It depends on the dessert. Most solid desserts, like cookies or brownies, can be packed in a sturdy container to prevent them from getting squashed. More fragile or juicy desserts, like fruit salad or peach cobbler, should be packed in a container with a lid. Desserts that need to stay cool, like ice cream sandwiches or popsicles, should be packed in an insulated cooler with ice packs.
Can picnic desserts cater to dietary restrictions?
Yes, many of the desserts can be adapted to suit dietary restrictions. For instance, use dairy-free ice cream for the ice cream sandwiches for lactose intolerance, or opt for gluten-free flour in the brownies for coeliac disease. Always make sure to check labels if you're using pre-packaged ingredients.
How can I keep my picnic desserts fresh?
Depending on the type of dessert, keeping your picnic desserts fresh could mean keeping them cool in an insulated cooler or simply storing them in airtight containers to avoid exposure to air and prevent them from becoming stale. It's best to serve chilled desserts like fruit salads and ice cream sandwiches in hot weather when they're out of the cooler.