low picnic table rentals in LA & Orange County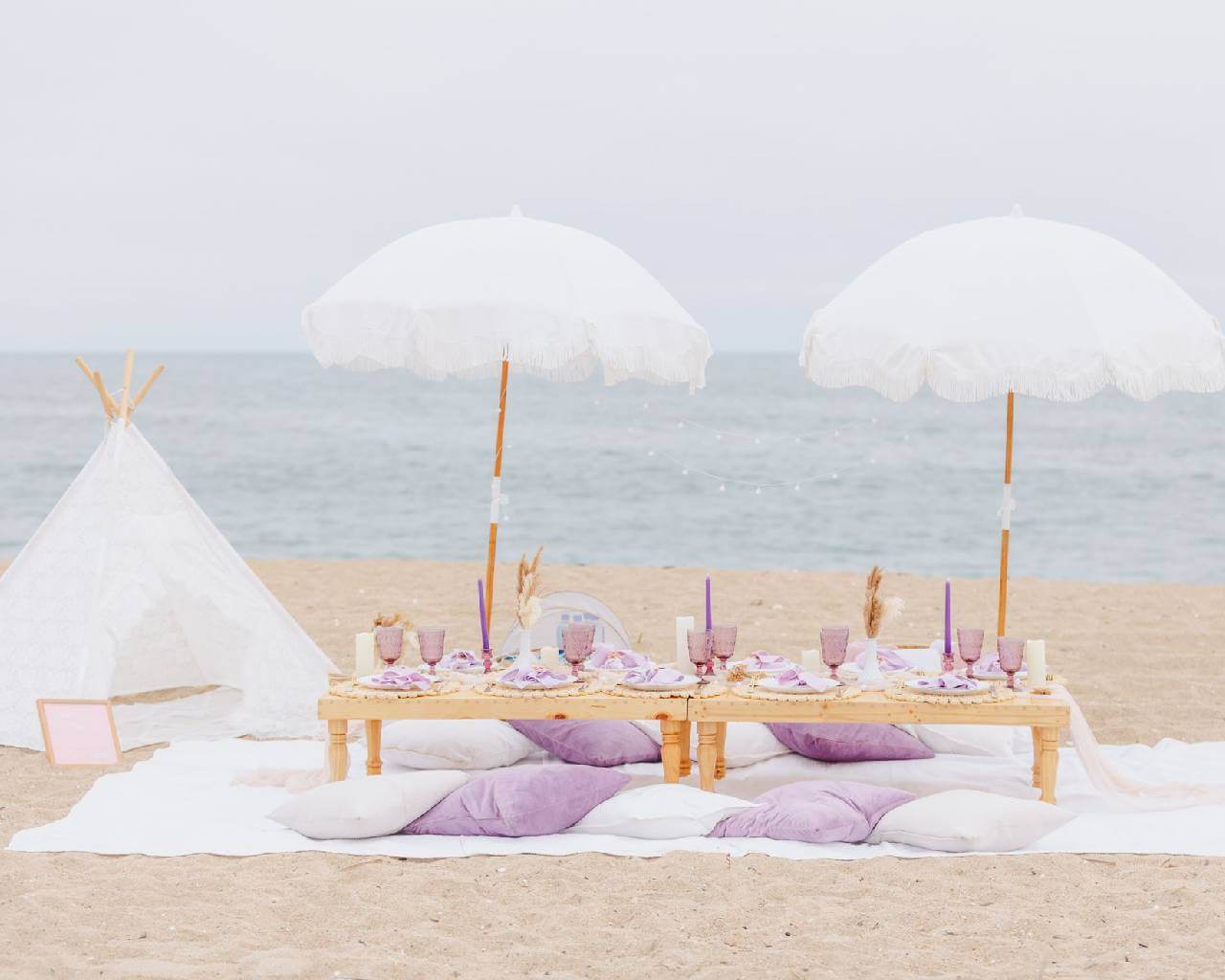 Looking to rent luxury picnic tables? Our wooden table rentals will elevate your outdoor experience to new heights. Whether you're planning a beach picnic or any other special event, we provide high-end, luxury pop-up picnic tables that will impress your guests.
How much does it cost to rent wooden picnic tables?
Our picnic table rentals, including the delivery, start at a minimum price of $250. However, the total cost may vary based on several factors, including rental duration and any additional services or accessories you choose.
Can you deliver the picnic tables?
We provide convenient delivery and pickup services for our boho picnic tables. Once you book a table rental with us, our team will coordinate the delivery based on your specified location and schedule.
Can you provide assistance with carrying the tables to the picnic spot?
Yes, we offer optional mover services for an additional fee to help transport and set up the tables at your desired picnic spot.
How can I book a picnic table rental?
Booking a picnic table rental is quick and easy. Use our Get a Quote form, where you can provide your desired picnic table details, event date, location, and any specific requirements. Submit the form, and our team will promptly review your request and get back to you with a personalized quote.
What if there is damage to the picnic table during the rental period?
In case of any damage to the picnic table during the rental period, please notify us promptly. Repair or replacement fees may apply, depending on the extent of the damage.
picnic table rentals quote
Get a quote for your luxury bohemian pop-up picnic table rentals by filling out our quick form. We'll promptly respond with a quote.
Our working hours are 9 AM-9 PM PST, Monday-Sunday.