Birthdays are moments of joy and celebration, marking another year of growth, memories, and adventures. When making someone feel truly special, surprise birthday ideas can turn an ordinary day into an unforgettable memory. 
Imagine the sparkle in their eyes, the genuine laughter, and the heartfelt hugs when they're showered with unexpected love. In this article, we'll dive into a treasure trove of creative and heartwarming surprise birthday ideas that will captivate your loved one's heart and make their day truly magical.
1. Luxury pop-up picnic
A luxury birthday pop-up picnic combines the charm of an outdoor gathering with the sophistication of high-end dining. Imagine you're in Los Angeles or Orange County, and you've scouted the perfect spot, whether it's a scenic beach, a serene park, or even a private garden.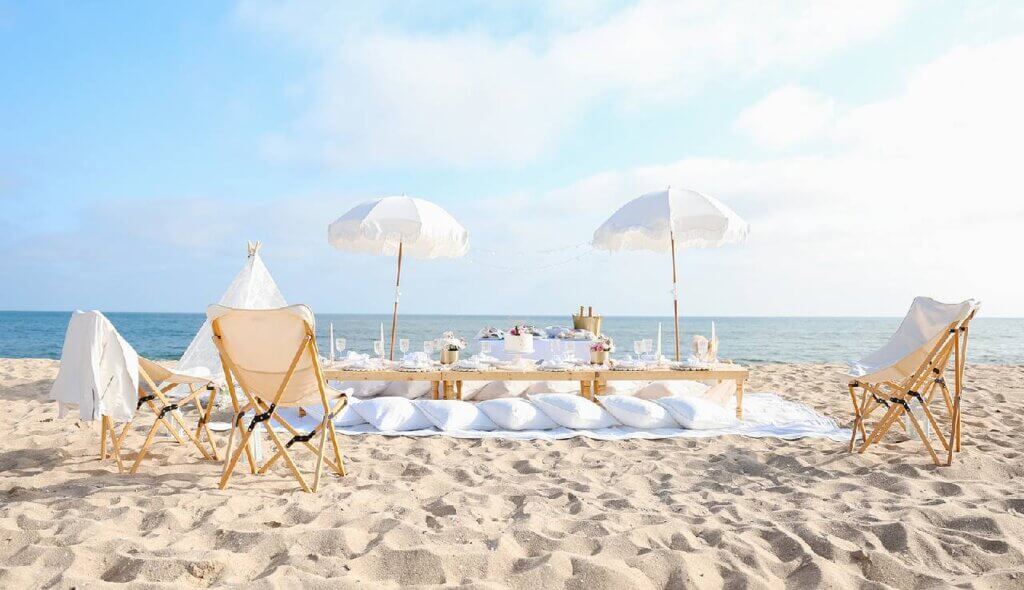 How to make it happen
Book a luxury experience online with the best LA picnic company to bring your vision to life. We specialize in creating unforgettable experiences tailored to your loved one's preferences, whether a romantic evening under the stars or a modern setup.
Remember to capture the moment with a professional picnic photoshoot add-on to ensure the memories last a lifetime.
 2. Themed costume party
For those who love a good dress-up, a themed costume party is a fantastic surprise birthday idea that adds an element of whimsy and creativity to the celebration. 
Whether it's a retro '80s bash, a masquerade ball, or a favorite movie character theme, encouraging guests to embrace their inner actors can lead to some hilarious and unforgettable moments.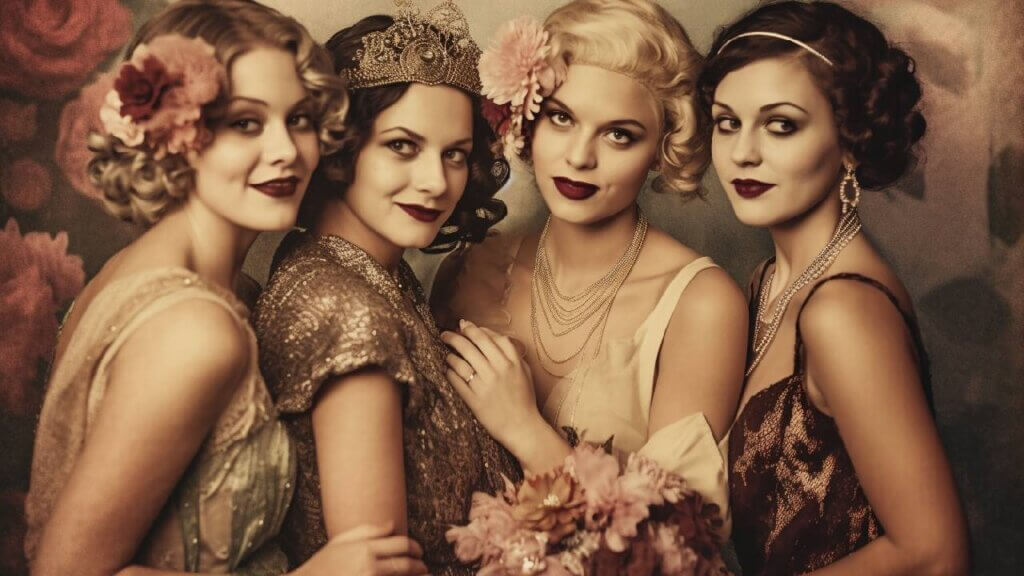 How to make it happen
Choose a theme that resonates with the birthday person's interests and personality. Send out creative invitations that set the tone for the party. Decorate the venue according to the chosen theme, and consider hosting a costume contest with fun prizes to add an extra layer of excitement. 
As a bonus, if you're in Los Angeles, the city's vibrant costume and vintage shops can be a treasure trove for finding the perfect outfits.
 3. Sunrise adventure
A sunrise adventure is an excellent birthday idea with breathtaking views and unforgettable memories. Start by taking the birthday person on a scenic hike to a lookout point with a panoramic sunrise view.  As the first rays of light break through the horizon, it's a magical moment bound to fill the heart with wonder.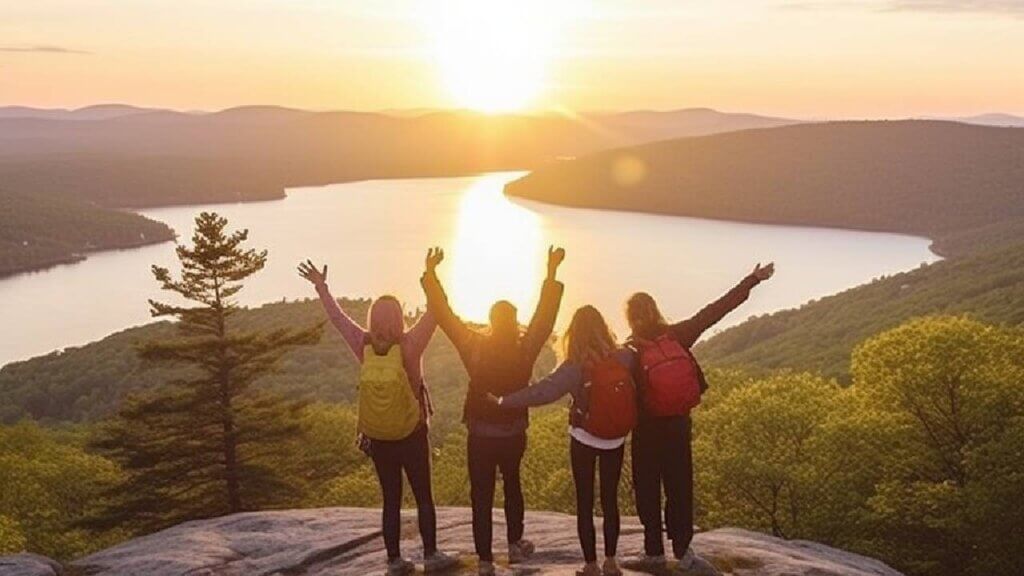 How to make it happen
You can research suitable hiking trails near Los Angeles or wherever you are that lead to stunning sunrise viewpoints. Plan the timing carefully to ensure you reach the spot just in time for the sunrise.
Pack a cozy blanket, hot beverages, and a breakfast spread while soaking in nature's spectacle's beauty.
 4. Surprise party box
Even when distance separates you, you can still surprise your loved ones with a carefully curated surprise party box. Fill the box with their favorite treats, meaningful trinkets, and personalized messages from friends and family. 
This surprise birthday idea is a beautiful way to make the birthday person feel cherished, even if you can't be there.
How to make it happen
Collaborate with local businesses in Los Angeles or the local area to source high-quality items for the party box. Include a mix of sweet and savory goodies, a heartfelt letter, or a video compilation of birthday wishes from their nearest and dearest. Ship the box to ensure it arrives on their special day.
5. Cooking class party
A cooking class party is an interactive and delightful surprise birthday idea for foodies and culinary enthusiasts. It indulges the taste buds and allows friends and family to bond over a shared culinary experience.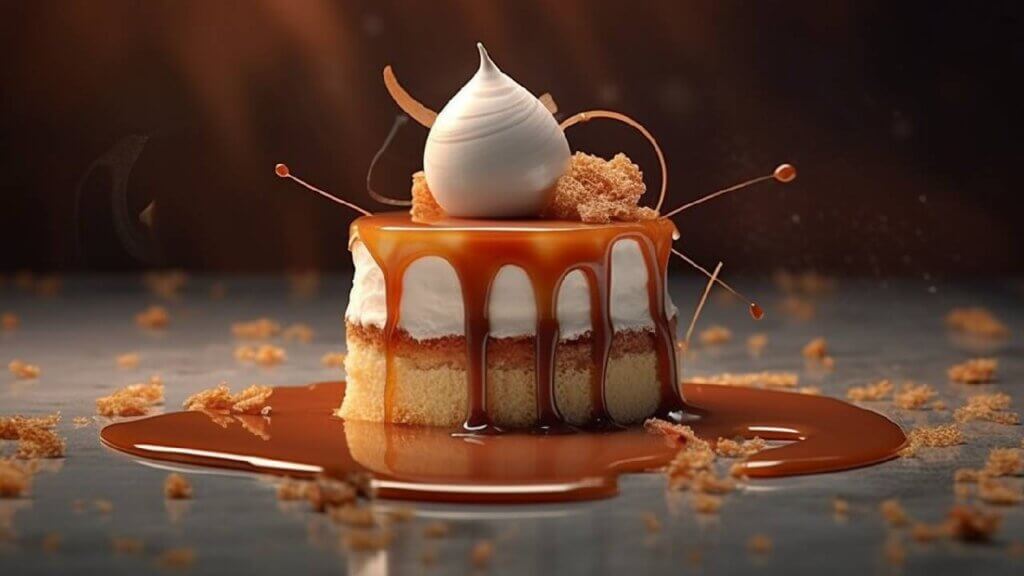 How to make it happen
Research cooking schools in the local area that offer group classes or private sessions. Choose a theme or cuisine the birthday person enjoys, e.g., sushi rolling, pasta making, or dessert baking. Coordinate with the cooking school to arrange a surprise entrance and ensure all attendees are in on the plan.
6. Scavenger hunt 
Imagine your friend's face lighting up with surprise as they receive the first clue of a thrilling scavenger hunt designed just for them. Scavenger hunts offer an exciting and interactive way to celebrate a birthday your friend will never forget. Tail the clues to their interests, hobbies, and shared memories to make it truly special.
It could be retracing their favorite moments or leading them to meaningful locations. Each clue adds a layer of excitement to the day.
Personalizing the clues
Start by brainstorming clues that will resonate with the birthday person. Think of inside jokes, significant dates, and locations with sentimental value. Incorporate riddles, puzzles, and hidden messages to keep them engaged and intrigued. 
For instance, craft clues about iconic film quotes or scenes if your friend is a movie buff. If they love a specific coffee shop in Los Angeles, use a clue that points them in that direction.
Grand finale
As the birthday star follows the trail of clues, lead them to the grand finale—a surprise party or a heartfelt gift waiting at the end. Imagine the excitement building with each clue they solve and the sheer joy of finally reaching their destination. 
The effort you put into creating this scavenger hunt will be rewarded with unforgettable memories and the knowledge that you made their day exceptional.
7. Secret getaway
Surprising your loved one with a secret getaway is the epitome of a birthday surprise. The thrill of anticipation, the excitement of the unknown destination, and the adventure of exploring together these elements create an unforgettable experience.
Imagine telling your friends to pack their bags for a weekend trip without revealing the location. It could be a cozy cabin in the Orange County hills or a charming bed and breakfast in a nearby quaint town.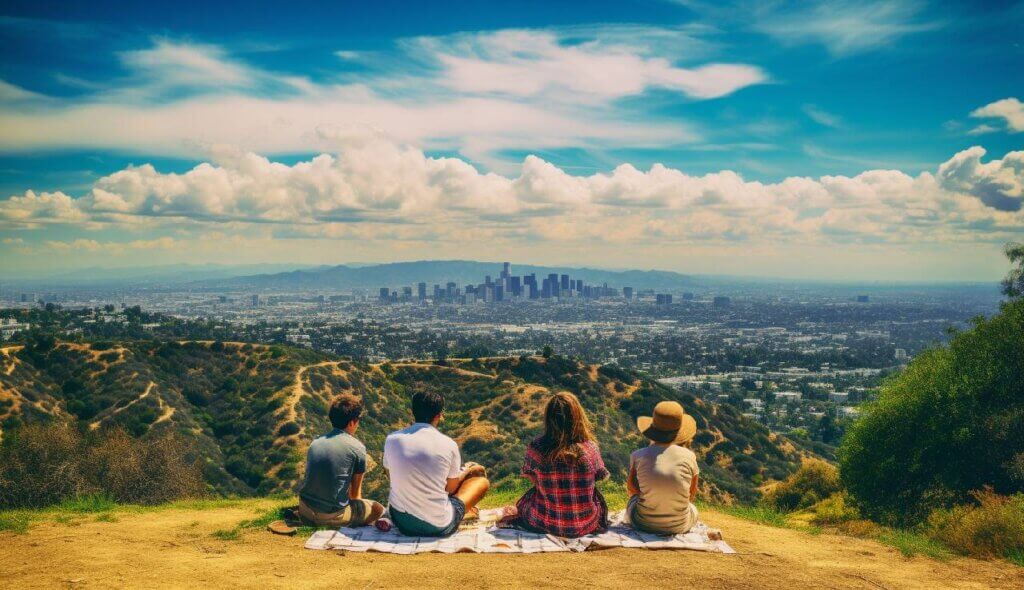 The element of surprise
To ensure the getaway remains a secret, enlist the help of their close friends or family to keep the destination confidential. Present them with a themed itinerary for the trip, providing hints and clues about what's to come without giving away too much. 
As they embark on this surprise journey, the excitement will build with every mile traveled, and the joy of discovery will make their birthday genuinely magical.
8. Memory book
A memory book is a heartfelt and sentimental surprise reflecting your friendship's depth. Gather photographs, notes, and mementos that encapsulate your journey with your friend. 
This surprising idea is especially poignant for milestone birthdays, reminding them of all the adventures, laughter, and growth you've experienced together.
Collecting cherished moments
Start by contacting mutual friends, family members, and colleagues for contributions. Ask them to share their favorite memories, messages, and anecdotes. Compile these treasures into a beautifully designed book that captures the essence of your friend's life. 
Incorporate local Los Angeles references, such as snapshots from iconic spots like the Hollywood Sign or Santa Monica Pier, to add a personal touch.
Unveiling the gift
Present the memory book during a heartfelt gathering or a one-on-one moment. As they flip through the pages filled with laughter, love, and shared experiences, their heart will swell with emotion. 
This surprise celebrates their special day and the remarkable bond you share, making it a gift that will be cherished forever.
9. Outdoor movie night
Creating a cinema under the stars
An outdoor movie night is a perfect blend of relaxation and celebration. Set up a cozy movie screening area in your backyard or a local park. 
Decorate the space with fairy lights, comfy blankets, and pillows to create a serene ambiance. Choose a lineup of their favorite films or movies that hold sentimental value.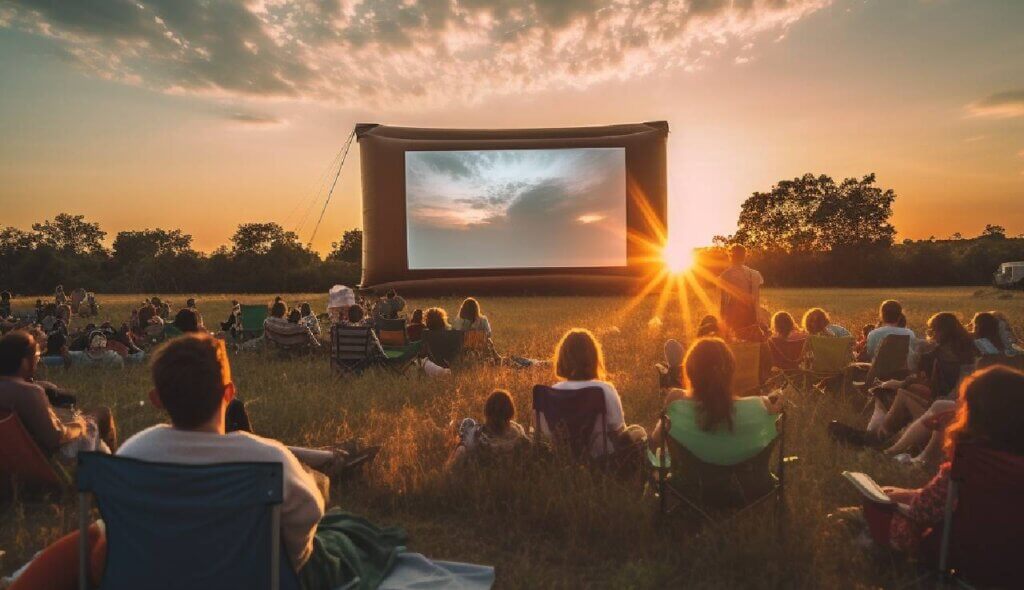 Surprise and delight
Invite close friends and family to join the outdoor movie night. As the sun sets and the stars twinkle above, reveal the surprise to your friend. 
The combination of their favorite movies, the company of loved ones, and the enchanting outdoor setting will make their birthday feel like a scene from a fairy tale. 
10. Flash mob serenade
Picture this: your friend or loved one stepping out into a seemingly ordinary day, only to be met with a burst of vibrant music and a choreographed dance performance that takes their breath away. It's a moment that turns an ordinary birthday into an extraordinary memory.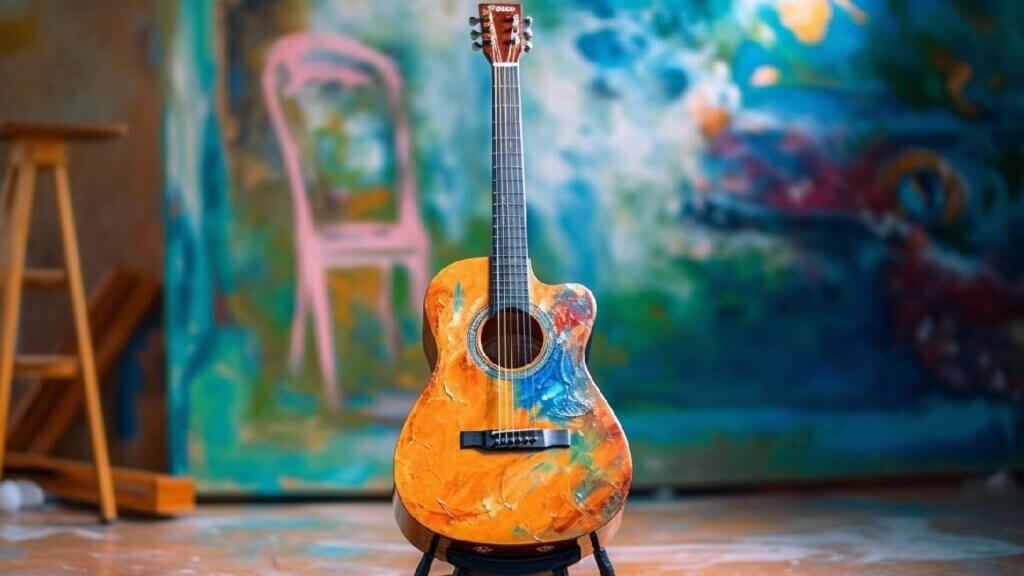 Planning the perfect flash mob
Pulling off a flash mob serenade requires careful planning and coordination. Start by enlisting the help of friends, family, or a local dance group who are willing to learn a dance routine. 
Choose a location unique to the birthday person: a park, a favorite coffee shop, or a backyard. Practice the routine to perfection, making sure everyone knows their steps.
The big reveal
On the day of the surprise, gather the participants at the chosen location, ensuring they are inconspicuous until the moment of the reveal. As the B-day celebrator arrives, have a trusted friend or family member initiate the music. 
Suddenly, the participants burst into the choreographed dance, creating an explosion of music, movement, and joy. The look of shock and happiness on the celebrant's face is priceless.
Capture the moment
To make the memory last, ensure someone captures the surprise on video or in photos. This way, you can relive the moment repeatedly, sharing the joy with friends and family who couldn't be there in person.
11. Hot air balloon ride
For a birthday surprise that takes celebrations to new heights, a hot air balloon ride offers an awe-inspiring experience that combines adventure and romance.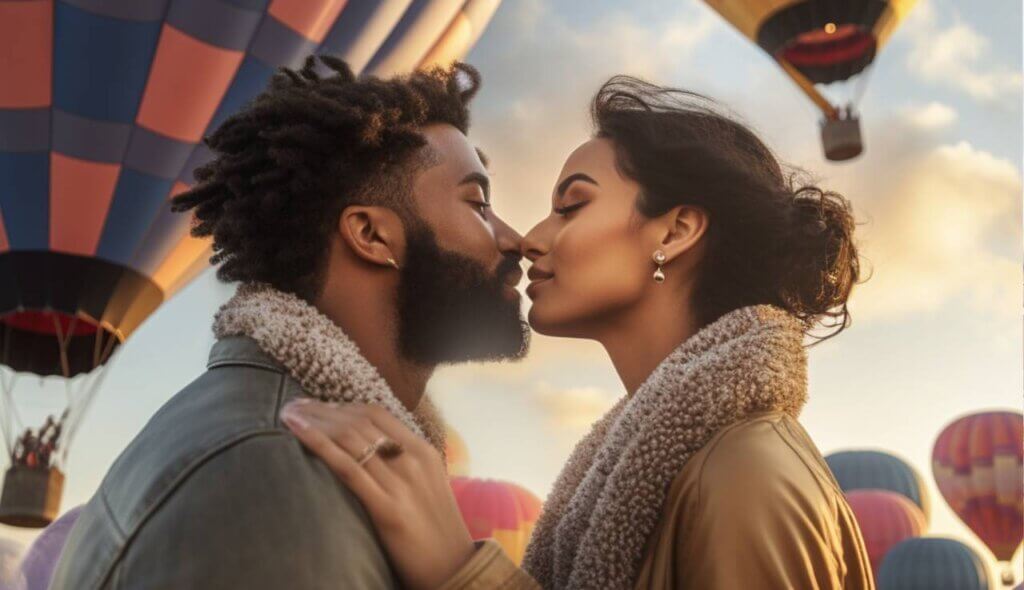 Floating on cloud nine
Plan a hot air balloon ride in a location known for its breathtaking views, such as the scenic landscapes of Los Angeles, Orange County, or nearby areas. As the sun rises or sets, your loved one will float serenely above the world, surrounded by panoramic beauty.
The element of surprise
To keep the surprise intact, you can present the hot air balloon ride as a completely different activity. For instance, you could plan a leisurely morning stroll and stumble upon the balloon launch site, where the hot air balloon ride awaits as an unexpected birthday treat.
Capturing the moment
Ensure you have a camera or smartphone ready to capture the stunning vistas and the joy on the B-day person's face. The experience of soaring high above the ground is not just an adventure; it's a moment of reflection and gratitude, making it a perfect way to celebrate another year of life.
Surprise birthday ideas have a remarkable way of weaving joy, love, and unforgettable memories into someone's special day. From heartfelt gestures to elaborate adventures, the art of surprise allows us to express our affection in the most creative and heartwarming ways. 
As you plan a surprise birthday, remember that the thought, effort, and love you put into it make the moment magical.
FAQs
What are some birthday surprise ideas for a milestone celebration?
Milestone birthdays call for extraordinary surprises. Consider arranging a surprise flash mob dance performance by their favorite dance style or a personalized virtual reality experience that takes them on a journey through their life's milestones. 
Another unique idea is to gift them a "message in a bottle" filled with handwritten notes from friends and family expressing their wishes and memories.
How can I surprise my partner with a romantic gesture?
Plan a starlit night picnic in a serene location to surprise your partner with romance on their birthday. Set up a cozy spot with soft blankets and pillows, and prepare their favorite gourmet treats. Gaze at the stars together while reminiscing about your journey as a couple. This intimate gesture will create a profoundly cherished memory.
How can I surprise a long-distance friend on their birthday?
Surprising a long-distance friend requires a touch of creativity. Organize a virtual birthday party with their closest friends, with online games, shared memories, and a surprise delivery of their favorite treats or gifts. You could also collaborate with local friends to decorate their living space, turning it into a birthday wonderland during a video call.
How can I ensure the birthday person remains clueless about the surprise?
Maintaining the element of surprise requires discreet planning. Use code names when discussing plans, communicate primarily through text or private messages, and involve trustworthy accomplices who can help divert attention. Schedule the surprise when the birthday person least expects it, such as early morning or during a seemingly ordinary activity.
What's the best way to plan a surprise birthday party in Los Angeles?
Planning a surprise birthday party in Los Angeles offers a wealth of options. Consider hosting a beach bonfire at Dockweiler State Beach, reserving a rooftop venue with stunning city views, or booking a luxury pop-up beach picnic with Picnic Makers.