Are you ready to pop the question and make it the most memorable moment of your life? Planning the perfect proposal takes a little thought and consideration, but don't worry, we've got you covered! This guide will walk you through all the steps to ensure your proposal is unforgettable!
Step 1: Choosing the best time!
Timing is everything when it comes to proposing! Choosing a time that will be special for you and your partner is essential. Here are a few things to keep in mind when choosing the timing of your proposal:
Consider your

partner's schedule

: Make sure the proposal doesn't interfere with any important events or obligations that your partner has.

Think about what your partner would enjoy: Is your partner an early riser or a night owl? Would they prefer a proposal in the morning or the evening?

Consider the occasion

: Are there any special occasions, such as Valentine's Day, birthdays, or anniversaries, that you can tie the proposal into?

Make it a surprise

: If you want to propose a surprise, choose a time when your partner isn't expecting it. Plan ahead and ensure everything is in place before you pop the question.

Plan together

: If you want to plan the proposal together, choose a time that works well for you. This will ensure that the proposal is just as memorable for you as it is for your partner.
Ultimately, choosing a time that feels right for you and your partner is the most important thing. With some thought and consideration, you can make the proposal an extraordinary moment you'll remember forever.
Step 2: Selecting the ideal location!
Selecting the ideal location for a proposal can be just as important as choosing the best time. The place should be special and intimate, creating the perfect setting for the proposal. Here are a few things to keep in mind when choosing the location for your proposal:
Choose a location that holds special meaning:

Whether it's the place where you first met, a special spot in your relationship, or somewhere that you've always dreamed of visiting together, the location should hold special significance to both you and your partner.

Make it intimate:

The proposal should be a private and intimate moment between you and your partner. Choose a location that allows you to spend time alone together and where you won't be interrupted.

Consider the ambiance:

The location's atmosphere should match your proposal's tone. Whether you're planning a romantic picnic in a park, a sunset stroll on the beach, or a candlelit dinner in a fancy restaurant, the location should set the mood for the proposal.

Keep the weather in mind:

If planning an outdoor proposal, consider the weather and plan accordingly.

Explore your options:

Research locations that fit your theme and budget, compare the pros and cons and choose the one with the most impact.
Ultimately, the location of your proposal plays a huge role in making it a unique and memorable moment. Take the time to choose a spot that fits your vision and your partner's taste.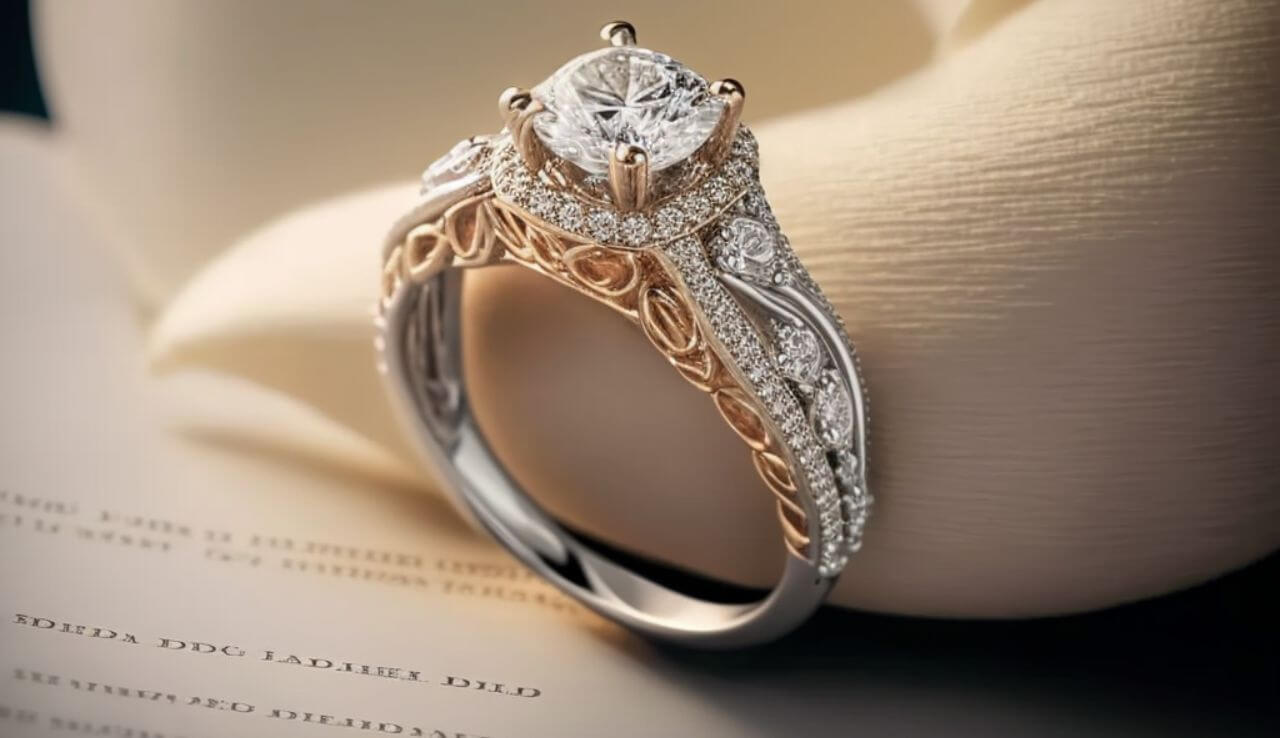 Step 3: Finding the perfect ring!
The ring is the cherry on top of the proposal sundae, and it's essential to get it right! You want to ensure it's a ring your partner will love and cherish forever.
Take them shopping and get a sense of what they like. Consider the diamond's cut, color, and carat, select a design that suits their taste, and make it a unique symbol of your love and commitment. Remember to plan ahead and buy the ring ahead of time so it's ready for the big day.
While you're searching for the ring, it is also important to consider your budget. It's easy to get caught up in the moment and overspend, but it's important to set a budget and stick to it. Look for options that fit your budget and prioritize quality over quantity. 
Consider alternative options like vintage or antique rings or even lab-grown diamonds to save money. These options can be a more affordable and sustainable way to get the perfect ring for your partner without breaking the bank.
Step 4: Prepare a knockout speech!
It's time to pour your heart out and express your love and devotion to your partner. A well-prepared speech will make the proposal even more special and memorable. Here's how to make it perfect:
Express your love: Use this opportunity to tell your partner how much they mean to you, why you want to spend the rest of your life with them, and how much you value them.
Be yourself: Speak from the heart and be authentic. Your partner will appreciate the sincerity and genuineness of your words.
Make it personal: Personalize your speech by including inside jokes, shared memories, and little things that only the two of you would understand.
Practice makes perfect: Practice your speech a few times before the big day. This will help you to feel more confident and comfortable when the time comes to propose.
Remember, the speech is your chance to make the proposal extra special, so put your heart into it and make it unforgettable!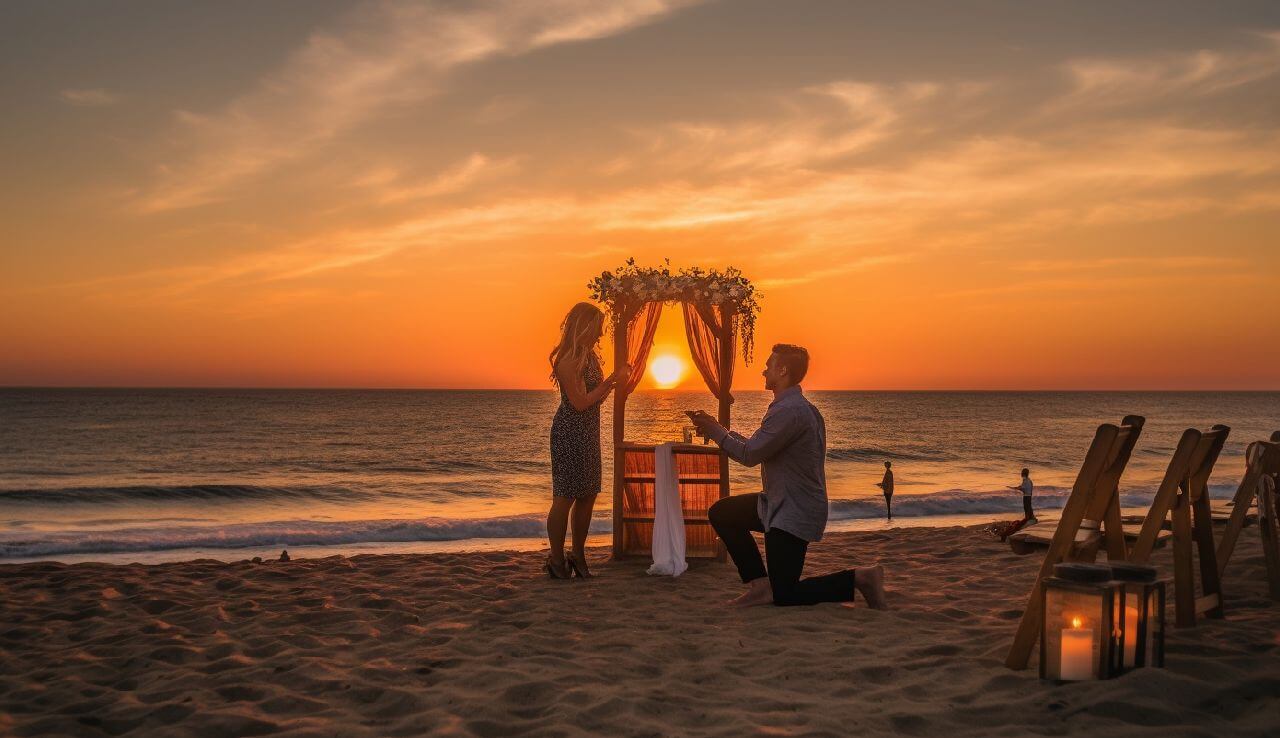 Step 5: Execute the proposal
It's finally time for the big moment! You've planned and prepared. Now it's time to execute the perfect proposal. Here's how to make it unforgettable:
Stay cool, calm, and collected: Make sure you're at ease and confident when you propose. Take a deep breath, and pop the question with confidence.
Make it classic: Get down on one knee and propose while expressing your love and commitment. Make it a classic and memorable moment that your partner will always remember.
Savour the moment: Take a moment to savor the time after your partner says yes. Enjoy the feeling of love and excitement and cherish the moment forever.
Go ahead and pop the question with confidence, and let the love and excitement unfold.
Step 6: Capture the magic!
The proposal is a once-in-a-lifetime moment. Whether through video or photographs, capturing the moment will make it a treasured memory for many years. Set up a friend or family member to take pictures or videos of the proposal, or hire a professional photographer to ensure the best quality and most beautiful memories are captured.
Step 7: Let's party!
You did it! You've just proposed, and it's time to CELEBRATE! Gather your friends and family, whether a small intimate gathering or a big bash and let's raise a glass to your engagement. You've just taken the first step toward a lifetime of love and happiness with your partner. Let's make some memories and make this day one to remember!
Planning the perfect proposal is a lot of work, but seeing the joy on your partner's face is worth it. Remember to decide on the ideal timing, choose the perfect ring, and plan an excellent speech. Also, remember to execute the proposal with confidence.

Luxury picnic proposal
If you're looking to make your proposal unforgettable, consider a luxury picnic proposal with our company. We offer unique, romantic, and memorable experiences that will make your proposal one of a kind. Imagine a beautiful picnic set up with candles and flowers, a stunning location. Book your luxury picnic proposal and create a memory that will last a lifetime.