In the bustle of everyday life, the momentous occasion of an anniversary allows couples to reflect on their journey together, laugh, love, and dream about the future.
A well-planned anniversary date creates a perfect backdrop for these precious moments. Here are some unique and fun anniversary date ideas in LA to help you celebrate in style.
1. Luxury pop-up picnic
Our first suggestion is a creative spin on the traditional date idea: a luxury pop-up picnic proudly brought to you by us, the Picnic Makers. Imagine this: a beautiful day in Malibu, the Pacific Ocean as your backdrop, an exquisite picnic setup that magically pops up, tailored exclusively for the two of you.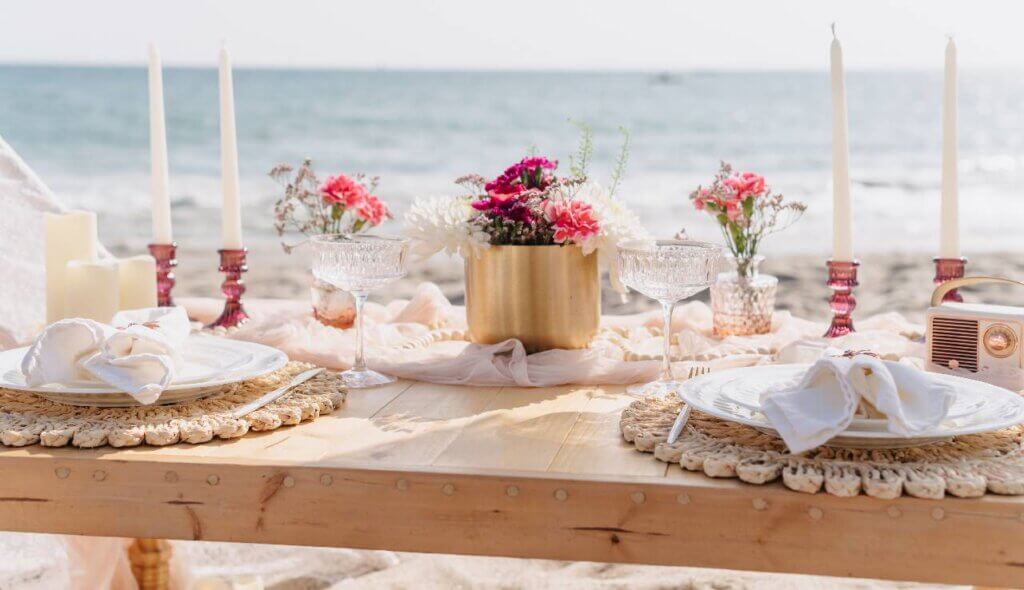 This fun anniversary date idea redefines romance by combining the timeless charm of picnics with a touch of opulence. You are not just eating outdoors; you're indulging in a curated experience designed to cater to your tastes and preferences.
Book online today and embark on a memorable anniversary experience with our luxury pop-up picnic.
2. Romantic wine tasting in Malibu
What's more romantic than exploring the vineyards of Los Angeles County together? Delight in a day of wine tasting, strolling through vineyards, and learning about different wine varieties. This ideal date idea for an anniversary creates an atmosphere of sophistication and joy.
3. Hot air balloon ride in Orange County
Imagine soaring above Orange County with your loved one as the world unfolds beneath you in a dazzling array of colors. A hot air balloon ride is a breathtaking  1-year anniversary date idea that guarantees an experience you'll both remember for a lifetime.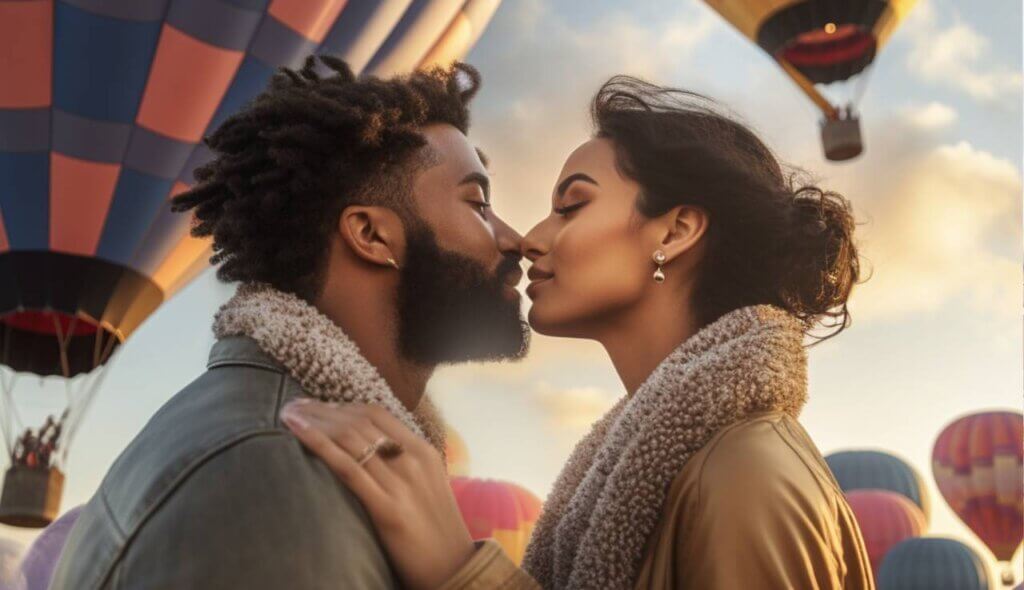 4. Private movie screening
Transform a regular movie date into a unique anniversary experience with a private screening. Bring your favorite films to life on the big screen with gourmet popcorn and cozy recliners. This is an exciting and cute date idea for your anniversary, especially if you're both movie enthusiasts.
5. Stargazing night
Take romance to a whole new level – literally. Venture out to a quiet spot away from the city lights, lay back, and gaze at the stars. It's a beautifully simple yet incredibly romantic way to spend your anniversary, especially with a telescope to bring the universe's wonders closer to you.
6. Cooking class
For a 2-year anniversary date idea, why not try a cooking class? It's a fun way to strengthen your bond as you learn new recipes together. Plus, you'll enjoy the fruits of your labor at the end of the class – a delicious meal prepared by the two of you.
7. Sunset cruise
A sunset cruise is one of the best ways to see the beautiful Los Angeles or Orange County coasts. With a glass of champagne in hand and the sun painting the sky, you'll find it hard to imagine a more romantic setting for your anniversary date.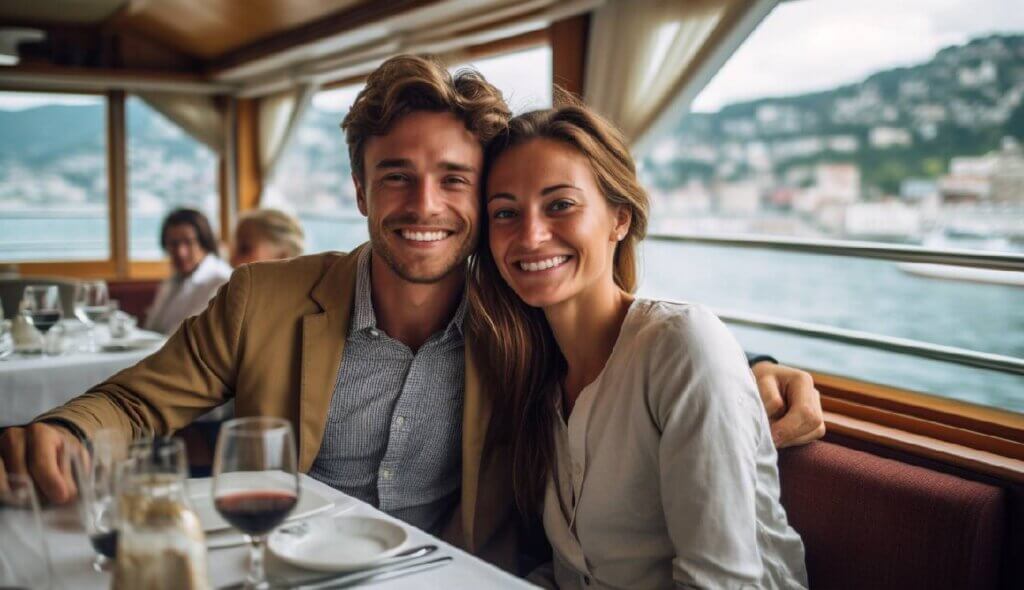 8. Spa day in Los Angeles
Why not treat yourselves to a day of relaxation and rejuvenation for your anniversary? A couple's spa day is a great way to destress and reconnect. It's a fantastic 5-year anniversary date idea that celebrates the comfort and familiarity you've built together.
9. Scenic helicopter ride
For those who love a thrill, a scenic helicopter ride over Los Angeles is a perfect choice. You'll get an unparalleled view of the city's iconic landmarks, a memory that you'll treasure long after your anniversary date.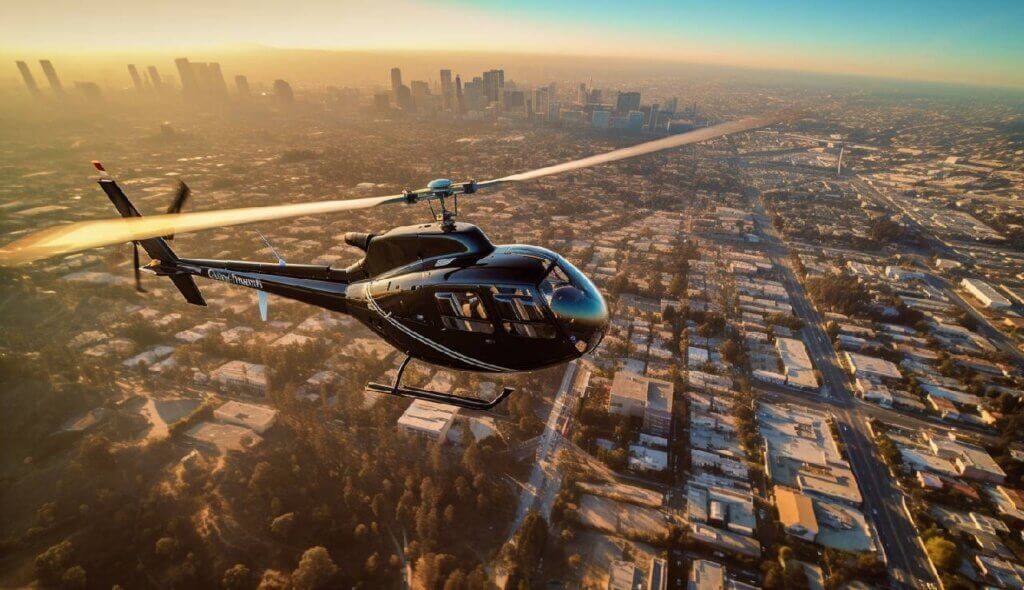 10. Weekend getaway
Perhaps the most exciting of our anniversary date ideas is a surprise weekend getaway. Whisk your loved one away to a secret destination, whether a beach resort, a cabin in the mountains, or a city you've both wanted to explore. It's an adventurous and romantic way to celebrate your love story.
As you consider these enticing options, remember: what truly matters on an anniversary is the love you share and the memories you create.
Whether it's the exhilaration of a helicopter ride over Los Angeles or the calm serenity of a beach pop-up picnic in Malibu, we at Picnic Makers are committed to making your anniversary date memorable.
Celebrate love, celebrate life – book with us, the Picnic Makers, for a truly memorable anniversary date.
What are some fun anniversary date ideas in LA?
The possibilities for fun anniversary dates are endless. You can opt for a luxury pop-up picnic, a romantic wine tasting, or even a hot air balloon ride. Consider your shared interests and activities you've both wanted to try for a day full of fun and celebration.
I'm looking for unique date ideas for our anniversary. Any suggestions?
You might consider a private movie screening, a stargazing night, or a scenic helicopter ride over Los Angeles. For the truly adventurous, a surprise weekend getaway could be the perfect way to mark your special day.
We're celebrating our 1-year anniversary. Do you have specific date ideas for this milestone?
A 1-year anniversary is indeed a special milestone. A hot air balloon ride can provide a memorable and symbolic experience as you're lifted high, just as your relationship has lifted you over the past year.
What about 2-year anniversary date ideas?
A cooking class is a fun and intimate idea for a 2-year anniversary date. It allows you both to learn new skills together, similar to the continuous learning journey that relationships often entail.
Can you suggest a good 5-year anniversary date idea?
For a 5-year anniversary, a couple's spa day or a sunset cruise is an excellent idea. These activities allow you to relax and luxuriate in the love and comfort you've built over half a decade.
What should we do for our anniversary date in Los Angeles?
Los Angeles offers a myriad of options. You could take a romantic wine-tasting tour, or a scenic helicopter ride, explore art galleries, or enjoy your anniversary luxury pop-up picnic by Picnic Makers.