Planning a picnic with kids is an exciting adventure that merges the joy of outdoor activities with the delight of tasty treats. The key to a successful kid-friendly picnic lies in balancing engaging themes with nutritious food appealing to little palates.
Below, we delve into various creative themes and food ideas, each described in detail, to ensure your next picnic is a hit with the young ones.
10 engaging picnic themes for children
Embarking on a picnic with kids is an opportunity to spark their imagination and curiosity. Here are some engaging picnic themes tailor-made to captivate and entertain children, ensuring an unforgettable experience.
1. Storybook picnic
Transform your picnic into a magical scene from a beloved children's book. This theme allows kids to immerse themselves in their favorite story, with foods and decorations inspired by the narrative. It's an interactive way to encourage reading and creative play.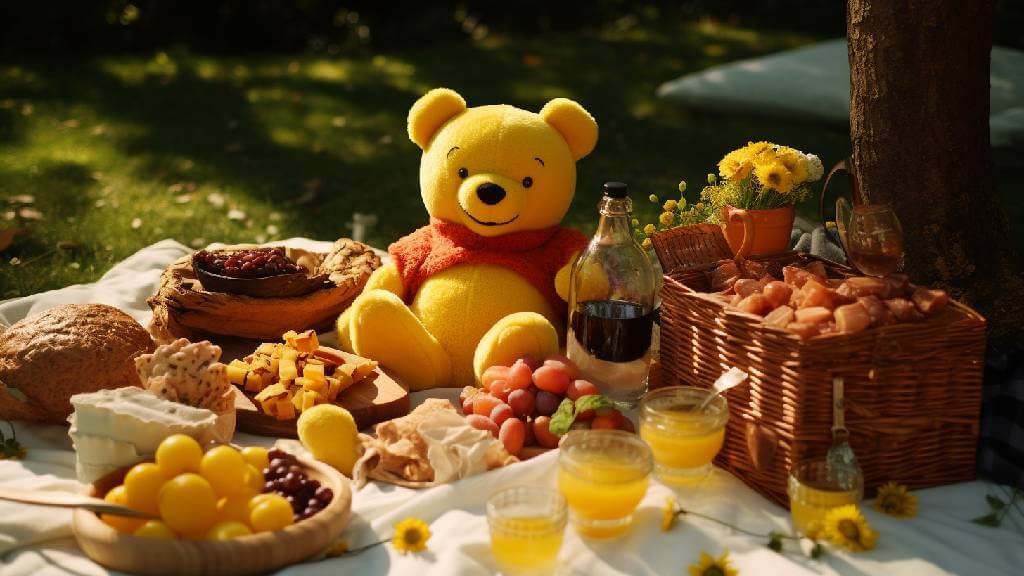 Costume note: Encourage children to come dressed as their favorite storybook characters, enhancing the immersive experience of the storybook theme.
2. Color-themed feast
Pick a color and plan your picnic around it. This theme is visually stimulating and can be educational, helping kids learn about different foods associated with that color. It's an artistic way to encourage healthy eating by incorporating a variety of colored fruits and vegetables.
Rainbow snacks note: Emphasize the variety of foods in different shades of the chosen color to create a visually stunning and diverse picnic spread.
3. Teddy bear picnic
Ideal for younger children, this theme involves bringing along their favorite teddy bears or plush toys. Set up a picnic with mini sandwiches, fruit kabobs, and small treats perfect for the kids and their teddy friends.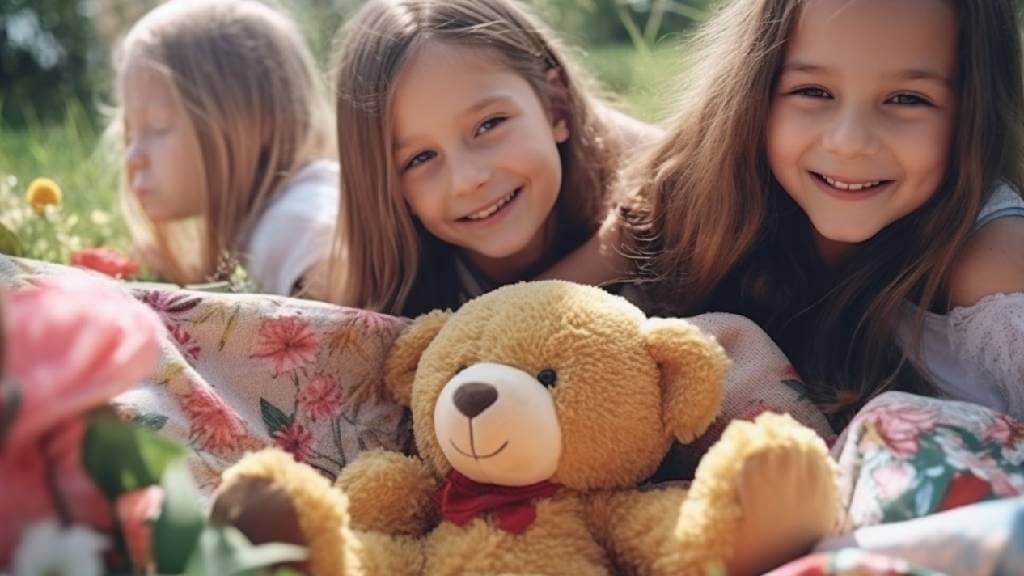 Bear hunt game note: Highlight the idea of organizing a teddy bear scavenger hunt as an exciting activity during the picnic.
4. Nature explorer's lunch
Combine the picnic with a nature exploration. Prepare easy-to-carry, fuss-free foods like trail mix, wraps, and fruit, encouraging kids to engage with their natural environment while eating.
Binocular craft note: Recommend helping kids create simple binoculars using cardboard rolls before the picnic to enhance the nature exploration theme.
5. Superhero snack time
Center your picnic around superheroes, using the theme to create empowering and fun snacks. This can include sandwiches cut in the shape of stars or shields and fruits named after superhero powers.
Superhero training games note: Include the idea of planning activities that resemble superhero training exercises, incorporating movement and play.
6. Pirate adventure picnic
Transform your picnic into a swashbuckling adventure. Use a treasure map as an invitation, and hide snacks in a treasure chest. For a maritime feel, include gold coin chocolates and "fish and chips" in your menu. Encourage kids to dress as pirates to enhance the adventure.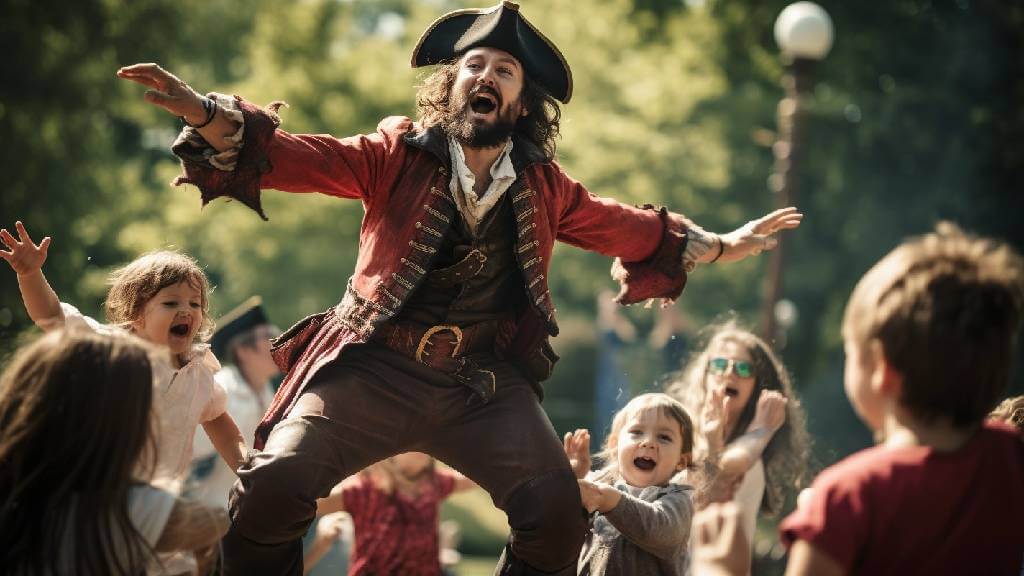 Pirate costume contest note: Highlight the idea of organizing a costume contest, encouraging kids to dress in their best pirate attire.
7. Space exploration picnic
Take the kids on an interstellar journey with a space-themed picnic. Use star-shaped sandwiches, rocket fruit skewers, and "alien" green smoothies. Decorations can include stars, planets, and space blankets. It's a great way to combine fun and learning about the universe.
Educational space facts note: Add information about planets and space on placemats or signs to infuse a bit of learning into the theme.
8. Jungle safari picnic
Set up a jungle-themed picnic with animal print tablecloths and paper plates. Include snacks like "jungle trail mix" and animal-shaped sandwiches. A scavenger hunt for stuffed animals can add to the excitement, making it an adventurous day out.
Face painting note: Suggest hiring a face painter or setting up a station where kids can apply jungle-themed face paint.
9. Underwater adventure picnic
Create an underwater-themed experience with blue and green decorations and include foods like fish-shaped sandwiches, "seaweed," green grapes, and "pearl" mozzarella balls. This theme can be fun and educational, sparking conversations about marine life.
DIY fish tank craft note: Recommend providing materials for kids to create their own mini fish tanks as a take-home activity.
10. Fairytale forest picnic
Turn your picnic into a fairytale adventure. Decorate with flowers and fairy lights, and include whimsical foods like "magic wand," fruit skewers, and "fairy" cupcakes. Encourage children to come dressed as their favorite fairytale characters for added fun.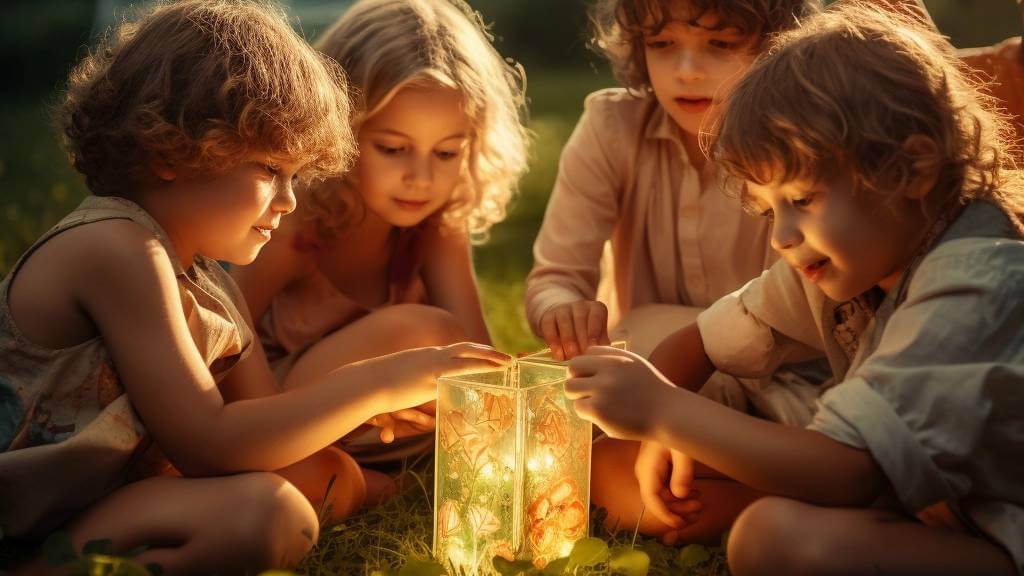 Story circle note: Recommend creating a cozy storytelling area with blankets and cushions where kids can share their favorite fairytales.
Plan your next luxury pop-up picnic with kids with Picnic Makers – a leading picnic company in Los Angeles, Malibu, and Orange County.
Best 10 kid-friendly picnic foods
Planning a picnic with kids calls for a nutritious, appealing, and fun menu. Here are 10 kid-friendly picnic foods that will surely be a hit, offering both taste and variety.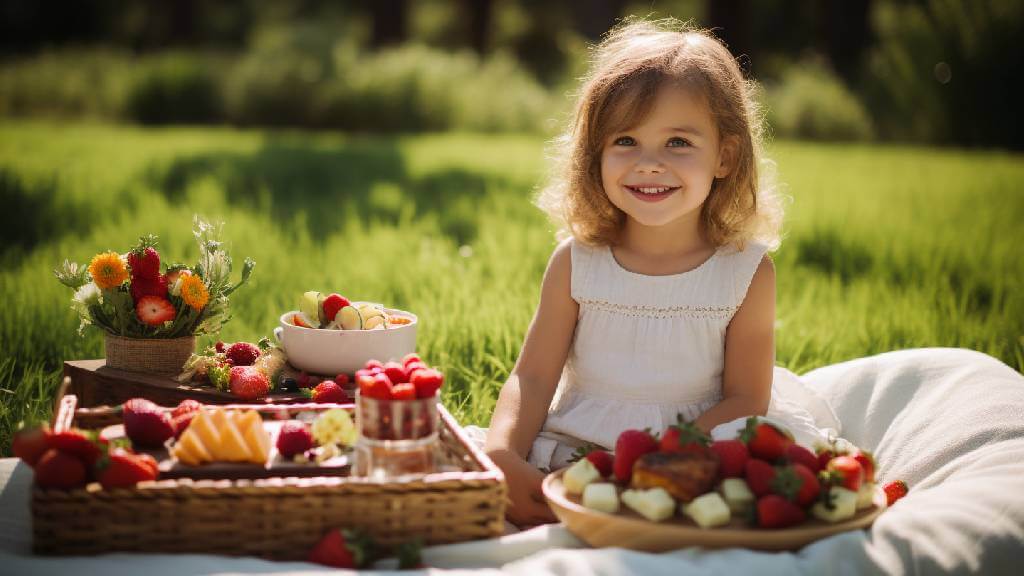 1. Mini crustless quiches
These bite-sized egg muffins can be filled with various vegetables and cheeses, offering a nutritious and enjoyable alternative to regular sandwiches. They are easy to eat and can be made in advance.
2. Homemade honey grahams
A healthier alternative to store-bought snacks, these homemade graham crackers are less processed and can be made in bulk for a cost-effective snack.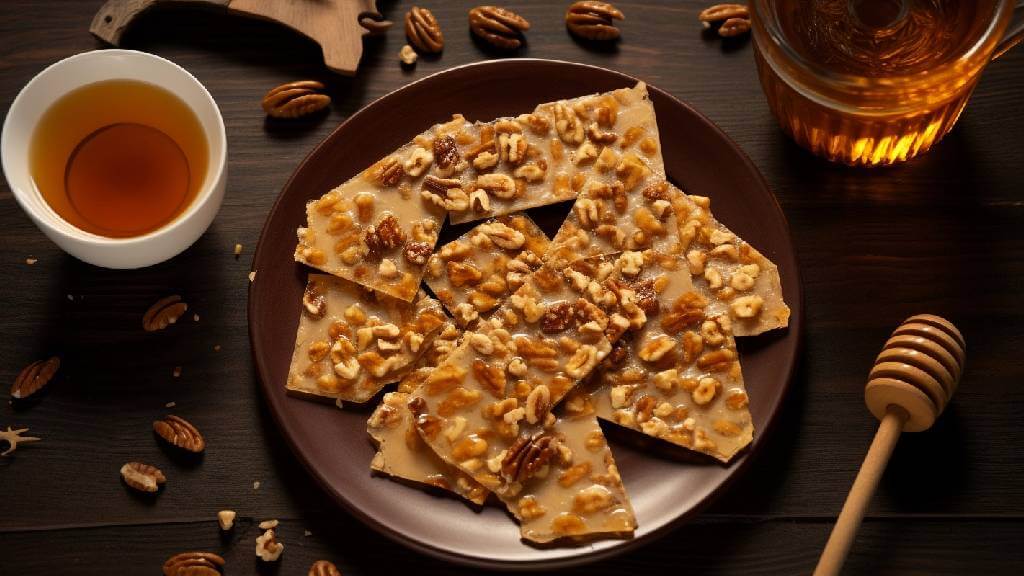 3. Fruit skewers
Allow kids to create their fruit skewers, providing them with colorful fruits. This activity is not only fun but also promotes healthy eating habits.
4. Chicken & bacon roll-ups
A delicious way to use leftover chicken or turkey, these roll-ups are filled with flavorful ingredients and are a sure hit with children.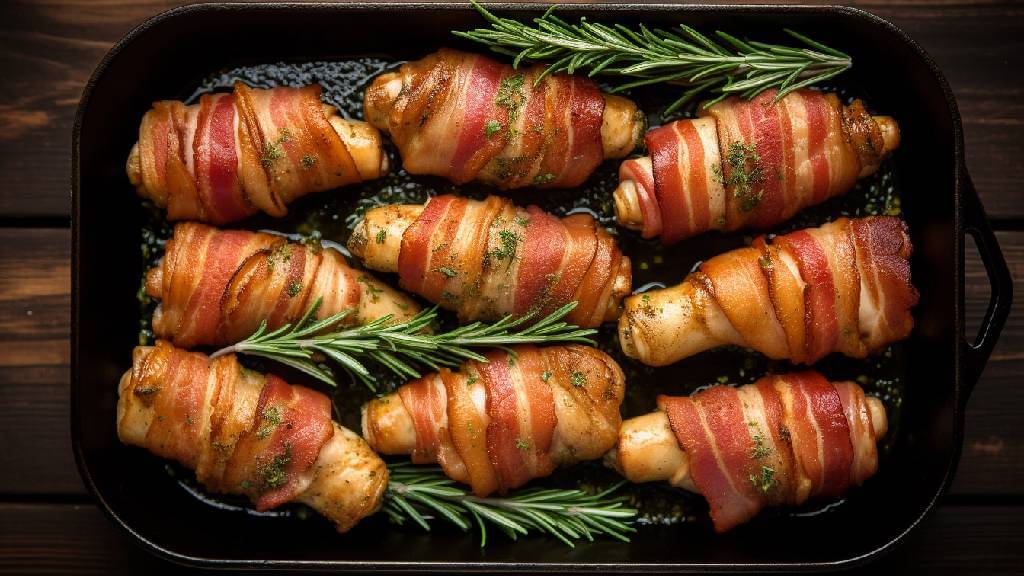 5. Sweet chili chicken sticks
These skewers offer a sweet and slightly spicy taste that kids love. They're easy to make and perfect for eating on the go.
Find the best picnic food ideas here.
6. Avocado-ranch chicken wraps
These wraps combine the creamy texture of avocado with the zest of ranch dressing, wrapped in a convenient and tasty package for kids.
7. Ham and cheese muffuletta
This sandwich contains layers of ham, cheese, and crunchy vegetables. The longer it sits, the better it tastes, making it ideal for picnics.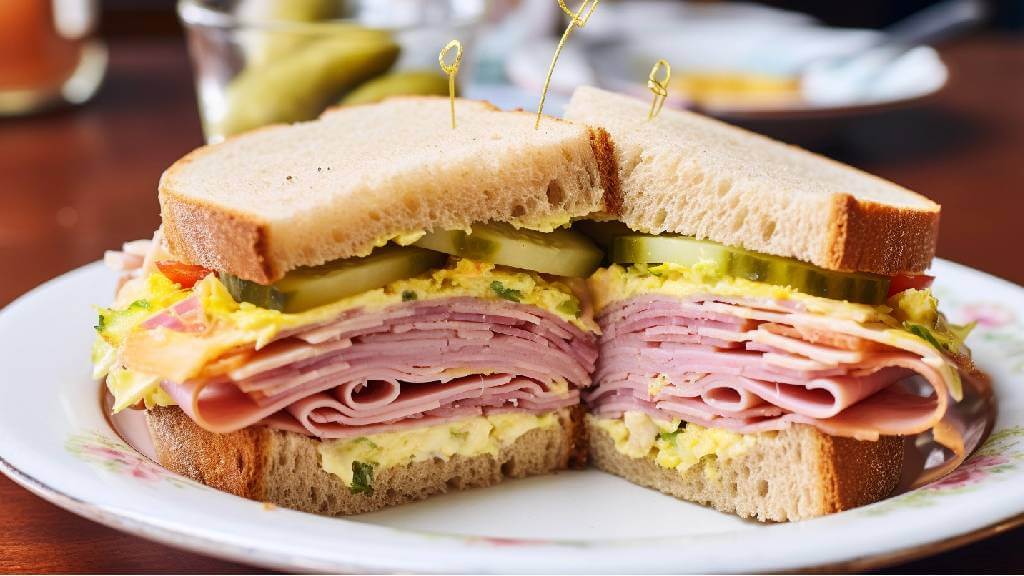 8. "Fried" chicken fingers
A healthier alternative to traditional fried chicken, these baked chicken fingers are easy for kids to hold and dip in their favorite sauces.
9. Creamy macaroni salad
A classic picnic dish, this creamy macaroni salad is filling and beloved by kids. It's a versatile side that pairs well with many main dishes.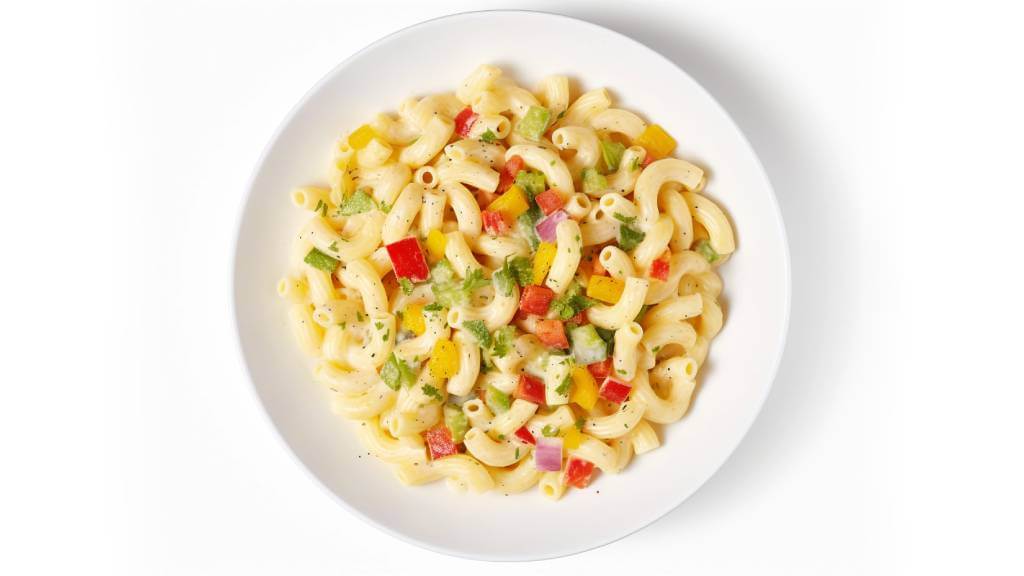 10. Caesar salad devilled eggs
An innovative take on devilled eggs, combining the savory flavors of Caesar salad. This dish is both nutritious and appealing to young taste buds.
Find our selection of the best 20 picnic desserts of all time.
A picnic with kids is an opportunity to blend fun and food enjoyably and memorably. By choosing a creative theme and pairing it with kid-friendly foods, you can ensure a delightful and satisfying experience. These ideas are designed to spark joy and appetite, making your picnic a cherished adventure.
FAQs
What quick and healthy snack options for a last-minute picnic with kids?
For a last-minute picnic, consider easy-to-pack options like baby carrots, sliced cucumbers, apple slices, string cheese, yogurt cups, and granola bars. These require minimal preparation and are both healthy and kid-friendly.
How can I ensure food safety during a summer picnic?
In hot weather, keeping perishable foods like dairy, meats, and egg-based items cool is crucial. Use insulated coolers with ice packs. Also, try to serve food within 2 hours of preparation (1 hour if the temperature is above 90°F).
What are some engaging activities for kids at a picnic besides eating?
Besides eating, you can organize a mini scavenger hunt, have a frisbee or ball game, do a nature bingo, or even storytelling. Simple crafts or coloring activities can also be enjoyable for younger kids.
What are some tips for a mess-free picnic with kids?
Use spill-proof containers for liquids and semi-liquids. Opt for finger foods to minimize the need for utensils. Bring plenty of wet wipes for quick clean-ups, and consider a disposable or easily washable tablecloth.
How can I accommodate dietary restrictions at a kid's picnic?
When inviting guests, inquire about any dietary restrictions. Offer a variety of foods, including vegetarian, gluten-free, and nut-free options. Clearly label foods to avoid confusion and ensure everyone has something they can enjoy.