The arrival of twins brings a doubled dose of delight, a twofold torrent of love, and a paired pack of adventures to anticipate eagerly. A baby shower is an excellent opportunity to honor the parents-to-be and aid them in preparing for the upcoming twin-sized journey. 
While organizing a baby shower for twins might seem overwhelming, fear not. We're here with 23 creative and unique baby shower ideas designed especially for twins, adding charm to each theme and an extra sentence to inspire you.
1. Two peas in a pod theme 🫛🍼💕
What better way to commemorate the forthcoming twins than with a "two peas in a pod" themed baby shower? Decorate with adorable pea pod-shaped balloons, inventive cupcake toppers, and green-colored foods and beverages that echo the theme. You could also consider pea-pod-shaped cookies or cakes for an extra layer of fun.
2. Noah's ark theme ⛵️🦓🦁
Embrace the Noah's Ark theme that naturally lends itself to a twin baby shower, with pairs of every animal represented. Decorations could include adorable stuffed animals, animal-shaped cookies, and a rainbow cake to represent the iconic story. Use invitation cards designed like tickets to Noah's Ark to set the mood right from the start.
3. Dr. Seuss's "Thing 1 and Thing 2" 🧸🤪👯‍♂️
Bring to life your twin celebration with a Dr. Seuss-themed baby shower, focusing on the famous "Thing 1 and Thing 2" characters. Decorate with outfits, cakes, and games based on these mischievous characters. You could even have fun photo props for memorable pictures.
4. "Twice the blessing" theme 👶🎉
👶
With banners and decorations proclaiming "twice the blessing," this theme accentuates the joy of expecting twins. A palette of soft colors, fluffy clouds, and twinkling stars can create a heavenly ambiance. Consider adding little angel-themed favors to complement the theme.
5. Double the fun game night 🎲🎮🎉
Organize a thrilling game night with classic board and card games. Add a fun twist by creating custom "team" shirts for each baby, making the event competitive and entertaining. Make sure to have prizes for the winners to keep the energy up.
6. Sweet pair dessert party 🧁🍨🍮
Host a dessert party with pair-themed sweets like twin cupcakes, double-scoop ice cream, and two-flavored macarons. This theme is not only delicious but also visually appealing. Add themed beverages like twin mocha lattes or paired fruit punches to match.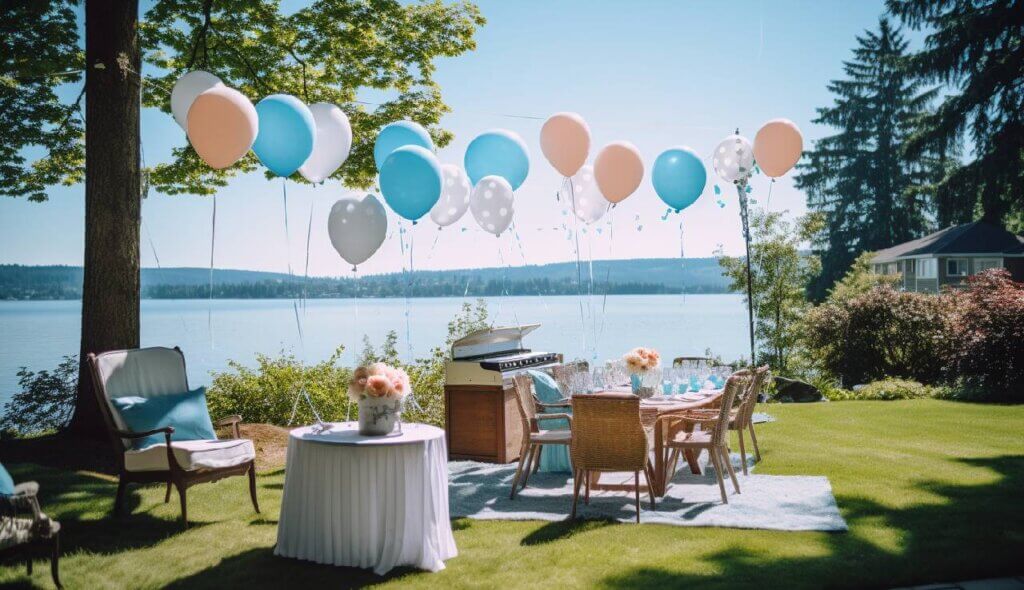 7. "Two to tango" dance party 💃🕺🎉
Why not make the baby shower a dance party with a "two to tango" theme? This theme offers a lively and interactive way to celebrate. You could hire a dance instructor to teach a simple dance, making it even more engaging.
8. Double book shower 📚📚✍️
Invite guests to bring two copies of their favorite children's books—one for each baby. This thoughtful gesture helps begin the twins' library. Set up a cozy reading corner for guests to leave personalized messages inside the books.
9. Onesie decorating station 👶👕🎨
Offer a fun activity where guests can decorate a onesie for each twin. This interactive element not only provides a unique set of clothes for the babies but also serves as a wonderful keepsake. Add plenty of colors, stencils, and patches for guests to get creative.
10. Twin movie night 🎥🍿🌙
An outdoor movie night featuring films with famous twin characters like "The Parent Trap" or "Twin Sitters" could be quite cozy. Add popcorn and comfortable seating for a real cinema-like experience.
11. Tea for two-party 🫖🍰✨
An elegant "tea for two" party with delicate pastries and various teas makes for an intimate gathering. You can offer personalized tea bags as favors to make the event more memorable.
12. Sun and moon theme ☀️🌙🌟
A sun and moon theme symbolizes the twins as two halves of a whole. Play around with celestial decorations and food, like star-shaped cookies or sun and moon cupcakes. Lanterns and fairy lights can add a magical touch.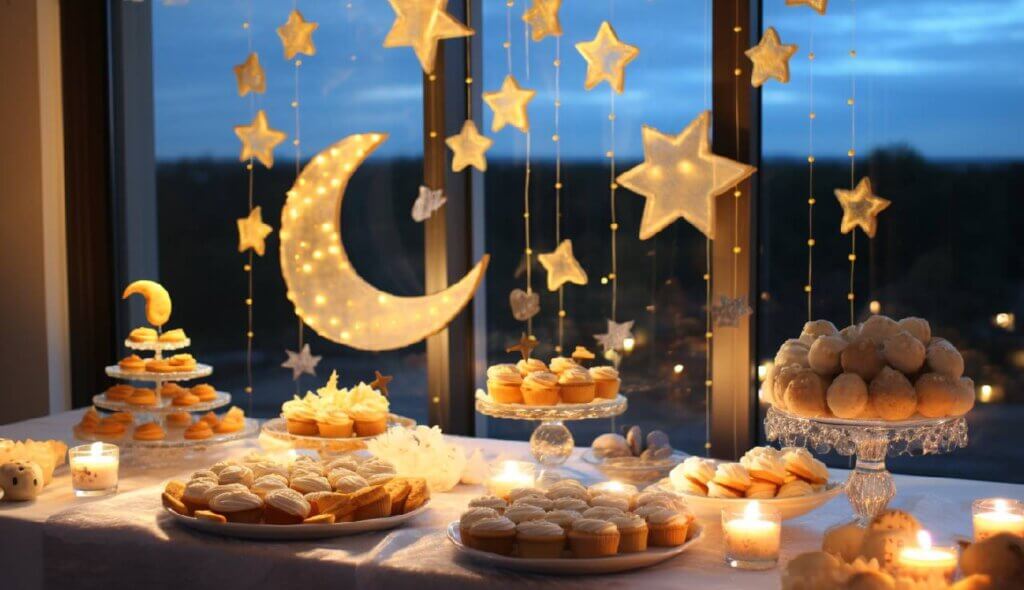 13. Princess and prince theme 👸🤴👑
A princess and a prince-themed baby shower is a delightful choice if the genders are known. Decorate with crowns, glitter, and royal hues to set the regal mood. Adding a mock throne for the parents-to-be can be a cute photo opportunity.
14. Double trouble fiesta 🎉🌮🎊
For a vibrant and casual celebration, consider a "double trouble" fiesta with tacos, non-alcoholic margaritas for the mom-to-be, and brightly colored decorations. Pinatas and Mexican blankets can add to the festive ambiance.
15. "Born together, friends Forever" theme ❤️🤝📸
Underline the unique bond between twins with this theme. Use heart-shaped decorations and matching sets of everything. A photo booth with matching props can add to the fun.
16. Twin animals theme 🐶🐱🎂
For an endearing theme, opt for twin animals like puppies, kittens, or lion cubs. It brings a soft, comforting vibe to the celebration. You can even incorporate these animals into the baby shower cake.
17. "Twice as nice" picnic 🧺🍔🌳
An outdoor baby shower picnic with comfort food, checkered tablecloths, and games creates a relaxed, festive atmosphere. Set up picnic baskets filled with goodies and refreshing drinks for guests.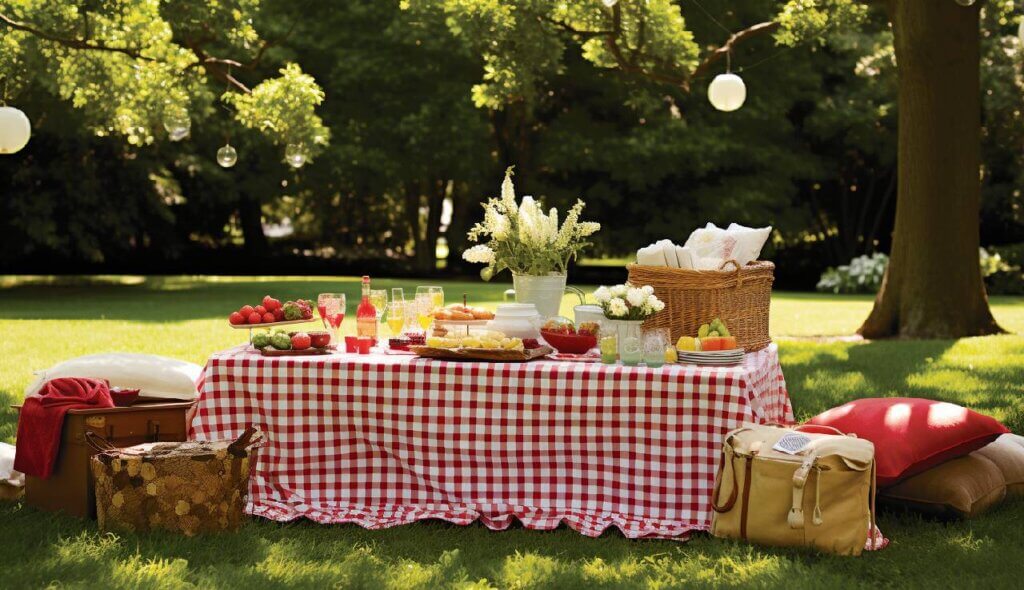 18. "Womb mates" theme 👶🤰🤣
This playful theme adds a touch of humor to the occasion. You can include puns in games, decorations, and cake design. T-shirts with "womb mates" can make for amusing party favors.
19. Baby prediction station 🗳️👶💭
Designate a station where guests can make predictions about the twins, like who will be born first or their future personalities. It's an engaging activity that can also serve as a keepsake for the parents.
20. Diaper cake contest 🎂🍼🏆
Encourage guests to construct diaper cakes in pairs. It's a lively activity that leaves the parents-to-be with much-needed diapers. Make it more exciting by awarding a prize for the best diaper cake.
21. Color-coded parties 🩷💙
🎉
If the genders of the twins are known, color-code everything accordingly. This can include blue and pink for boy/girl twins or other color combinations for boy/boy or girl/girl twins. This gives a visually pleasing and uniform look to the celebration.
22. "Double bubble" bath theme 🛁🫧
🎉
A bath-themed baby shower can be quite unique. Guests can bring bath items as gifts, and you can serve bubble-shaped foods and drinks. Consider bubble-blowing activities for a fun and interactive element.
23. Ketchup and mustard theme 🍅🌭🎉
A fun, unique theme is a ketchup and mustard party. Think hot dog bar, condiment bottle decorations, and red and yellow everywhere. It's a lively, quirky theme that will make your baby shower stand out.
Conclusion
The ultimate aim of a baby shower is to immerse future parents in love and aid them in preparing for their novel adventure. Whether you opt for a traditional theme or pursue something more imaginative, the most crucial aspect is that it mirrors the joy and exhilaration of the impending arrival of the twins. 
Use these ideas as inspiration for baby shower planning, and remember to enjoy the process—because twice the babies certainly mean twice the celebration!
FAQs
How can I incorporate the gender of the twins into the baby shower theme?
Knowing the twins' genders, you can tailor your theme and decorations to match. For instance, a princess and prince-themed party could be great for girl/boy twins, or you can use pink and blue decorations to color-code the party.
How can I make my baby shower interactive and fun for guests?
Consider adding activities like onesie decorating stations, diaper cake contests, or a baby prediction station. These interactive elements entertain the guests and provide the parents-to-be with useful and memorable keepsakes.
Additionally, you could incorporate a double-the-fun game night, a two-to-tango dance party, or fun contests to keep guests engaged and entertained throughout the baby shower.
Are there any food-themed ideas for twin baby showers?
You could host a sweet pair dessert party or a double trouble fiesta with a taco bar. Another unique idea is a ketchup and mustard-themed party, which can feature a hot dog bar and condiment-inspired decorations.
How can I make the baby shower memorable for the parents-to-be?
Along with a thoughtful theme and decorations, consider creating keepsakes during the party. For example, a onesie decorating station or a baby prediction station allows guests to leave something personal for the twins and the parents-to-be.
What is some creative twin baby shower theme ideas?
Themes like two peas in a Pod, Noah's Ark, Thing 1 and Thing 2, and Twice the Blessing are creative and perfect for twin baby showers. The double bubble bath, ketchup, and mustard theme are also unique and fun ideas.
What are some creative themes for an outdoor baby shower?
Consider hosting a baby shower luxury pop-up picnic. It's a chic and sophisticated theme that combines the beauty of the outdoors with a touch of elegance. Guests will love the cozy blankets, comfortable seating, and gourmet food, making it a memorable celebration.
I want a unique baby shower idea that isn't commonly used. Any suggestions?
The sun and moon theme, symbolizing the twins as two halves of a whole, is quite unique. Also, the double bubble bath or ketchup and the mustard theme are unusual and intriguing.
Are there any ideas for a baby shower that reflects the close bond of twins?
The born together, friends forever theme emphasizes the special bond between twins. You can design decorations and activities to highlight this unique relationship.