Malibu. It's known for its sun-kissed beaches and glamorous lifestyle stretches along 21 miles of prime Pacific coastline in Southern California. Famous for its warm sandy beaches, azure waters, world-class surf spots, and celebrity homes, Malibu offers a beach experience for everyone.
Whether you're a surfer, sunbather, or sightseer, Malibu's beaches are a treasure trove of natural beauty, beckoning you to unwind and explore. Here, we highlight some of the top Malibu beaches, each with unique charm, ensuring a memorable beach experience.
Zuma Beach: a favorite among locals
First up is Zuma Beach, one of Malibu's largest and most popular beaches. Known for its wide sandy shorelines and excellent surf, Zuma Beach is a magnet for locals and tourists alike. Whether you want to dip your toes in the cool Pacific water, try surfing, or just lounge under the California sun, Zuma Beach offers a quintessential beach experience.
Point Dume State Beach: a place of natural beauty
Point Dume State Beach offers a bit of everything. It has a gorgeous sandy beach perfect for sunbathing and picnics, a nature preserve home to various wildlife, and an impressive bluff offering panoramic views of the Pacific Ocean.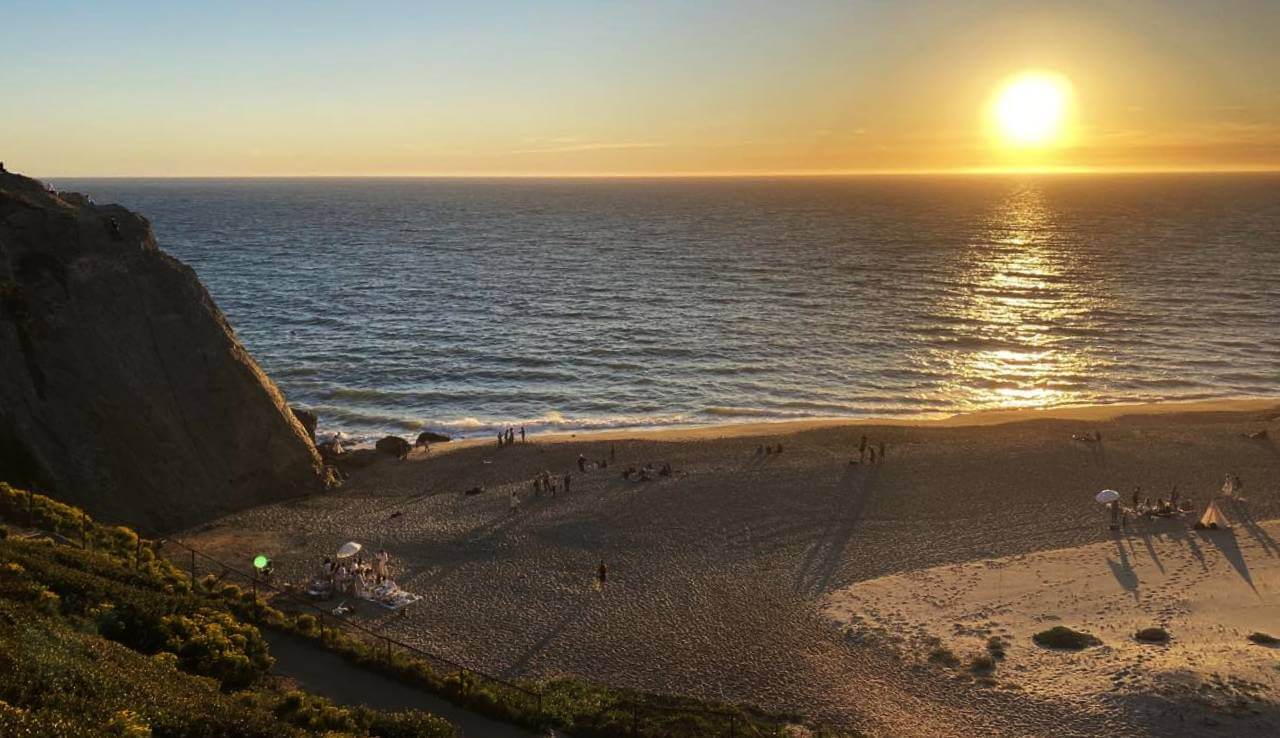 The beach's tide pools are a must-visit for those keen on marine life. This diverse beach ensures an enriching experience for all beachgoers. This beach is the perfect place to have a luxury picnic in Malibu.
El Matador State Beach: a scenic masterpiece
El Matador State Beach is another gem in Malibu's crown. Famous for its sea stacks and rugged cliffs, this beach is perfect for those seeking a dramatic and photogenic setting. It's an ideal spot for picnics, romantic walks, and wildlife watching.
Due to its popularity, it can get quite crowded during summer, so arrive early.
Paradise Cove Beach: the ultimate beach club
Want a taste of the Malibu beach club lifestyle? Then Paradise Cove Beach is your go-to spot. With its private beach club offering cabana rentals and beachside service, you can enjoy the sun, sand, and surf in style. Paradise Cove also boasts one of Malibu's most popular seafood restaurants, making it an excellent spot for a beachside lunch.
Leo Carrillo State Park: a family-friendly adventure
Leo Carrillo State Park is not just a beach but a family-friendly adventure waiting to happen. With its sandy beach, tide pools, coastal caves, and campgrounds, there's plenty to keep the whole family entertained. It's also one of the few dog-friendly beaches in Malibu, so your furry friends can join in on the fun.
Carbon Beach: celebrity spotting haven
If you're hoping to spot a celebrity during your Malibu beach visit, Carbon Beach, also known as "Billionaire's Beach," is your best bet. This exclusive stretch of sand is home to many of Malibu's wealthiest residents. While access to the beach is limited, it's worth the effort for its pristine sands and potential star sightings.
Topanga State Beach: the hidden gem
Last but not least is Topanga State Beach, a hidden gem often overlooked by tourists. Known for its excellent surf breaks and fishing spots, this beach offers an off-the-beaten-path experience. Its location at the mouth of Topanga Creek also makes it a unique spot for bird watching.
The Malibu Lagoon: a bonus spot
Although not technically a beach, the Malibu Lagoon deserves mention. This tidal lagoon and wetlands area is a bird watcher's paradise and a great educational spot for families.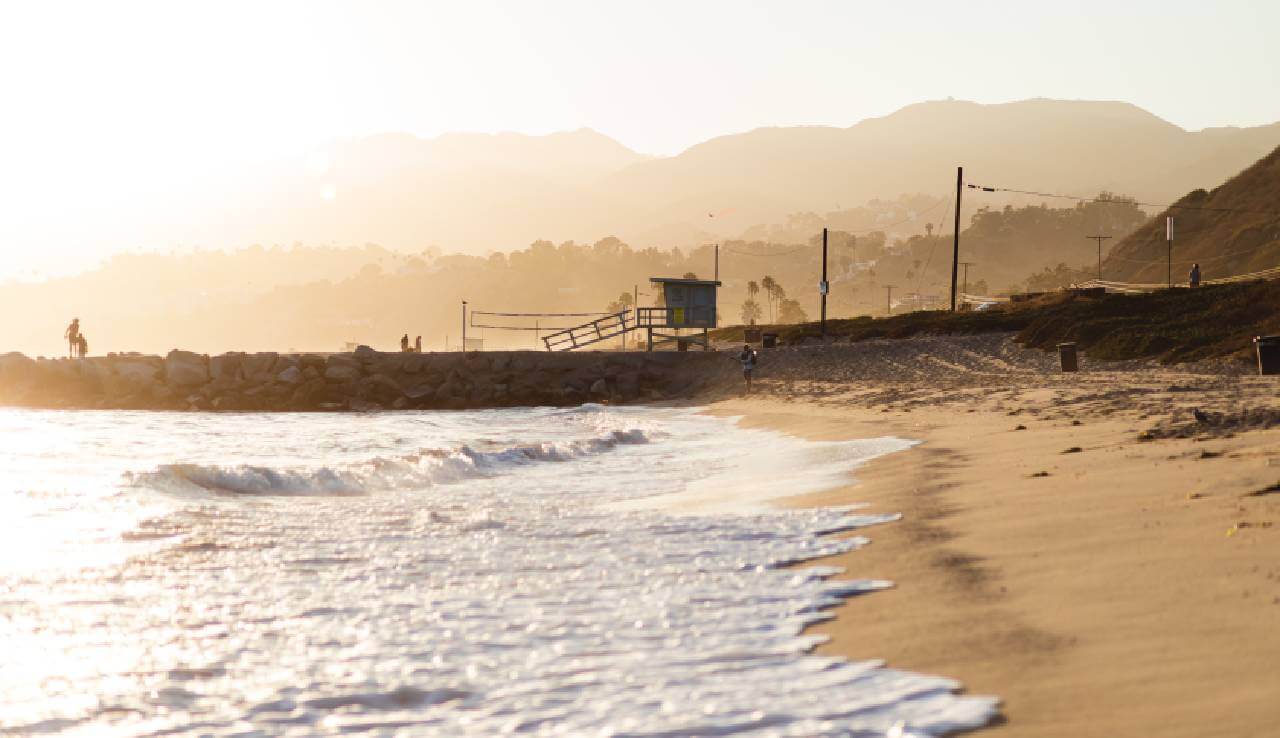 While there, don't miss out on the Malibu Lagoon Museum and the historic Adamson House, which offer fascinating insights into the area's history.
Tips for visiting Malibu beaches
Before exploring these beautiful Malibu beaches, check the local conditions and respect the beach rules. Most beaches in Malibu have lifeguards on duty, but it's always best to swim with caution. Also, remember that some beaches have limited parking, so arriving early can help secure a spot. And remember your sunscreen!
Enhance your beach day with a luxury Malibu picnic
As you embark on your journey to explore the breathtaking beaches of Malibu, let us help you elevate your experience. Our Picnic Makers company specializes in curating pop-up luxury picnics designed to add more sophistication to your beach day.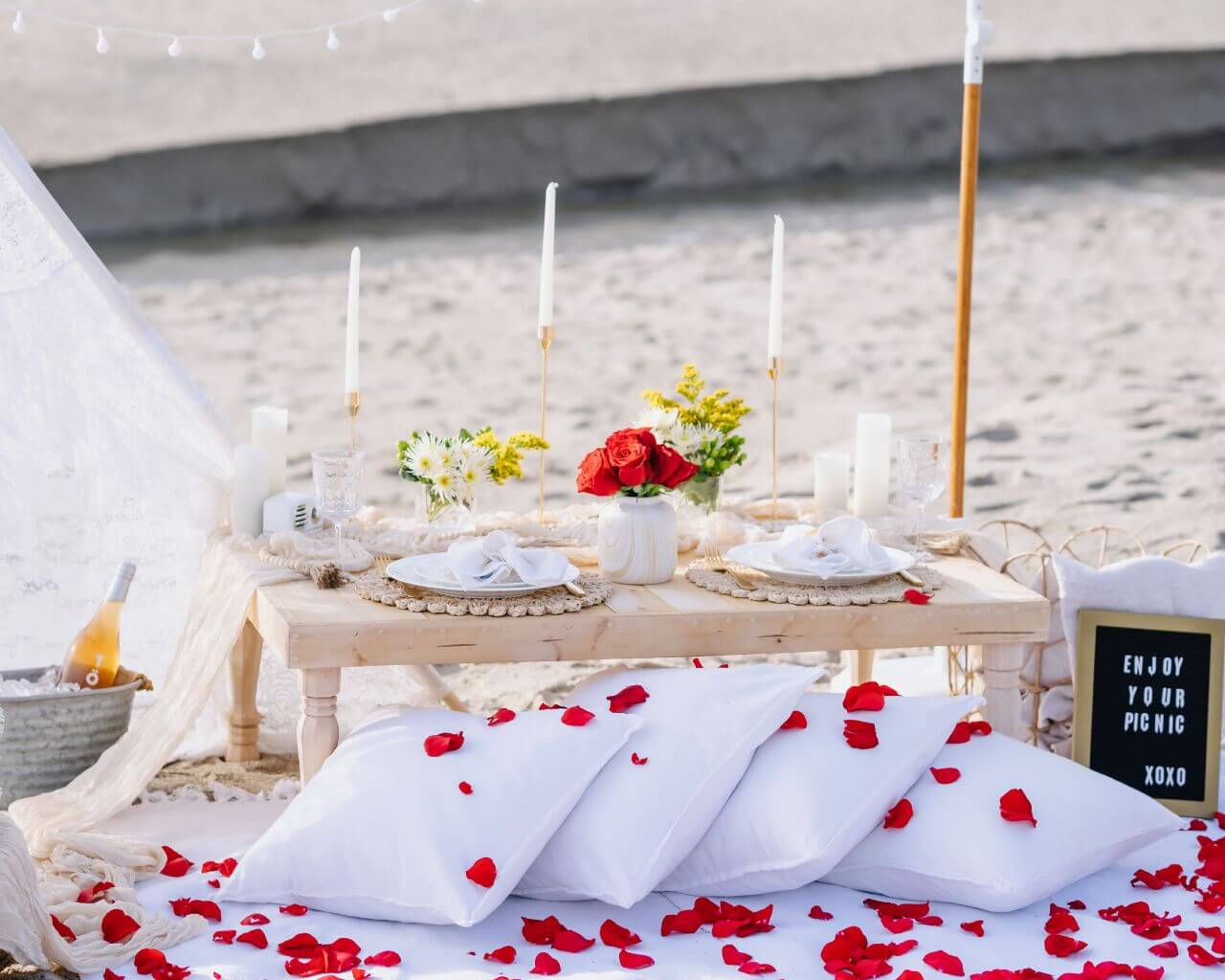 Picture yourself at the vast sandy expanse of Zuma Beach or against the dramatic backdrop of El Matador's cliffs, with a bespoke picnic layout crafted just for you. We meticulously design each picnic setup with tasteful décor and all the trimmings that make for a memorable beachside experience. This isn't your average picnic. It's a transformation of your beach day into an extraordinary event.
Whether you're a sun worshipper, a wildlife enthusiast, or simply a lover of beautiful landscapes, our luxury picnic service can add a remarkable touch to your Malibu beach day. This isn't just about soaking in the stunning coastal views of Malibu. It's about creating unforgettable memories. Your perfect beach day in Malibu awaits, and we're excited to make it even more special.
Malibu Beaches FAQs
What are some of the best beaches to visit in Malibu?
Zuma Beach, El Matador State Beach, and Paradise Cove Beach are among the top choices for their stunning scenery and amenities.
Are Malibu beaches suitable for swimming?
Yes, most beaches in Malibu offer excellent swimming conditions. However, it's always a good idea to check local advisories and be mindful of ocean currents.
Can I bring my pets to the beaches in Malibu?
While some beaches allow leashed dogs during specific hours, it's recommended to check the local regulations beforehand to find pet-friendly beach options.
Are there any beachfront dining options in Malibu?
Absolutely! Malibu is renowned for its beachfront dining scene, with various restaurants offering delicious cuisine with ocean views.
Is parking available near the famous Malibu beaches?
Yes, most beaches in Malibu have designated parking areas, although they may get crowded during peak times. Arriving early is recommended for convenient parking.