In the milestone year of thirty, birthday celebrations demand a special touch. Whether you're planning your big day or you're a thoughtful friend, picking the perfect way to celebrate your 30th birthday is an absolute must.
15 Unforgettable 30th Birthday Ideas
Below, you'll find fifteen creative and exciting 30th birthday ideas, each promising an unforgettable experience.
Idea #1: Luxury pop-up picnic 🧺
For those wanting a unique, delightful outdoor experience, the luxury pop-up picnic is a splendid way to celebrate a 30th birthday. Picture this: a scenic location in Los Angeles, Orange County, or Malibu; a beautifully designed and fully equipped picnic spot unfolds like magic, offering an intimate space for celebration, laughter, and cherished memories.
The picnic setting transcends the ordinary, surpassing a blanket and basket affair. Imagine a high-end, opulent experience with lavish furnishings and exquisite decor harmoniously set against the backdrop of awe-inspiring natural vistas.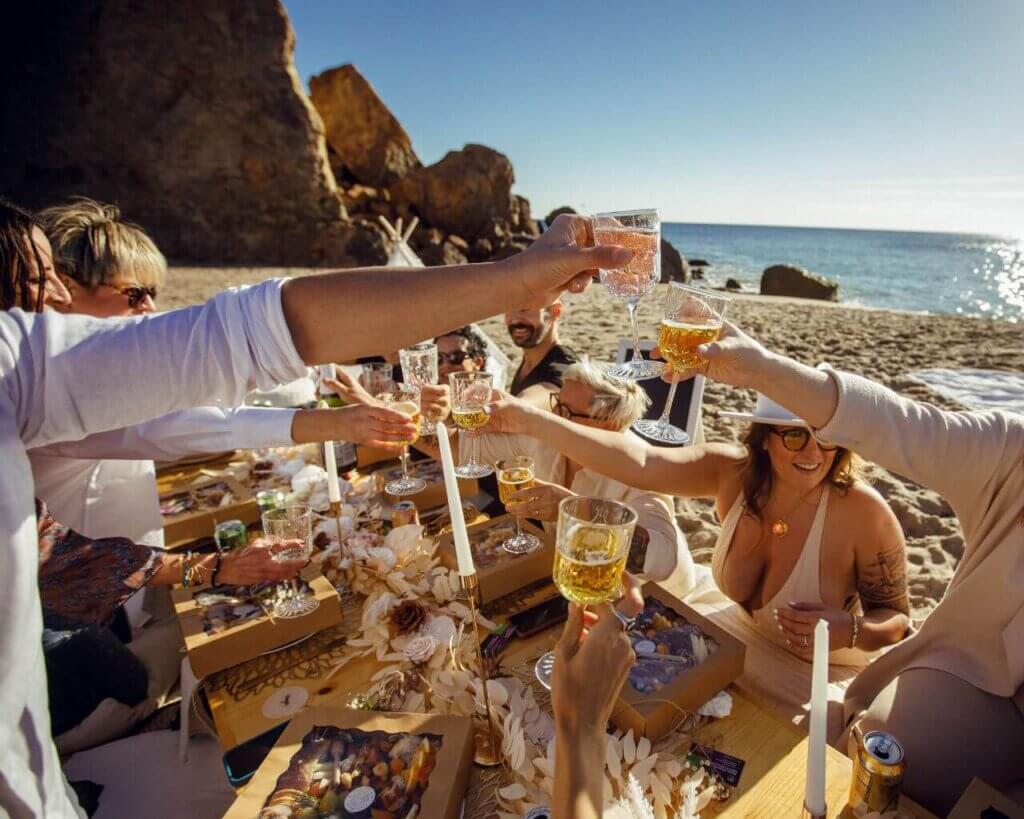 What makes this idea even more exceptional is its customizability, allowing you to tailor it to your preferences, whether that involves a specific theme or any other desired elements. The luxury picnic epitomizes sophistication, enjoyment, and convenience, guaranteeing an unforgettable and indulgent experience.
Booking a birthday luxury pop-up picnic with Picnic Makers is as easy as a click. Choose your preferred location, date, and customization options, and voila! We will take care of the rest, ensuring your picnic is as perfect as you've envisioned.
Idea #2: Wine-tasting tour 🍷
Whether it's a guided tour through the picturesque vineyards of Malibu or a self-guided exploration of Los Angeles' finest wine spots, a wine-tasting tour is an elegant, immersive experience perfect for a 30th birthday party.
Sampling exquisite wines, learning about the art of winemaking, and enjoying the stunning scenery makes for an unforgettable birthday celebration. The rich history of wine culture in these regions is an added allure.
Idea #3: Gourmet cooking class 🧑‍🍳
A gourmet cooking class is a great idea for a 30th birthday for a guy who enjoys creating culinary masterpieces or wants to hone his skills. Besides learning new recipes and cooking techniques, it's an excellent opportunity to bond with friends over the love of food. Plus, everyone gets to enjoy the fruits of their labor after the class – a delicious bonus!
Idea #4: Private yacht cruise ⛵
A private yacht cruise in the glittering waters off the coast of Orange County is a superb way to mark the big 3-0. Feel the wind in your hair and the sun on your skin as you sail in luxury. Combine it with a luxury pop-up picnic onboard for an added dash of style. The stunning views and the gentle rock of the boat create a serene, joyful atmosphere perfect for a milestone celebration.
Idea #5: Camping trip 🏕️
A camping trip in one of the scenic parks of Los Angeles can be a wonderful and memorable way to celebrate. Enjoy nature, have fun hiking, and create lasting memories around the campfire. The tranquility and beauty of nature provide a relaxing backdrop for this special occasion.
Idea #6: Paintball game 🔫
For those seeking a fun and adrenaline-packed day, a paintball game is an exciting 30th birthday party idea. It's an excellent way for the birthday man to bond with friends and have a great time. The game's competitive spirit and thrill make this an exciting choice for an active outdoor celebration.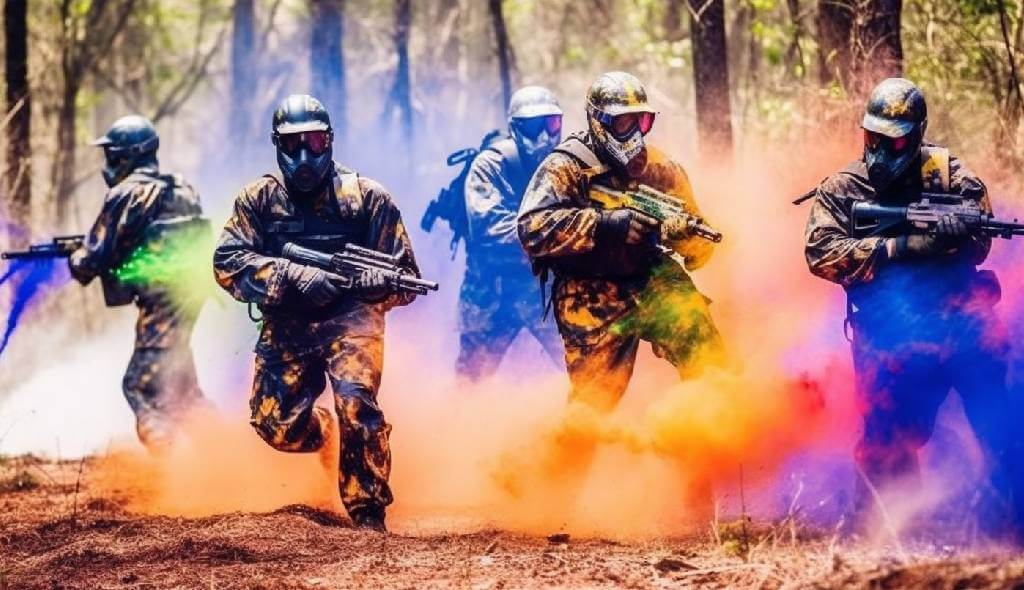 Idea #7: Skydiving 🪁
Skydiving is an exhilarating experience for thrill-seekers and an unforgettable way to celebrate a 30th birthday. Soar high over the skies of Los Angeles and take in breathtaking views. It's not just an adrenaline rush; it's a way to embrace the new decade with a leap of faith and a daring spirit.
Idea #8: Comedy club night 😂
Enjoy a night of laughter and fun at one of Los Angeles's top comedy clubs. A comedy club night is a relaxed, enjoyable way to celebrate turning thirty. The lively atmosphere, the joy of shared laughter, and the memorable performances make this an excellent option for a birthday celebration.
Idea #9: Road trip 🚙
Embark on a remarkable road trip adventure, where the journey becomes the destination. Whether you traverse the scenic California coastline or explore historic routes dotted across the map, the allure lies in shared experiences, joyful discoveries, and breathtaking moments.
Idea #10: Outdoor movie night 📽️
An outdoor movie night is a creative 30th birthday idea for her. Set up a projector in your backyard, pick his favorite movies, and enjoy a fun-filled evening. This intimate, personalized celebration is a charming way to bring close friends and family together and create cherished memories.
Idea #11: Surfing lesson 🌊
If you're in Malibu, why not try a surfing lesson? It's a fantastic way to enjoy and embrace the ocean vibes on your 30th birthday. The thrill of catching a wave and the sense of accomplishment that comes with it make this a unique and fulfilling experience.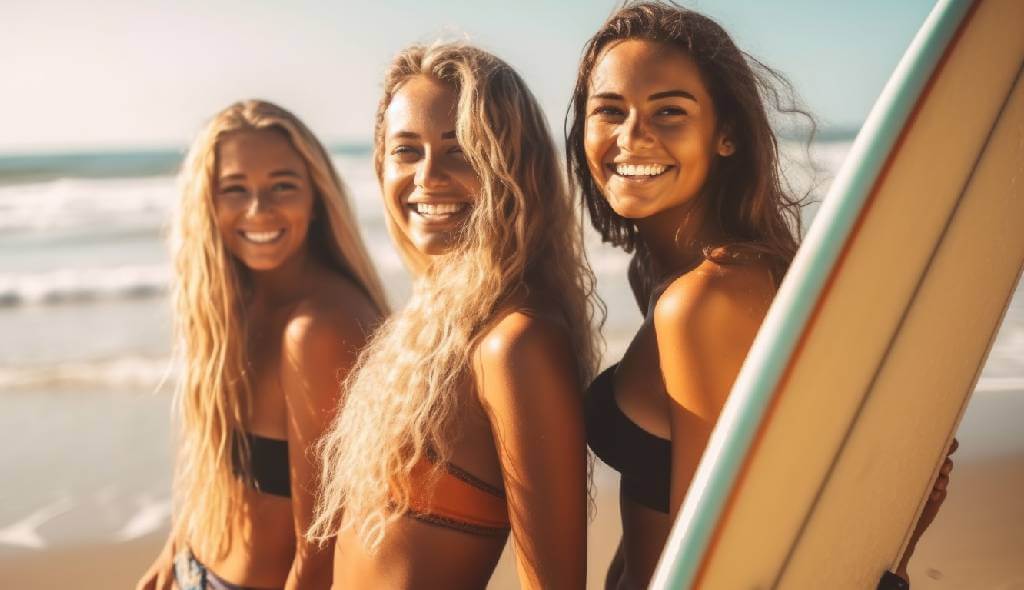 Idea #12: Music festival 🎵
For music lovers, there's no better way to celebrate than by attending a music festival. Experience live performances, meet new people, and make your 30th birthday unforgettable. The energy, the music, and the shared experience of a live performance are excellent ways to mark this special occasion.
Idea #13: Sports game 🏏
If the birthday guy is a sports enthusiast, getting tickets to his favorite team's game could be the ideal 30th birthday celebration. The game's excitement, the crowd's energy, and the shared camaraderie make this a fun and exciting birthday experience.
Idea #14: Golf outing 🏌️‍♂️
A golf outing can be a fun and relaxing way to celebrate the 30th birthday, especially for those who enjoy the game. Spend the day at one of Orange County's best golf courses, enjoying the game, the beautiful surroundings, and the company of friends.
Idea #15: Craft beer brewery tour 🍺
A craft beer brewery tour is a great way to explore Los Angeles' thriving craft beer scene. Discover new flavors, learn about beer-making, and make the day special. It's a fun, educational, and tasty way to celebrate a birthday.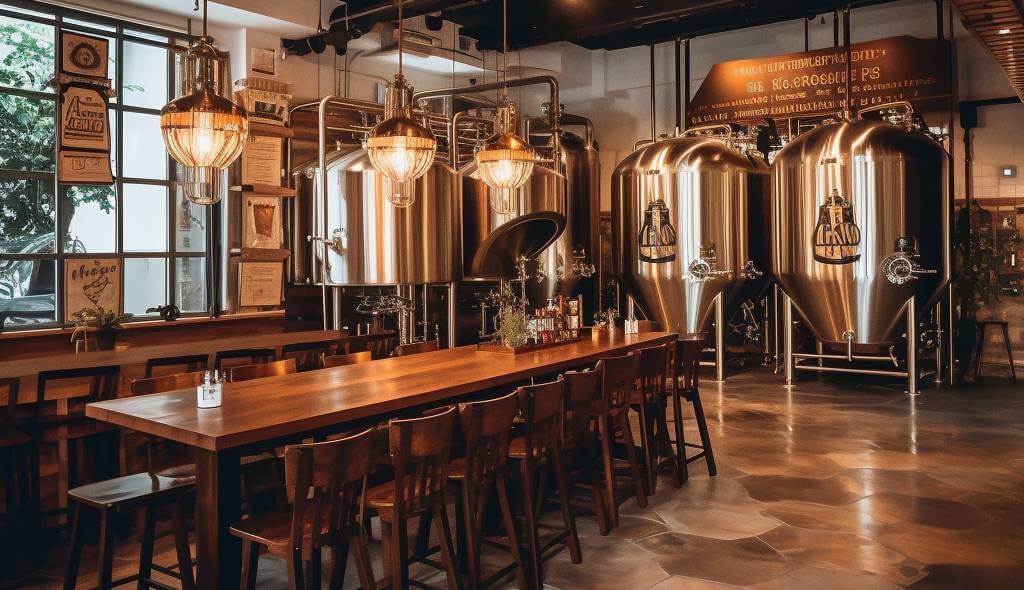 There are countless creative and fun ways to celebrate a 30th birthday. What's most important is to ensure the day reflects the personality and preferences of the birthday person. Whether it's a luxury pop-up picnic, a wine-tasting tour, or a cooking class, the goal is to create a unique, memorable experience.
30th birthday ideas FAQs
What are some unique 30th birthday ideas?
A luxury pop-up picnic from Picnic Makers is a unique and delightful way to celebrate a 30th birthday. Other unique ideas include a wine-tasting tour, a gourmet cooking class, a private yacht cruise, or a craft beer brewery tour. The best idea would be something that matches the interests and personality of the birthday person.
What are some creative 30th birthday ideas for him?
There are plenty of creative options to celebrate the 30th birthday of a guy. Consider planning an outdoor movie night, a paintball game, a golf outing, or a sports game depending on his interests. A gourmet cooking class or a craft beer brewery tour can create a unique and enjoyable birthday experience.
How to make a 30th birthday special?
To make a 30th birthday special, consider what the birthday person loves and plan accordingly. It could be a day full of their favorite activities, an event with their favorite music or food, or a surprise party with close friends and family. Luxury experiences like a pop-up picnic or a private yacht cruise can also make the day unforgettable.
What are some surprise 30th birthday ideas for him?
For a surprise 30th birthday, consider planning a surprise luxury pop-up picnic, a surprise road trip to a location he's always wanted to visit, or surprise tickets to his favorite sports game or music festival.
What are some things to do for a 30th birthday for a man?
There are many ways to celebrate a 30th birthday for man. Some popular options include a camping trip, a paintball game, a private yacht cruise, or a golf outing. Other ideas could be a gourmet cooking class, a wine-tasting tour, or a craft beer brewery tour.