Birthdays are special occasions that deserve to be celebrated memorably. Whether you're planning a party for yourself, a loved one, or a friend, organizing a successful birthday celebration requires careful planning and attention to detail. This article will provide a step-by-step guide on how to plan a birthday party that will leave a lasting impression on your guests.
1. Primary steps for best
birthday party preparation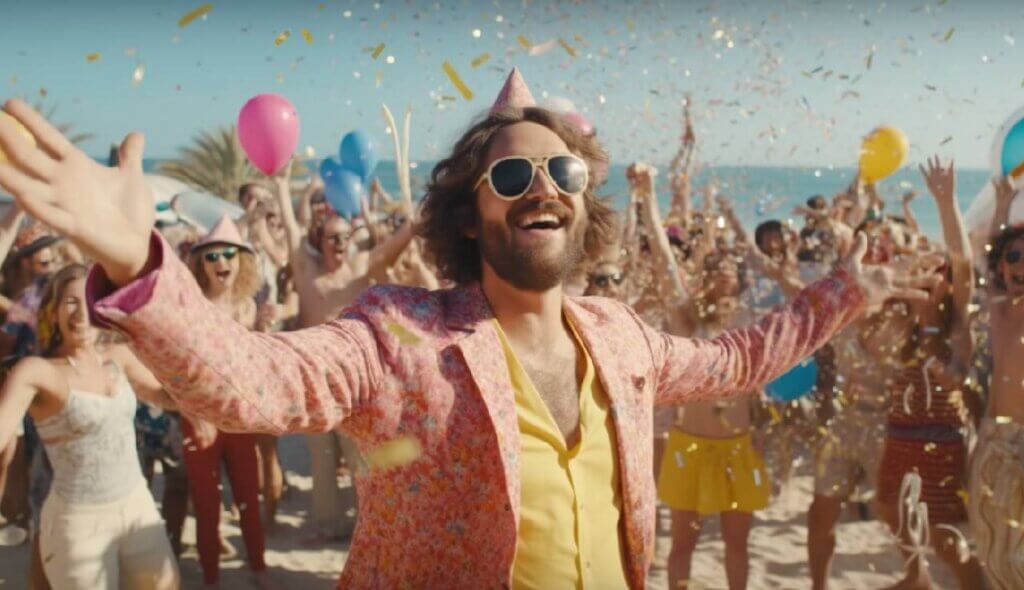 Setting the budget
Setting your budget is a critical first step in your planning process. This entails determining how much you are willing to spend on the party and how you will allocate those funds. Consider the venue cost, food, entertainment, decorations, and extras like party favors or a photographer. Be sure to have some buffer in your budget for unexpected costs.
Determining the guest list
Compiling your guest list can be both fun and challenging. Start by jotting down everyone you'd like to invite. Then, consider the venue's capacity, your budget, and the birthday person's preference. Balance the list with family, friends, colleagues, or classmates to ensure no important group is left out.
Choosing a date and time
The date and time of your party can significantly impact who can attend. Make sure to choose a time that works well for most guests. If possible, avoid scheduling your party on public holidays or during major events in your community that might clash with your party.
Invitations and RSVPs
Your invitations should match your party's theme. Remember to include all the important details: the date, time, location, theme, and RSVP deadline. Give your guests enough time to plan for the party – 3 to 4 weeks in advance is usually sufficient.
2. Decide
birthday party
location
 In planning an unforgettable birthday celebration, one of the most critical aspects is selecting the perfect location. This depends largely on the guest of honor's tastes, the size of the guest list, and the budget. From the comfort of one's home to unique venues like museums or vineyards, each location offers a different atmosphere and experience. Here's an overview of several potential birthday party venues to consider.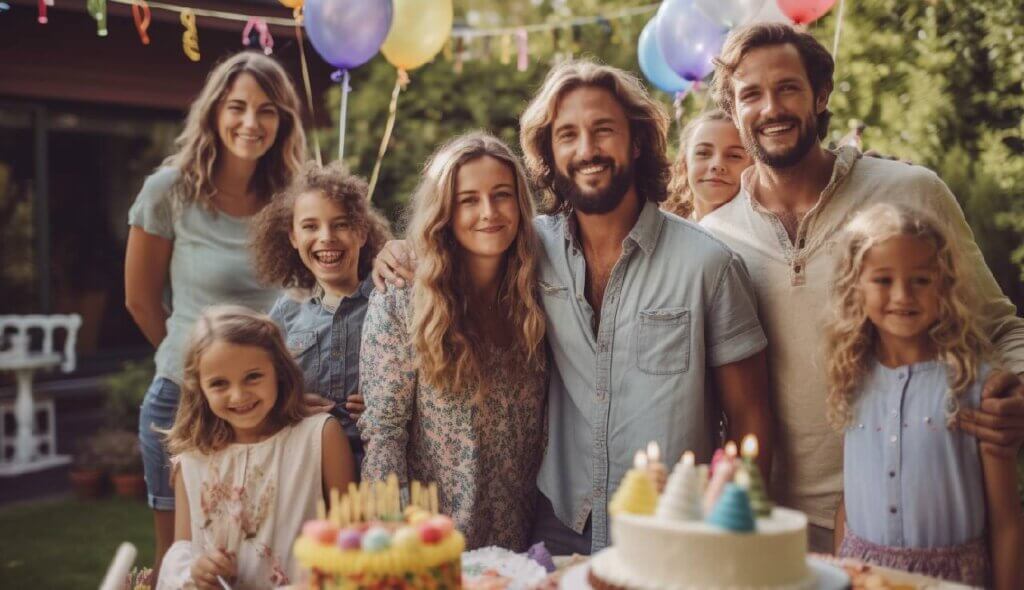 Home
This is the most personal and often cost-effective location. It can be indoors or in your backyard, depending on available space. This location is ideal for parties with a moderate number of guests, and you can decorate as you wish.
Parks or beaches
Outdoor locations like parks or beaches are great for birthday parties, especially in good weather. They offer plenty of space for guests and activities. Just remember to check if you need a permit to host a gathering and have a backup plan in case of unexpected weather changes.
Event or banquet halls
These locations are ideal for large-scale birthday parties. They often come with packages, including decor, food, and entertainment services. Check if they have a preferred list of vendors or if you can bring in your own.
Restaurants or cafes
A favorite restaurant or cafe might be the perfect location for food-centric birthday parties. Many have private rooms available for parties. The atmosphere is usually cozy and welcoming.
Hotels
A hotel can offer an upscale location for a birthday party. Some hotels have banquet rooms available for such events, and they often provide catering and setup services.
Outdoor venues
Outdoor venues can provide a unique ambiance for your party and offer more space for guests to spread out. However, they come with their own set of considerations:
Weather:

Since you're at the mercy of the elements, always have a backup plan in case of inclement weather. This could involve renting a tent or having an indoor location available.

Amenities:

Like indoor venues, check if the outdoor venue has sufficient facilities. If not, you might need to rent portable restrooms, heaters or fans, and generators for power.

Permissions:

Ensure you can host a party at your chosen outdoor location. This might include noise regulations or permits needed for larger gatherings.
3. Select a theme and decorations for Your birthday party
The theme and decorations of your party can transform a simple gathering into an unforgettable event. Choosing and complementing the right theme with the right decorations will engage your guests and create a memorable experience.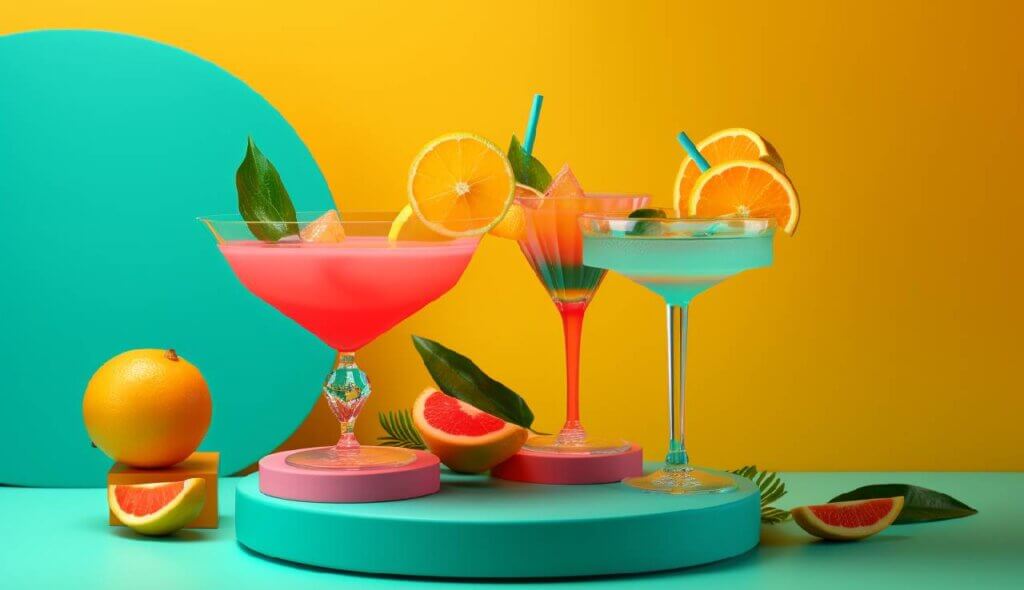 Birthday party theme
The theme of a party serves as its guiding light. Here's how to make the most of this element:
Interests:

Begin by considering the birthday person's interests and hobbies. For children, this could be their favorite character from a movie, TV show, or book. For adults, think about their favorite pastime, travel destination, or era of music.

Involvement:

Consider how involved you want your guests to be with the theme. Some themes could involve a dress code or interactive elements that guests can participate in.

Simplicity:

Remember, simplicity is key. Your theme should be easy to understand and implement. The easier it is for your guests to participate, the more engaged they will be.

Originality:

Consider originality. While some popular themes are always a hit, creating a unique theme can make your party stand out and be memorable.
Decorations
Once you've chosen a theme, bring it to life with the right decorations. The right ambiance can transport your guests into the thematic world you're trying to create:
Guidance:

Let your theme guide your decoration choices. For instance, if your theme is the '80s, look for decor in bright neon colors, disco balls, vinyl records, and retro posters.

Overdoing It:

While going overboard is tempting, remember that less is often more. Too many decorations can make your space feel cluttered and chaotic. Instead, choose a few key pieces that embody your theme and place them strategically around your venue.

DIY or buy:

Depending on your budget, you might choose to DIY your decorations or purchase them. Creating your own decorations can be a fun pre-party activity if you're crafty.

Hiring professionals:

If your budget allows and the theme requires complex decorations, consider hiring a professional party decorator. They have the expertise to create a thematic ambiance that is visually pleasing and unforgettable.

Lighting:

Don't underestimate the power of lighting. Colored lights, fairy lights, lanterns, or candles can add an extra touch and enhance your theme.
4.

Choose the best birthday party food & drinks

The food and drinks at your party play a significant role in how your guests enjoy themselves. By carefully considering your menu and drink options, you can ensure everyone has a delightful culinary experience at your party.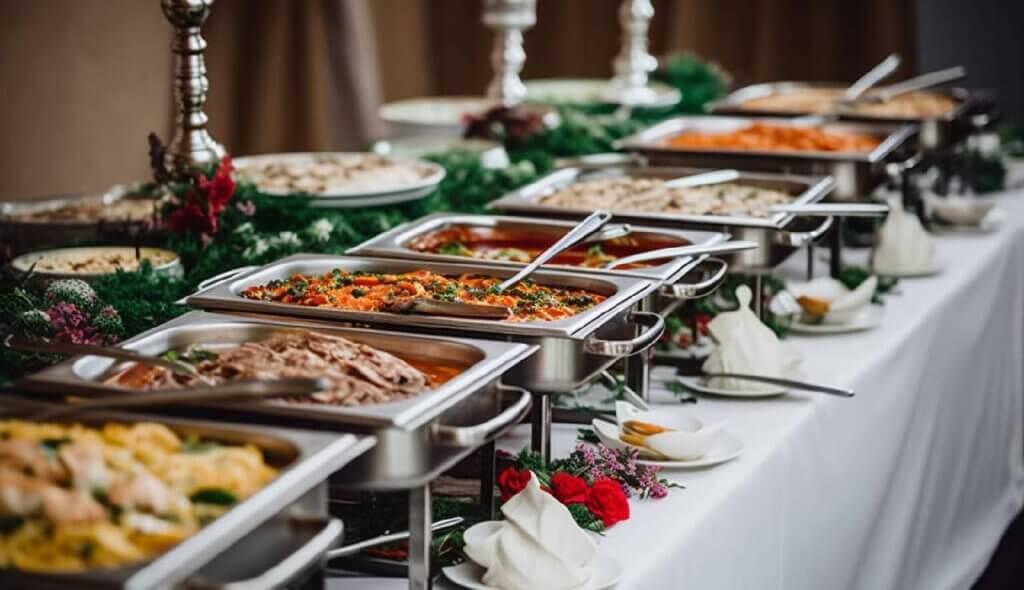 Catering or homemade
Deciding whether to opt for catering services or to prepare food at home is one of the crucial decisions in planning a party:
Budget:

Catering can be costlier, but it saves time and effort. Homemade meals, on the other hand, are more affordable but require significant time and preparation.

Skills:

Evaluate your culinary skills. Preparing homemade meals could add a personal touch to your party if you're comfortable in the kitchen and enjoy cooking.

Guest list:

The size of your guest list should also influence your decision. Preparing food for a small gathering can be manageable, but hiring a caterer might be more practical for larger parties.

Preparation:

If you choose homemade food, choose recipes that can be prepared beforehand. This will minimize the workload on the party day and allow you to spend more time with your guests.
Menu selection
Creating a diverse and inclusive menu is key to satisfying all your guests:
Dietary Needs: Ensure your menu caters to various dietary preferences and restrictions. Include vegetarian, vegan, gluten-free, and nut-free options if necessary.
Variety: Aim to balance hot and cold foods and savory and sweet dishes. Having a variety ensures that there's something for everyone.
Theme-related: If possible, align your menu with your party theme. For instance, if you have a Mexican-themed party, you could serve tacos, nachos, and churros.
Drinks
The drinks you serve at your party should cater to all ages and preferences:
Non-alcoholic:

Always offer a variety of non-alcoholic beverages. This should include basic options like water, various types of soda, and juices.

Alcoholic:

If your guest list includes adults who consume alcohol, consider offering a selection of beers, wines, and spirits.

Signature cocktail:

A fun idea for adult parties is to create a signature birthday cocktail. This could be the birthday person's favorite drink or a special concoction that aligns with the party's theme.

Temperature:

Be mindful of the weather and adjust your drink options accordingly. Chilled beverages would be appreciated on a hot day, while hot drinks might be preferred on a chilly day.
5. Entertainment
Choosing the right entertainment and planning engaging activities can make your party enjoyable and memorable. Adding personal touches through speeches or toasts gives your party a unique, emotional edge that the birthday person and your guests will appreciate.
Music
Music sets the mood for your party and keeps your guests entertained. Here are some options:
Hiring professionals:

If your budget allows, consider hiring a DJ or a live band. They can bring excitement and professionalism that's hard to match. They can also adapt to the party's mood, changing the music.

DIY playlist:

If hiring professionals isn't feasible, create your party playlist. Platforms like Spotify or Apple Music allow you to curate playlists based on the preferred genre, era, or mood. You can even ask your guests for song suggestions in advance.

Speakers:

Ensure you have a quality sound system. Whether using a professional setup or a home speaker, test it beforehand to avoid technical glitches during the party.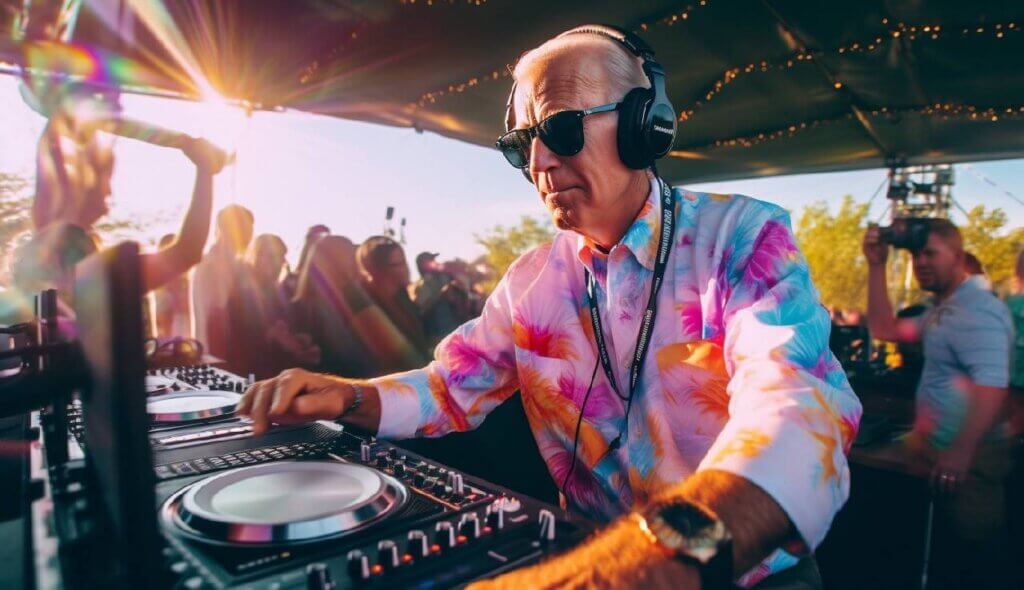 Games and activities
Interactive games and activities can help break the ice and keep your guests entertained throughout the event:
Age-appropriate games:

The games should be suitable for the age group of your guests. For children's parties, consider traditional games like musical chairs or pin the tail on the donkey. For adults, you might think of trivia, charades, or a dance-off.

Rentals and entertainers:

Depending on your budget, you could rent fun equipment like a photo booth, a bounce house, or a karaoke machine. Alternatively, consider hiring a professional entertainer such as a magician, a clown, or a caricature artist.

Inclusive activities:

Ensure your activities are inclusive and everyone feels comfortable participating. Some guests may prefer quieter or less physically demanding activities.
Speeches and toasts
Speeches and toasts add an emotional and personal touch to your party:
Host speech: As the host, you might want to prepare a short speech to welcome your guests and celebrate the birthday person. This is an opportunity to share heartwarming stories or express how much the person means to you.
Invited speakers: Consider asking a few close friends or family members to say a few words. Make sure they're comfortable speaking in front of the crowd and give them ample notice to prepare.
Timing: Plan the timing of the speeches. It could be at the beginning as a part of the welcome, before cutting the cake, or during the meal when everyone is seated.
6. Birthday cake and gifts
Cake
The birthday cake is the centerpiece of the celebration and often creates a memorable moment:
Taste and design:

While the cake must taste good, its appearance also matters. It should reflect the birthday person's personality and align with your party's theme.

Cake alternatives:

If you want to break the tradition, consider alternatives to a conventional birthday cake. Cupcakes arranged in a decorative tier can be a great option, allowing guests to serve themselves easily. A donut wall can also be a fun and unique addition to your party.

Catering for dietary needs:

Be mindful of your guest's dietary restrictions. You might want to have a gluten-free or vegan cake option available.
Gifts
Gifts are a traditional part of birthday celebrations, but how they're handled can vary:
Opening gifts:

Decide if you want the gifts to be opened at the party. For children's parties, this can add excitement. For adult parties, leaving the gift opening after the guests have left might be more suitable to avoid putting anyone on the spot.

Gift table:

Set up a designated area for guests to leave gifts. This provides a convenient spot for gift drop-off and helps avoid any gifts being lost or forgotten.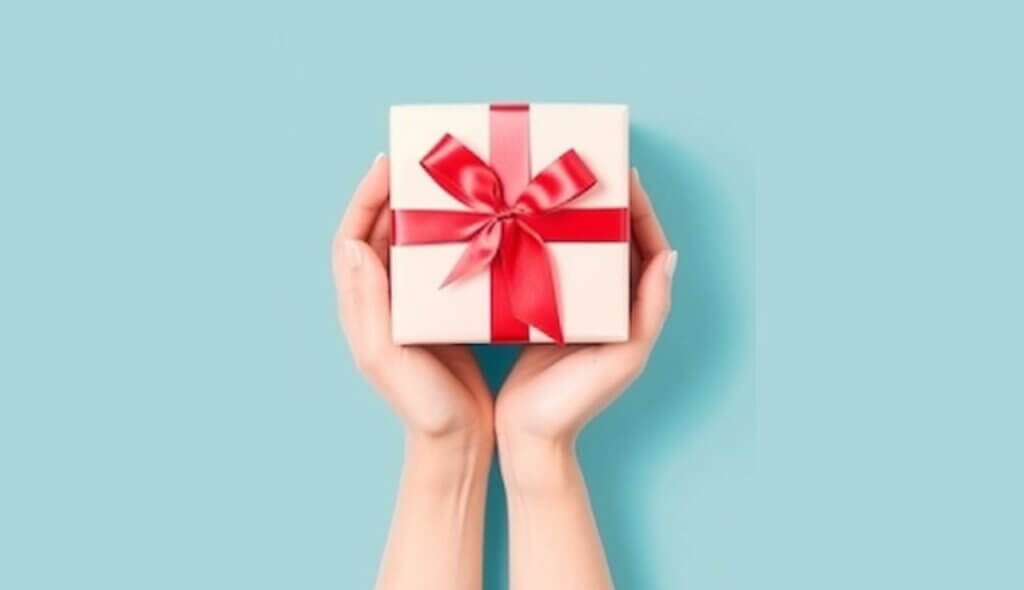 7. Post-party
Clean-up
A necessary, though less fun, part of the party is the clean-up. Make it easier by cleaning up as the party goes on and asking for help from family or close friends.
Thank You notes
Sending thank-you notes after the party is a great way to show appreciation to your guests. It can be a simple message, but it makes a difference.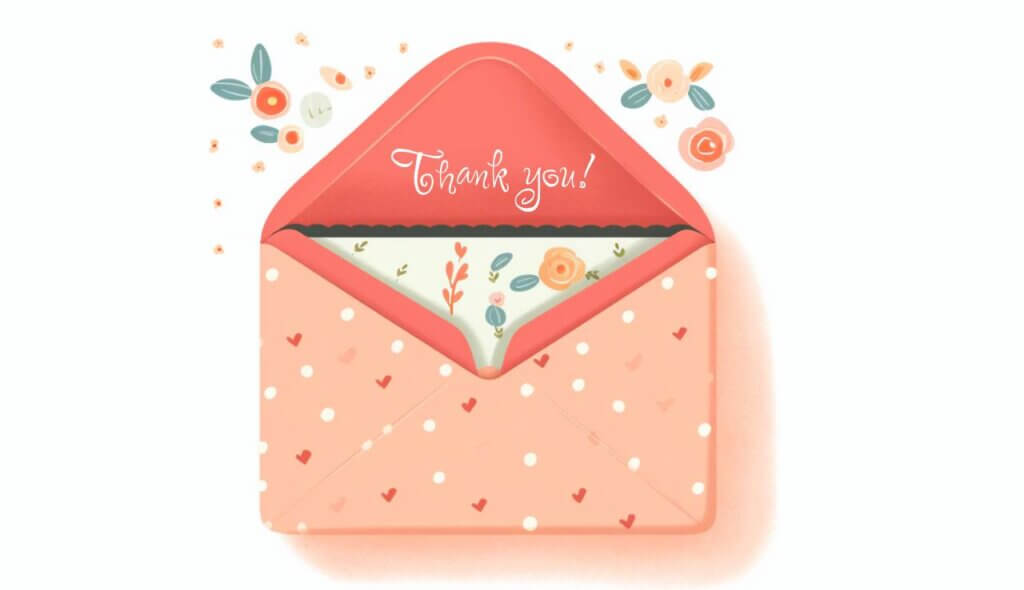 Backup plans
Having backup plans can save your party from potential hiccups. This could be an alternative indoor venue in case of bad weather, extra food in case of unexpected guests, or a music playlist in case your entertainment falls through.
Planning a birthday party can be a challenging but rewarding task. By carefully considering each aspect and planning, you can throw a memorable birthday party, but You can choose a hassle-free way to celebrate:
Celebrate in Luxury with Picnic Makers
For a unique spin on the classic birthday celebration, consider a luxury picnic experience with Picnic Makers. Immerse yourself in this lavish atmosphere of celebration is more than just a birthday picnic party – it's an unforgettable, luxe experience.

FAQs
What are some tips to make a birthday party cute and unique?
To make a birthday party cute and unique, choose a creative theme, use personalized decorations, arrange fun and interactive games, and consider unique food and drink ideas that match the theme.
How can I make the birthday party memorable for children?
Create a themed treasure hunt for kids' parties with clues leading to small prizes or party favors. Hire a character entertainer related to the theme to interact and play games with the children. Provide craft stations where kids can create their own party keepsakes.
What are some thoughtful party favor ideas for guests to take home?
Consider personalized favors such as custom-made keychains, engraved mugs, or mini photo albums with pictures from the party. Guests also appreciate edible treats like gourmet cookies or mini jars of local honey.
Do you have any tips for creating a budget-friendly yet visually stunning party decor?
Opt for inexpensive decorations like paper lanterns, DIY banners, or rented decor items. Utilize candles, fairy lights, or inexpensive string lights to add ambiance and transform the space into a magical setting.
What are some creative alternatives to traditional party games for adult

birthday party

celebrations?

Organize a themed murder mystery party where guests play characters and solve a fictional crime. Host a mixology session where guests can create their signature cocktails. These interactive experiences add an element of excitement to the celebration.